Residents in Strovolos complained on Monday that the municipality is ignoring their calls to stop illegal dumping in the area.
A nearby resident told the Cyprus Mail that the dumping near Ferekrati Street has been going on for some time and in 2019 the municipality cleared the area.
However, since then, the fly-tipping has continued and the municipality has ignored residents' requests to try and catch the perpetrators.
The resident, who did not want to be named, said they were told by the municipality to document the dumping, and report it to them, but nothing has been done since then.
A social media page has been set up, called Clean Up Strovolos, where images of the illegal dumping have been posted.
The mayor of Strovolos, Andreas Papacharalambous, called on residents to cooperate and report the incidents to the municipality when they occur.
He added that it was difficult to catch people in the act as it needs a large team.
When they are caught they are fined, he added.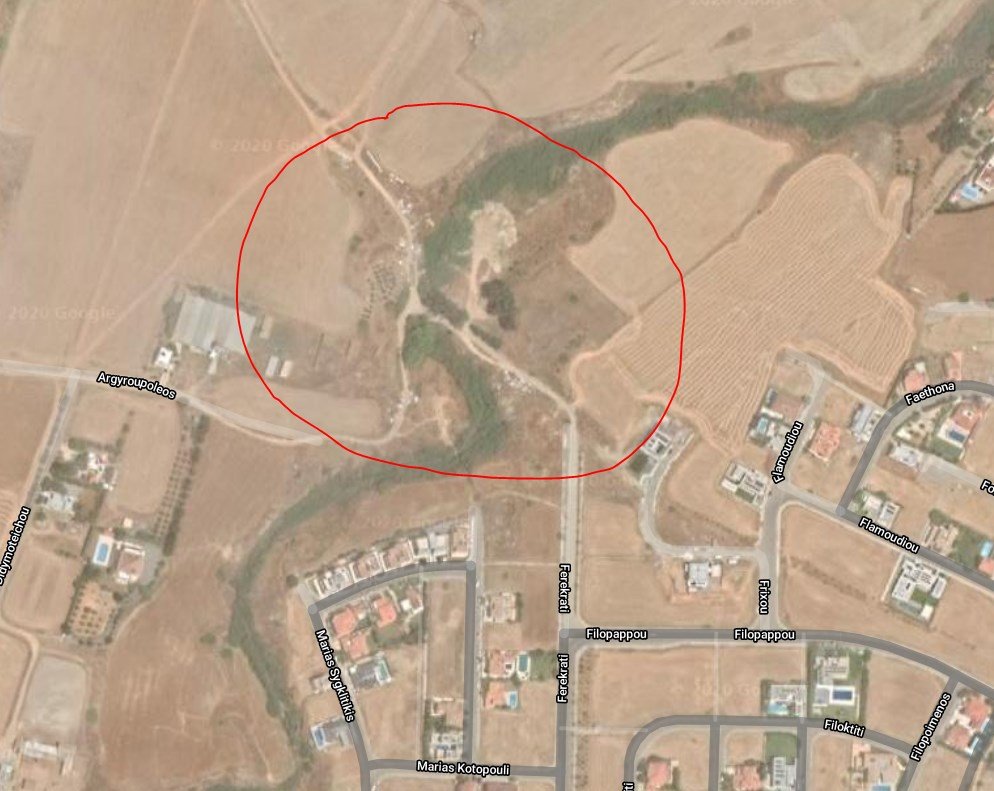 Aerial view of the area where the dumping takes place