The live music scene in Paphos has picked up rather quickly after the lockdown with a growing number of weekly events. Pubs, restaurants, cultural centres and bars have reinstated music gigs to their agenda and July seems to be an active month for Paphos-based musicians.
The weekends gather the most live performances ranging from pop Greek to acoustic covers and the return of jazz bands. In the next two weeks, the island's west coast has plenty in store.
Friday, July 17
Female vocal duo The Dots will be at Darcy's Restaurant in Peyia introducing their brand-new loco Latin show. The duo is made up of Ingido and Louise who always aim to enchant with their beautiful harmonies and to create a fun vibe. Also in Peyia at The Brewery Bar award-winning singer Celia Stavri and one of the island's best-known guitarists Dominik the Storyteller will present a three-hour musical adventure through hits with a guitar twist. Together they're called the New Rules Duo and they plan to take the stage at 7pm.
Angelika Restaurant in Chlorakas will be all about blues this Friday as it welcomes Tony Blues for a night of soul, rhythm and well… blues. Tony's set is called Committed to Blues and it includes beloved music from the Stax of Souls era, the precursor to Motown. Mixed in with some of the best chilled and rockin' blues music as made popular by the infamous Blues Brothers and friends. Featuring songs from amazing artists and bands including Wilson Pickett, Otis Redding, The Commitments, The Blues Brothers, Sam & Dave, Arthur Conley, Van Morrison and many more.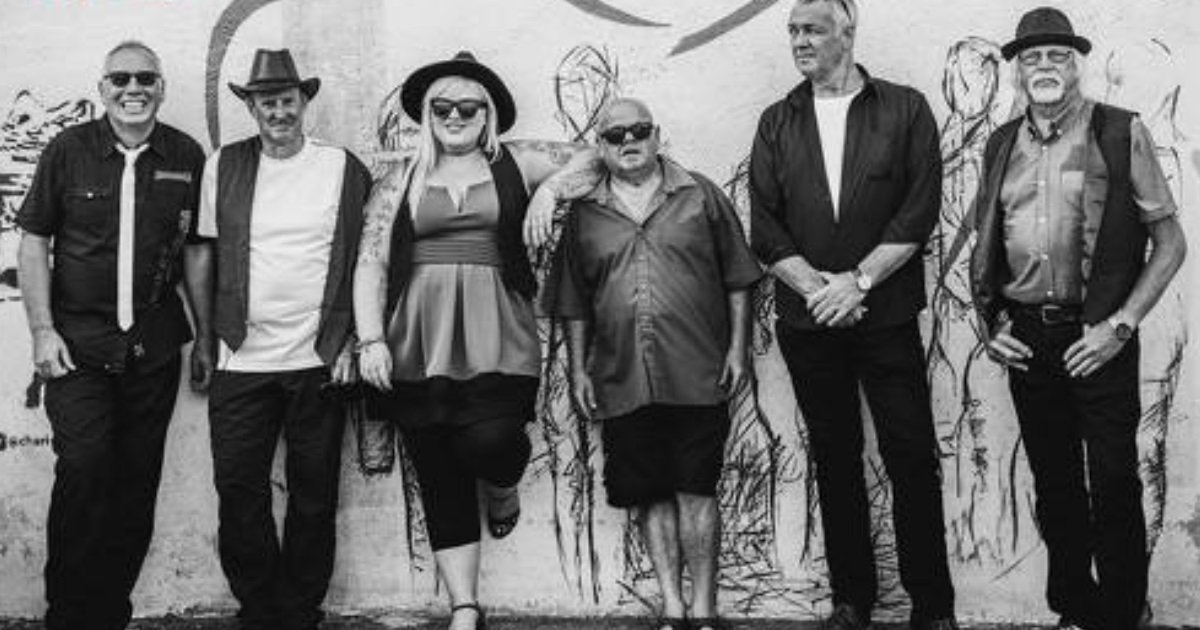 If it's pop music you're after this Friday The Kards will be playing covers from T-Rex to Lady Gaga, ELO to Kelly Clarkson, The Beatles to Bruno Mars and many more that will make you want to hit the dance floor. The band aims to provide an entertaining mix of well-known tunes and songs across a broad selection of artists and bands. On July 17, they will be at the Hogshead Pub with their (free) show starting at 8pm.
Saturday, July 25
Next week live music evenings range from film soundtracks to reggae tunes and cover bands. Singers Anastasia Maximova and Darian Storm are preparing a daytime performance at Paliomonastiro Cafe Restaurant dedicated to iconic songs and themes from the movies performed live on stage by a rock-party band. "The music will be accompanied by exciting themed video projections," say the organisers, "a magical encounter between sound and video that will leave you breathless."
Down at Emba, the six-piece band Mr Wilson will be grooving at the Hogshead Pub with some Reggae – Funk music. "Come along and join us on this groovy day full of good and positive vibes," they say. Their performance is free and is scheduled to begin at 7pm.
The Dots
Female vocal duo. July 17. Darcy's Restaurant in Peyia, Paphos. 7pm. Free. Reservations: 26-936926
New Rules Duo
Singer Celia Stavri and Dominik the Storyteller on guitar. July 17. The Brewery, Peyia, Paphos. 7pm. Tel: 99-633338
Committed to Blues
Blues night with Tony Blues. July 17. Angelika Restaurant, Chlorakas, Paphos. 8pm. €25 including three-course buffet, €15 for show. Tel: 96-818066
The Kards
Cover band live. July 17. Hogshead Pub, Emba, Paphos. Free. 8pm. Tel: 99-99449
Mr Wilson
Reggae-funk 6-piece band. July 25. Hogshead Pub, Emba, Paphos. Free. 7pm. Tel: 99-99449
Movies in Concert
With Anastasia Maximova and Darian Storm. July 25. Paliomonastiro Cafe Restaurant, Peyia, Paphos. 3pm. €20 including buffet. Tel: 99-463227