Maybe if you read my story and what I've been through you might change your mind and want to adopt me…
I was dumped in the mountains alone and hungry and I was picked up by the dog warden and taken to a community pound on the mountain side of Farmakas village. The pound was a place with large cages and corrugated steel sheets which were connected to each other. There were dogs here for over eight years, no mental nourishment just a cage and a lady from the near by village volunteered to come every day to feed us and clean our cages. The only way to get to our cages was to hike up a very steep hill that was only accessible by foot.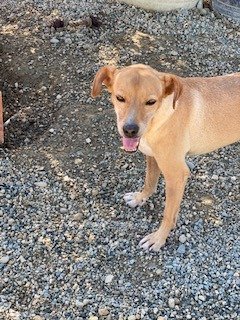 When it snowed or rained it was very difficult to get to us. Our only means of not starving to death was that the lady came every day to feed us….. But one day she broke her leg and no one came for us any more… we were hungry, the cages were open to the weather elements, it felt like hell on earth.
We all started to starve, the old lady had a friend that knew about us however she had trouble walking up the steep hill to feed us, so she contacted a man from 2nd Chance Dogs and a day later we were all at the vets and the man from 2nd chance dogs had arranged with another rescue organization to take us all from here and to rehome us.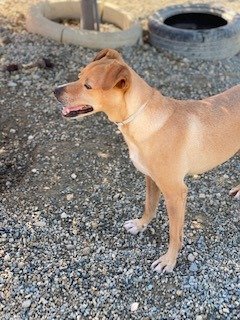 The make shift pound was destroyed and taken apart so no other dog could be forgotten up there again.
I am the last of the dogs that came from that place and I have still not found a home, is anyone looking for a friend for life?