Superga is known for its classic sneakers while Calzedonia is synonymous with iconic legwear (socks, tights, leggings). What do you get when you combine these two Italian brands? A capsule collection that dares us to be noticed, to match glamor with a sporty vibe.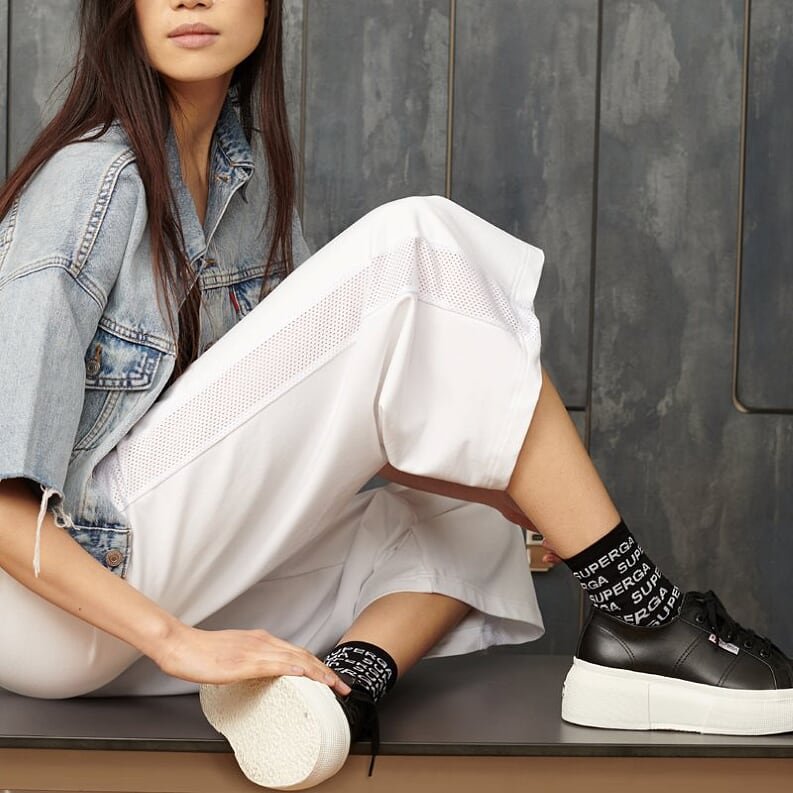 The new capsule collection meets two opposing needs of women. A need for basics such as tights and socks with a sporty allure. The collection is perfect for women who choose to wear Calzedonia products in their everyday outfits and also want to look trendy while exercising.
The collection has bold designs combined with vibrant colours adding a touch of pop and a little more attitude to everyday casual looks.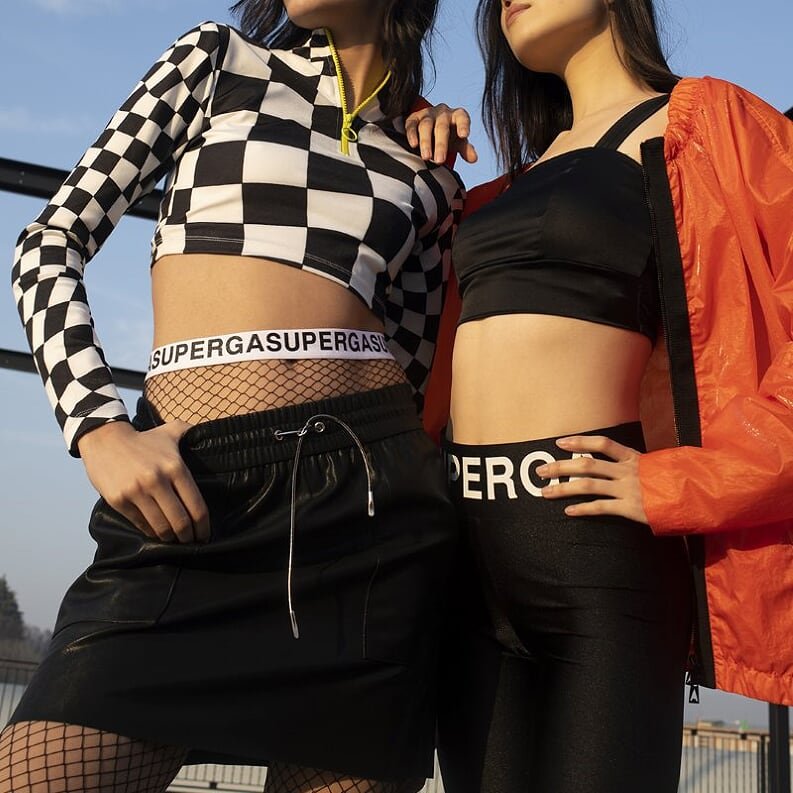 The collection consists of 5 leggings, 4 tights and 11 socks. The eye-catching leggings are based on the best selling Calzedonia shiny leggings and come in electric colours (blue, pink and black) as well as one fully printed version with the iconic letter S (from Superga).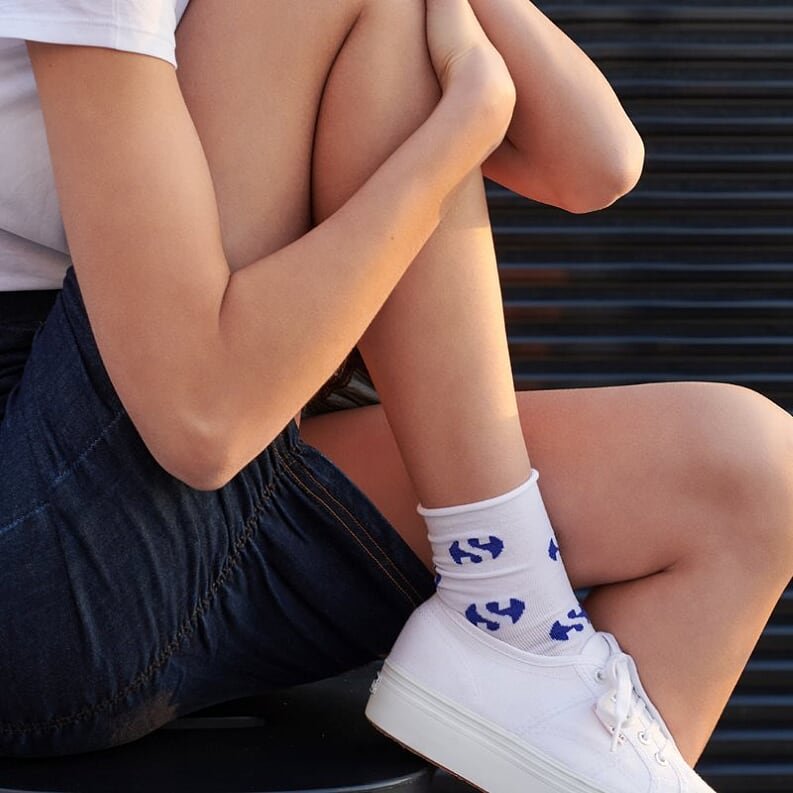 When it comes to the tights, they also have character. All four models are in fishnet, available in black, pink and blue with a glitter effect. One of the striking elements of these designs is the waistband, which is printed with the Superga logo.
Last but certainly not least, there are 11 pairs of new socks: from sporty models to glam designs made of lurex and in bright colours.