Amid a spike in new coronavirus cases, the health ministry on Monday again appealed to the public to adhere to social distancing and other protocols to prevent the spread of the virus.
The announcement came a day after Health Minister Constantinos Ioannou sounded the alarm over the formation of clusters of infection which he said were evidence of inadequate compliance with self-protection measures.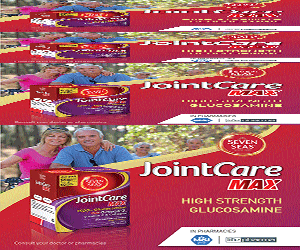 Four such clusters are understood to have formed in Larnaca, one of them numbering 16 people. The Kiti Bishopric in Larnaca also called on people Monday to schedule appointments for coronavirus tests, after two staff and the Bishop Nektarios were found positive for the virus last week, and four clusters were discovered in the area.

Also, a pupil was found positive to coronavirus at a Famagusta district school, the health ministry said on Monday, making it the second case in schools since they opened on September 14.
On Monday only three cases were reported islandwide from just over 3,036 tests but on Sunday ten cases were recorded and on Saturday 25.
"I appeal to everyone to faithfully adhere to the protocols and keep to the self-protection measures," the health minister said as the cases surfaced in Larnaca and in the schools.
One of Monday's cases reported symptoms on Saturday and had been referred by his GP. The second case was tested as part of a screening programme of 5,000 individuals aged between 18 and 40 working in crowded areas.
The individual has no travel history and as far as they know they had not come into contact with a confirmed case. They have no symptoms so far.
The third case concerns a woman from Greece who arrived on Saturday. According to the health ministry, the woman had tested positive in Greece three weeks ago, but she presented a negative test upon arrival at Larnaca airport. She was tested again at the request of her employer before returning to work.
The total number of cases recorded since March has reached 1,603.
Nine people are currently being treated at Famagusta hospital, two in the high dependency unit. The number includes one patient who had been receiving treatment at Nicosia general hospital's ICU.
In an announcement on Monday, the ministry said heath inspectors have over the period of August 31 to September 20, carried out 40 checks at social events such as weddings, christenings and engagement parties as well as cultural events and at football and other sporting events.
"Of the checks carried out, there was one violation of the relevant decrees and an out of court fine was issued. This violation concerned failure to maintain a register of spectators with all their information as provided by the relevant guidelines," the announcement said.
Authorities said they were on alert and checks have intensified particularly in the past few weeks so as to contain the spread, however each and every citizen must do their bit.
"All citizens must be particularly careful in their social contacts and faithfully apply the social distancing and personal hygiene measures. Moreover, it is recalled that in the event of symptoms (coughing, fever, difficulty breathing, loss of smell, loss of taste), the public must immediately contact their personal doctor to evaluate and refer them for a test if deemed necessary," it said.
The recent surge in cases makes it essential for all citizens to behave responsibly, it concluded.
Meanwhile, the health ministry has launched an email address at [email protected] for queries regarding Covid-19 protocols and guidelines. The email is being operated by the epidemiological monitoring unit.
The call centre 1412 remains in operation Monday to Friday from 8 am to 8 pm for clarifications on the protocols, it added.