The health ministry announced 36 new coronavirus cases on Wednesday, just hours after renewed restrictive measures were imposed on Larnaca – which has emerged as the latest hotspot.
Eighteen of the new cases were identified as footballers from the Larnaca-based Ethnikos Achnas team, which alongside the cases at Nea Salamina – also in Larnaca – has alarmed authorities. Ten players from Nea Salamina tested positive on Saturday.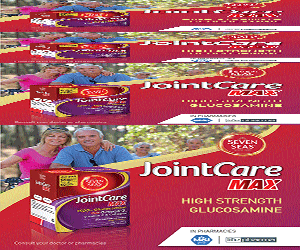 All eyes are firmly set on Larnaca, with Leontios Kostrikis, professor of virology at the biological sciences department of the University of Cyprus and member of the epidemiological team of the health ministry, describing the situation as particularly worrisome but he ruled out a lockdown.
There were 57 people across the various clusters in the city with the virus by Wednesday afternoon. There are four big clusters, with the Kition Bishopric being the largest, Kostrikis said.
There was also a cluster of cases from a restaurant located on Larnaca's beach front, from a beach hotel and the Nea Salamina football team. The latter, he said, caused the new cluster at Ethnikos Achnas.
Just hours later the health ministry announced that gatherings in people's homes in Larnaca would be limited to ten people including children. The figure is 50 elsewhere.
Churches, mosques and other religious sites must limit gatherings to 75 in accordance with other protocols in place such as wearing masks.
Sporting events must take place without spectators.
The maximum number of people allowed to be served in restaurants is set at 75 indoors and 150 outdoors with social distancing of 3 sq.m indoors and 2 sq.m. outdoors per person regardless of the size of the venue.
The operation of cinemas and theatres is allowed with a maximum number of 75 indoors and 150 persons outdoors, observing in each case the guidelines and protocols.
Cocktail parties and 'congratulations' at weddings and baptisms are prohibited. Only a physical presence at lunch or dinner is allowed, with a maximum of 350 people in attendance.
Random laboratory testing of 3,000 people in the Larnaca district begins immediately. More details will be announced in the coming days.
The measures will be in effect from Thursday at 6am for a period of two weeks. People are called on to strictly comply.
As for the 36 new cases on Wednesday, twenty-eight were found via private testing, and the bulk of these were 18 footballers from Ethnikos Achnas. One footballer tested positive on Tuesday, but it was not announced until Wednesday morning.
Three are from the family environment of one of the players.
Two other cases were found after 123 tests were done at the general hospital laboratories, one new case as a result of 799 tests on travellers, four cases were found after 157 contact tracing tests and one case was identified after 235 tests were done after referrals by doctors.
A further five cases were identified as part of a company testing its employees and four of them are Czechs who arrived in Cyprus on September 15.
Another case concerns a British woman, a permanent resident of Cyprus, who took a test after presenting symptoms.
A Lebanese person who arrived on September 20 and took a test in order to return also tested positive.
As for the two tests carried out at laboratories at the general hospitals, one concerns a nurse at Larnaca general hospital who was tested positive after a family member was confirmed to have the coronavirus.
The second person tested had symptoms since September 20.
A student also tested positive as part of pre operation protocols.
Contact tracing revealed four positive cases, three of whom are linked to a player from the Nea Salaminas football team. The fourth person from contact tracing is linked to a cluster in Larnaca.
Finally, one traveller tested positive after arriving from London in Larnaca on Tuesday.