Dozens of birds were killed by hunters near a Larnaca salt lake in Meneou over the weekend, BirdLife Cyprus revealed on Tuesday.
Publishing photos of the dead bee-eaters and other slaughtered birds, the conservation organisation said the pictures speak for themselves.
"This horrible crime against wildlife was committed near Lake Soros [one of the Larnaca salt lakes] last Saturday. We found nearly a hundred dead birds, dozens of bee-eaters, plus many other protected species, such as barn swallows," campaigns coordinator Tassos Shialis said.
"The specific area is unfortunately a notorious 'black spot' for illegal bird killing. Incidents such as this one have been reported numerous times in the past, but continue nonetheless. People just shoot in the air. This is blatant illegal shooting."
This year even more protected birds have been killed as more migratory birds have been using Cyprus than in other years, he explained.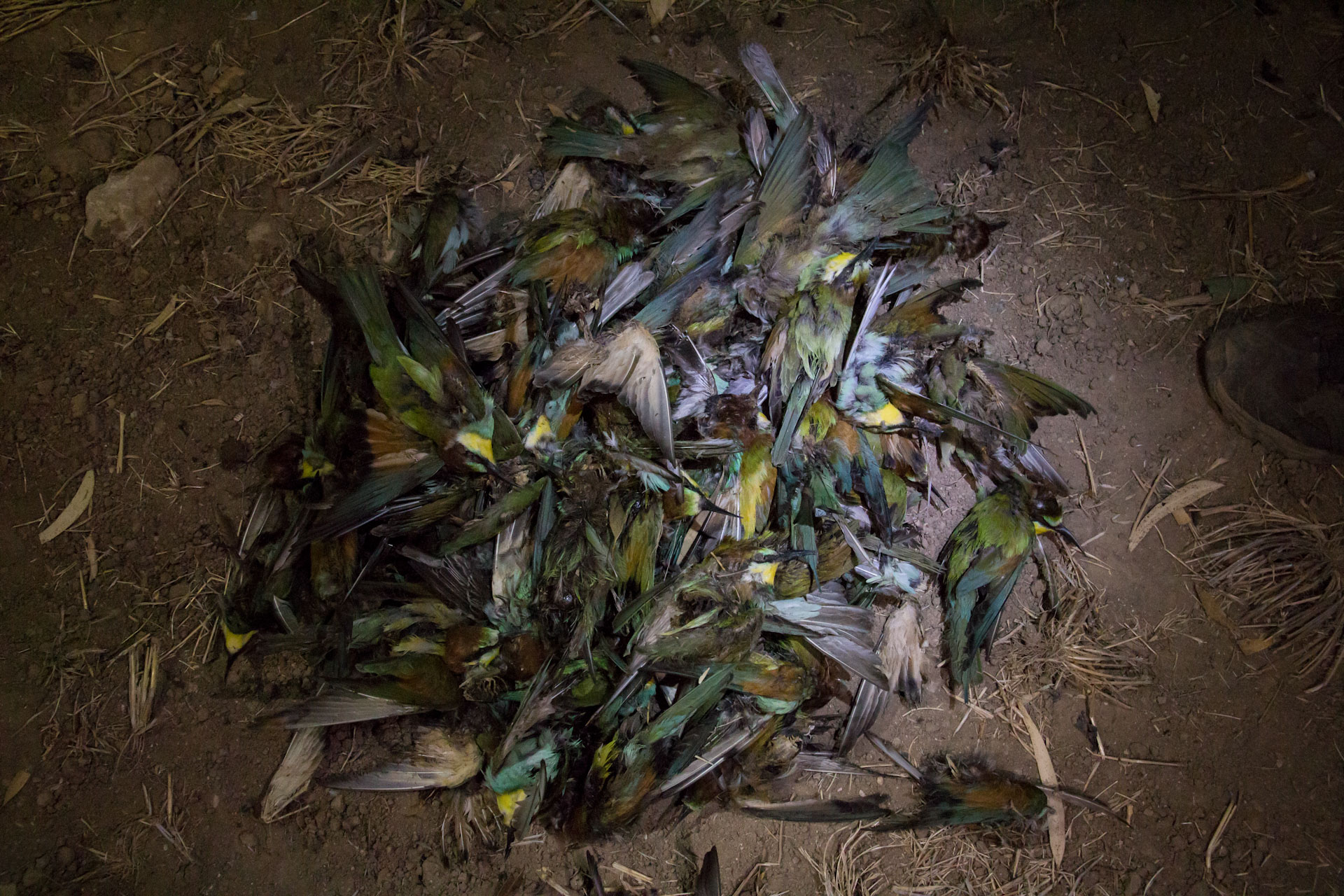 The area should not even be a designated hunting area, Shialis said. One of the criteria for a hunting area is that it needs to be at least 500 metres from houses. The area near the Meneou lake, however, is at best 150 metres from buildings, he explained, as coastal homes are everywhere around.
"Another stipulation is that hunters near wetlands, up to a distance of 300 metres from them, have to use lead-free ammunition as to not poison birds like flamingos," the campaigns coordinator added. "I seriously doubt whether any of them uses this type of ammunition. This law needs to be enforced."
Saturday's incident was immediately reported to the competent authorities and the dead birds were handed over to the Game Fund.
BirdLife Cyprus is a registered non-governmental organisation which is dedicated to the conservation of wild birds and their habitats in Cyprus. It was formed in 2003 through the merger of the two Cyprus ornithological societies and has offices in Nicosia.
See more at www.birdlifecyprus.org