Dating apps popular, but what's the point in tiny Cyprus?
By Gina Agapiou
Swipe right to find the love of your life, a casual one-night stand or – in Cyprus – just your neighbour.
"After bumping into my ex, two of my cousins and – surprise, surprise – my married uncle, I just gave up," 23-year-old Avgi Socratous said of her foray into the world of dating apps such as Tinder, Badoo and the Cypriot version, Lalemou.
The apps may have radically transformed people's journeys to find love and sex, raising billions in revenue each year, but is there any point in using a dating app on a small island where everyone knows everyone else?
Those who tried technology-assisted dating confirm that the apps offer a limited demographic here, but also explained why people keep using them.
Youtube is filled with videos on how to make your dating profile stand out among the millions, adding to the plethora of articles guiding you to writing the ultimate bio description and pique the interest of a user who "swiped left" one too many times in one day.
And all that in an attempt to use technology – the very technology that we accuse of isolating us from others – as a means to socialise. While this all might work in large countries like the US, it seems redundant in our small Mediterranean island.
"Cyprus is too small. About 90 per cent of people you have common friends with," 24-year-old Vasia Georgiou told the Cyprus Mail. Georgiou has tried out two different apps in the last few years that resulted in only a handful of dates, all unsuccessful. And she is not the only one.
"I was using an app abroad all the time," said 30-year-old civil servant Panayiota Sotiriou. "When I came to Cyprus and tried to use it, I was disappointed."
Even foreigners who have moved to the island agreed that they spot a lot of familiar faces in dating apps.
"It's not working for me here so far. There are not that many people," 32-year-old Mike Berger said. He moved from Germany to Cyprus two years ago and despite his attempts to use Tinder, the most famous application among online daters, he said he had "zero dates".
"I had hardly any matches, and the ones I did match with, were not my type or just nothing came out of it."
Others who tried to use similar applications said they gave up within days before they even talked with anyone.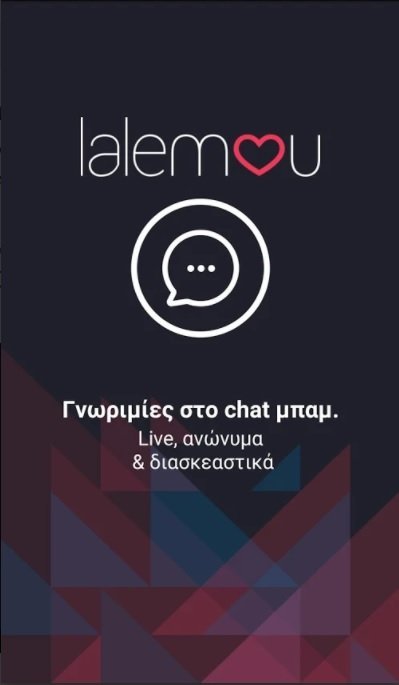 Apparently, unless you are a tourist looking for a casual hook-up – and there are many of those in pre-Covid days at least, according to the apps' users – your options are quite limited.
So why are Cypriots still using the apps to date here?
Firstly, let's separate those searching for a one-nightstand or a stand-by-me kind of fun. Online daters have a trained eye to distinguish between the two by scanning their profile or looking for clues in their initial conversation.
"If they show too much skin or have photos with their underwear where you can almost see what is under…just ignore them if you are looking for something serious," said 33-year-old Malika Gabani.
But those looking solely for casual fun can be luckier. Marios Loizou, 26, said he has been using Grindr to help him find dates for the last three years.
"I am so busy, that I have to double book some nights," he said. "If I see a familiar face – which is all the time – I just pass." Loizou said he swipes even at work, so for him it's a fast way to meet people. "I can go through hundreds of potential mates, just by using my thumb," he said.
"It's easier to meet people that way. Especially in the gay community," added bisexual Vasia Georgiou. Since the closing of a couple of LGBTQIA friendly places, Georgiou explained, it is almost impossible for members of the community to meet people in Cyprus a "relatively conservative society".
Some believe it is actually safer than traditional dating.
"I prefer using the app instead of going out to meet a total stranger. I first filter using a dating app, and then meet with my matches," Gabani said.
Originally from Hungary, Gabani has been in Cyprus for approximately four years, when she was using Badoo.
"Once you 'meet' someone on the apps, you can move to your personal social media accounts to check they are legit."
Sometimes, it really does work out. Relationships do come out of dating apps, just like relationships end because of them.
One of the lucky ones, Gabani said she met her former partner, a British soldier, from a dating app. This "match" resulted in a serious, two-year relationship.
But when do you stop looking? It can be a serious problem if you see your date still active on their account especially if you thought you had a special connection. Terrible for the ego.
Others are sensible and refuse to take the apps seriously, arguing that it is just a great way to pass the time and that they would never use it as a sole means to date. Confirming this theory is the brutally honest female online dater who wrote "quarantine got me to download this pit hole of hell."
But despite the difficulties of familiarity, Cyprus inclusion in the online dating world is well established. In 2015, the solely Cypriot dating app – Lalemou – was released. Lalemou has 50,000 downloads and 3.7 out of a 5-star rating in Playstore.
It will surprise no one that the app is infamous for its fake profiles.
(All the names in this article have been changed)