The health ministry on Friday announced 94 new cases of coronavirus detected from 3,084 tests.
The spike in daily cases – there were 104 on Thursday – has alarmed authorities who have called an emergency meeting for Saturday.
The situation is such that the contact tracing unit has become overwhelmed and unable to track and trace those with whom the positive cases have had interactions with, which are reportedly around 2,500 people.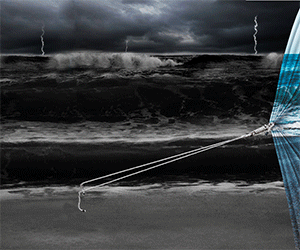 Neither have health ministry officials been in a position to offer daily breakdowns of positive cases.
In the announcement from the ministry on Friday, there was a breakdown of Thursday's cases, which noted the majority, 60, had arisen in Limassol, where they were mostly contacts of previously confirmed cases.
In Larnaca, of the seven cases found on Thursday, six were contacts of previous cases, while the ministry was unable to determine the cause for one case, a person who was tested after presenting symptoms.
For Nicosia, four of cases reported on Thursday were contacts, while one returned from England, another reported an unspecified travel history, and six were tested due to symptoms.
In Paphos, of eight cases on Thursday, six were contacts of other case, while two had arrived from England on October 11.
Two cases were also found in the British bases on Thursday, one was a contact and the other had a travel history.
One was a foreign national, a contact of someone on the same flight, and the other was a person being held at the Polis Chrysochou police station.
Another twelve people found positive for the virus were individuals the contact tracing team was unable to communicate with and no further details were provided.
On Friday, the ministry said they conducted at total of 350 tests through contact tracing, 1,075 from individuals tested on private initiative, 757 from passengers, 164 from state hospital laboratories, 15 from schools, 356 from checks in villages in Larnaca and Famagusta, 44 from individuals ordered to be tested by their doctor, 33 from nursing homes, and 290 from the Cyprus Sporting Federation testing programme.
There are ten people in Famagusta General while there are another two people intubated at Nicosia General's intensive care unit.
In the north, the 'health minister' Ali Pilli called on people not to cross to the 'Greek-Cypriot side' if it was not completely necessary.
He added Turkish Cypriot workers, students, and others crossing out of necessity to the Greek Cypriot side, needed to wear masks and keep to social-distancing measures, due to the rise in cases.
Pilli said no cases have been found at the crossings as yet, but that they would be increasing the random checks conducted there.
Numbers have been in the single digits for weeks in the north, with the latest numbers for Friday recoding five cases out of 1,731 tests.