The government on Saturday strongly advised Limassolians to restrict their movement after 11.30pm in a bid to tackle the high numbers of coronavirus cases detected in the district.
This was part of measures announced by Health Minister Constantinos Ioannou after an urgent meeting with the epidemiological team presided by President Nicos Anastasiades deemed necessary after a record 104 positive cases were found on Thursday.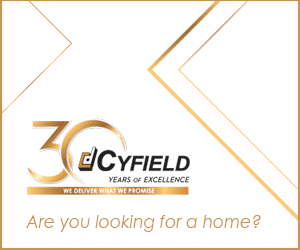 The minister said that due to the deterioration of the epidemiological outlook and the increased epidemiological burden in the city and district of Limassol, the operation of wine and dine areas such as restaurants, cafes, bars, snack bars, etc is allowed until 10.30 pm.

"It is strictly recommended that circulation is restricted in all streets of the Limassol district after 11.30pm until morning," Ioannou said.
He explained this is a recommendation, but authorities will be monitoring the situation and if people continue to ignore it, then more measures may be taken.
According to Ioannou only people going to work, or who need to go to the pharmacy or have a medical emergency should be out during these hours.
These two measures will be in effect from Sunday until Monday, October 26.
The minister also said that the anti-coronavirus measures recently announced concerning Nicosia and Limassol have been extended to all districts from Sunday until November 2.
This means no more than 10 people at private gatherings including children or per group in public spaces and restaurants, and no spectators at sports events.
Restaurants can sit up to 75 people indoors and up to 150 people outdoors. The obligation to keep 3m² distance indoors and 2m² outdoors, regardless of each business' size, is still in force.
Cinemas and theatres can only host 50 per cent of their capacity.
There can be no cocktail parties at weddings and christenings but only the physical presence at dinner of up to 350 people.
He also said supermarkets, bakeries and pharmacies will serve only people over 60 and people with disabilities between 8am and 9am.
Churches and other places of worship can only have a congregation of 75 people.
The minister recalled that the mandatory use of masks by everyone over 12, in closed spaces if there are two or more people, continues to apply.
On Tuesday 83 cases were announced, 51 on Wednesday and 104 on Thursday. It was the first time numbers went into triple figures since the start of the pandemic in March. On Friday 94 cases were detected.