You'd think there'd be a little less Hallowe'en fun this year, given the corona situation. But that's just not true. We'll be seeing plenty of ghostly gatherings, albeit restricted in numbers and in line with the measures. Here are a few of the best…
Jolly Jack O'lanterns
The CyHerbia Botanical Gardens in Avgorou will be hosting a number of pumpkin carving events over the next two weekends. October 24, 25, and 31, and November 1 will see owner Miranda Tringis and her crafty team teaching you how to carve a spooky jack o'lantern to take home and enjoy over the festive period.
This outdoor event takes place in the gardens, surrounded by nature, with workshops at 10am, noon, 2pm, and 4pm – booking in advance is essential as spaces are limited and corona measures are being carefully observed. 10 euros buys you entrance to CyHerbia, along with a fat pumpkin, and all the materials you will need to carve your veggie into a work of art. While there, you'll also be able to enjoy a number of other seasonal delights, including a steaming mug of Witch's Brew (a heart-warming autumnal blend of orange peel, rosehip, lemon balm, lemon verbena, clover, stevia, mallow flower, geranium, and calendula) and the chance to pick up a few Hallowe'en treats for the kids in the Gift Shop (The Bug Soap and the Cauldron Bath Bomb are sure to go down a treat!).
During the workshops, CyHerbia will be open as usual (bear in mind that numbers are limited and distancing and hygiene measures are in place), and families will still be able to enjoy the natural surroundings – along with a little added fun… Visitors in the week leading up to Hallowe'en may find themselves greeted by Vlad the Vampire (who will need help finding his lost bats!), searching for spooky critters in the maze, taking spooky snaps in the Witch's Cottage photo corner, or even solving a murder in the woodland area!
For bookings and information, message the 'CyHerbia' Facebook page or call 99 915443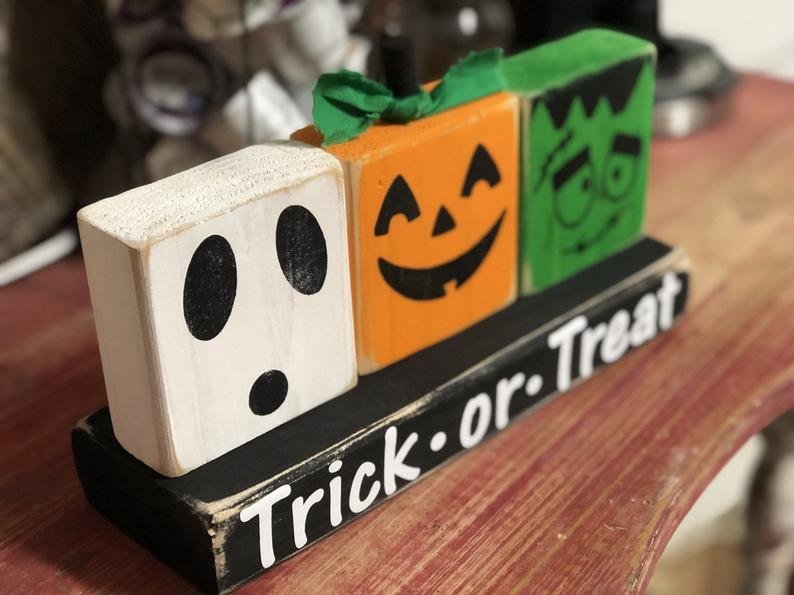 Crafty Classes
Down in Limassol Meltemi Crafts are preparing for endless creative fun, with various happenings taking place on October 31 under the name Spooktacularly Crafty and Sweet Halloween!. "It's the spookiest time of the year," say organisers, "and we have prepared a day full of spooktacular activities, creative crafts and a magically scary bake sale to enchant participants of all ages. Let's all eat, create and be scary!"
Each workshop lasts an hour, and participants will be crafting all sorts of ghoulish goodies. At 10am it's all about the Pumpkin Lanterns, with anyone (aged 5 and up) making "papier-mâché lanterns using tissue paper that's thin enough for a candle flame to shine through." At 11am, it's the Door Hanger Workshop, which involves choosing a spooky Hallowe'en template, and then painting and assembling your hanger.
In the afternoon, from 3pm, we get the Wooden Pumpkin Painting Workshop: "Painting and decorating pre-cut wooden pumpkin shapes and creating a small family of pumpkins to decorate your home!" At 4pm there's the Block Figures Workshop, in which participants will paint and decorate pre-cut blocks of wood, creating "a family of your favourite Hallowe'en characters." And to end the day, it's the Ghost Jar Workshop, which is pretty much exactly what it says on the tin (or jar!).
All events cost 15 euros per person, and throughout the day attendees can enjoy "a deliciously boo-tiful bake sale" from Frosting Bar. And, given that all this takes place actually on Hallowe'en, organisers are encouraging us all to "come dressed in your spookiest costumes."
For bookings and information, call 25 255966
Spooktacular Party
Over in Mesogi, at the Archontiko Traditional Taverna's Mulberry Terrace, we've got a wonderful party in the making. Taking place on October 31 from 8pm onwards, this Halloween Party with Matthew and Katerina promises "an absolutely SPOOKtacular evening of music and fun" with entertainers Matthew Edmondson and Katerina Grigoriou, with a charity raffle in aid of Animal Rescue Cyprus.
"The very best party songs will be performed throughout the night," say organisers, adding that there will also be a special game show, and a prize for the best carved pumpkin, so be sure to bring your masterpiece along on the night! There's also a "devilishly delicious buffet" on offer, which includes a welcome drink along with a wide selection of eats. And everyone is encouraged to don their "best Halloween costume and join in with the fancy dress competition."
Tickets are €23 (€13 for children) and, in that Covid-19 restrictions are being strictly observed, booking in advance is a must.
For bookings and information, call 96 732565
Hallowe'en Legends
Also on October 31, though starting at the earlier hour of 6pm, Coral Bay's Legends Lounge Bar will be hosting a Stray Haven Halloween Fundraiser. "We invite you, your family and friends to come along for some laughs, great entertainment and food to raise funds to assist with our ongoing dog rescue, care and rehoming operations," say organisers.
The line-up for the evening includes local bands and entertainers, starting with The Kards Band, who will be followed by well-known comedian The Nutty Boy, DJ and singer Ben Mills, guitarist and vocalist Ash Solo, and the stylings of Paphos acoustic duo Kim & Paul. There will also be prizes for the best costumes – so break out the fancy dress and get creative!
Tickets can be reserved in advance (and with a full buffet menu ending with toffee pudding and ice cream, it's worth getting in early!) from the Stray Haven Charity Shops in Peyia and Polis, or directly from Legend's Lounge and are priced at €15 per person.
For bookings and information, call 97 724365
Nostalgia Party
Renowned local events company Nostalgia Parties are also planning something super special for October 31. Known for their throwback gatherings, which focus on the music and garb of yesteryear, the company is "excited to be back with our 7th annual Halloween Party!"
Taking place at Strange Days Bar in Nicosia (doors open at 20:30, cover charge €5), this outdoor event is set to be "a really fun, colourful and lively event with a great mix of nationalities and ages, food and drink, and an excellent vibe," say organisers. "It's going to be a typical Nostalgia Parties atmosphere!" they add, reminding people that "all necessary precautions will be taken and government instructions will be followed on the night in order to ensure health and safety."
Creepy costumes, makeup, spooky decorations, and music from the 70s, 80s, 90s, and 00s are on the menu for the night, with everything from "70s disco all the way to the RnB and dance classics of the 90s and 00s." And while fancy dress is optional, most people do tend to don their Hallowe'en get-up for this annual fiesta; perhaps something spooky from the past might be in order?
For bookings and information, visit the Instagram account @nostalgiapartiescy