It only took 48 hours for the minister of education, Prodromos Prodromou to acknowledge his blunder in appointing a 16-member advisory committee for the deputy ministry of culture with just one woman in its line-up. He had decided that only men were intellectually up to the job of advising on the formulation of a policy proposal for culture for the creation of the deputy ministry, so he appointed 15 plus a token woman, so as not to be accused of sexism.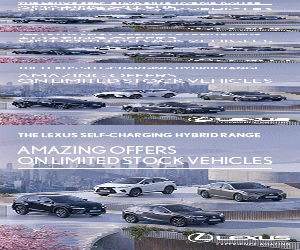 His plan did not work out as he had hoped, the announcement of the members sparking an uproar from women of all political backgrounds, including a fellow minister and a deputy from his own party. Prodromou made things worse by trying defending his inexplicable decision, saying in an announcement the "committee consists of personalities selected on the basis of their work, knowledge and involvement in cultural affairs and it is not meant to be representative of any areas or groups of the population."
The inevitable conclusion was that, for the minister, there were no women, apart from one, worthy of appointment "on the basis of their work, knowledge and involvement in cultural affairs." The top 15 individuals eligible for this job were men, was the message and the minister was not prepared to make any compromises to make the committee representative of any group of the population, at least for 48 hours.
On Thursday, the education ministry announced that nine women would be added to the committee, increasing the number of members to 25. He could not have removed any of the men, two days after appointing them, to make way for a few women so he created a committee so big and cumbersome that it might never agree on what the policy proposal for culture would be. So the problem of under-representation of women was solved and a new one was created – a committee with so many members it will have trouble formulating any proposal. In fairness even the original number of 16 was too big.
There is another issue here. Since when does the government set up a committee to advise it what its policy on culture would be? If it did not know, why had it decided to set up a deputy ministry on culture in the first place?  What made it think there was a need for such a ministry, given that so-called culture policy was being handled by the mandarins of the ministry of education and culture, who will now be moved to the deputy ministry of culture to do the same job? The establishment of a deputy ministry for culture seems so unnecessary, but it has at least taught an important lesson to the government – it cannot pretend women do not exist when making appointments.