Searching for events to stay entertained is quite a challenge nowadays. When I shared an upcoming gig with a friend a few days ago, she was surprised that some events are still on. But yes, some things are still taking place. Only now most of them are in Nicosia, with a smaller crowd and much earlier on during the day. The days when live music performances used to kick off around 9pm, some even after 10pm, are long gone. Now, with an 11pm curfew in the capital, every aspect of social life has been pushed back, but that hasn't stopped live music sets.
One café-bar in Nicosia has been holding back-to-back live music since the summer, each time adjusting to the new governmental measures. Kafeneio to Leoforio, run by Stelios Vlachos is one of the few venues in Nicosia to organise almost daily live performances. This week, five sets are coming up by numerous musicians, duet acts and solo performances. The only difference between now and what audiences were used to is that most of the sets start in the early evening to allow enough time to wrap up before the curfew. That's not so bad, is it?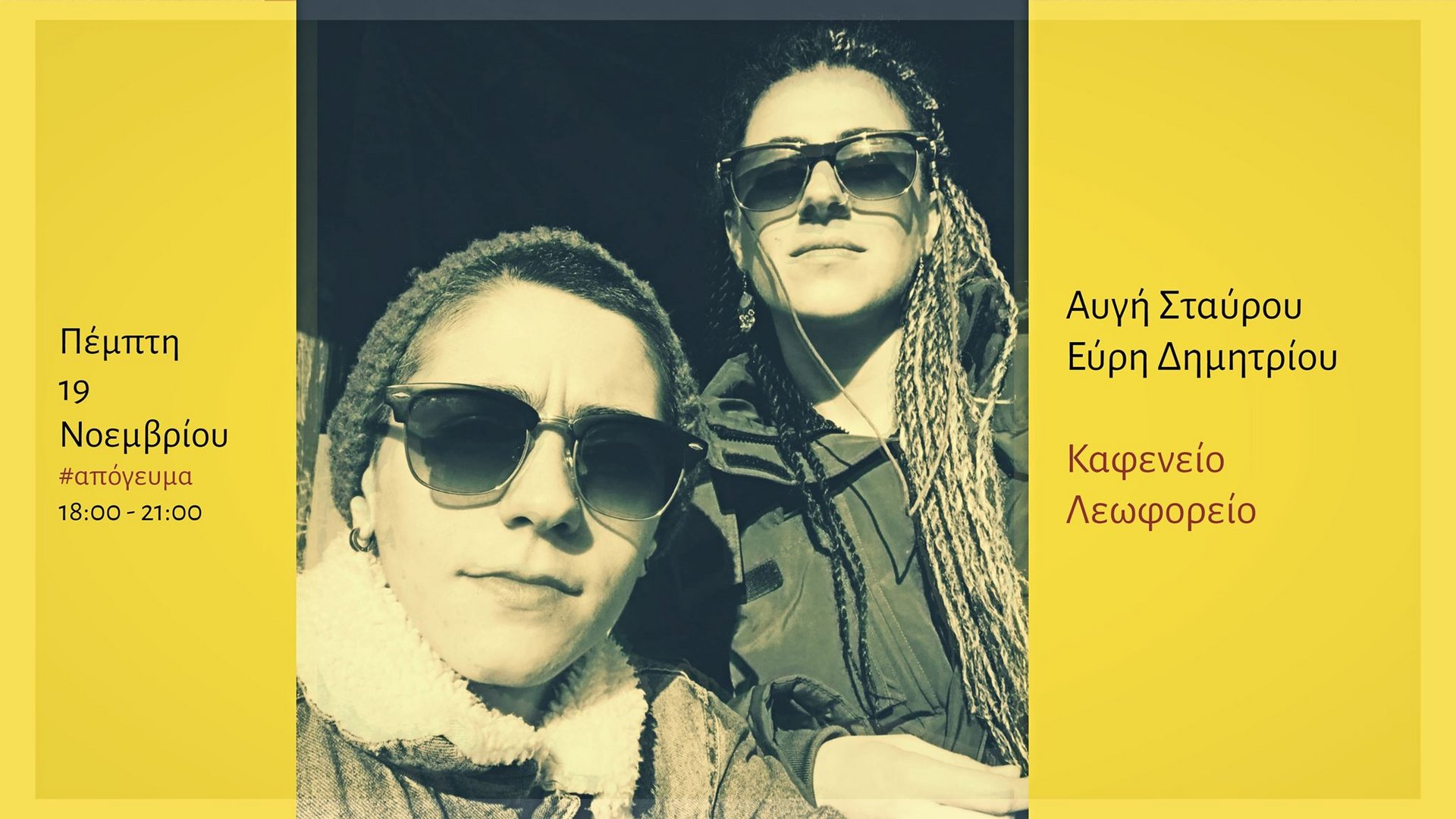 On Thursday November 19, two musicians will take the floor and sing on the café's bus stage. Avgi Stavrou and Evri Dimitriou unite their music and their voices in a live guitar set covering favourite Greek and English songs. This performance will begin at 6pm and go on until around 9pm, leaving just under two hours to enjoy the café and get home before the curfew.
Pure Greek melodies will sound on Friday. A quartet comprised of Frederiki Tombazou, Pantelis Ionas, Stavros Kyriakides and Michalis Messios will perform rembetika songs – an old and beloved Greek music genre that has regained popularity with the local music scene in recent years. The quartet is a new musical ensemble that will be performing at Kafeneio to Leoforio for the first time, also at 6pm.
Saturday's programme switches things a little bit by holding a morning live music session from 11am to 2pm. That's certainly a new way to spend your Saturday morning. Christos Theodotou on electric and acoustic guitar and vocals will be performing alongside Loukas Papaioannou on the cajon and percussions. Their repertoire will cover well-known songs by Greek musicians such as Pavlos Sideropoulos, Dionysis Savvopoulos and Kostis Maraveyas but also cover songs by the likes of Bill Withers. Christos' original songs are also on the agenda for the morning live session.
Come afternoon and the now-usual live music at 6pm will resume, this time with Giorgos Sideropoulos performing his new songs as well as popular Greek and English music. More live music sessions are to follow at Kafeneio to Leoforio in the coming days and weeks, be it during the day, afternoon or early evening.
Live Music at Kafeneio to Leoforio
Avgi Stavrou and Evri Dimitriou. November 19. 6pm-9pm. €4. Rembetika. November 20. 6pm-9pm. €5. Christos Theodotou. November 21. 11am-2pm. €3. Giorgos Sideropoulos. November 21. 6pm-9pm. €4. Tel: 97-748177