Turning Black Friday … red. One shop will be donating 10 per cent of the discounts they offer to charity
By now, everyone has heard of Black Friday, that crisp November day when the world dives into a frenzy of consumerism. The reason? Mega sales. Happening a day after American Thanksgiving, Black Friday theoretically kicks off Christmas shopping.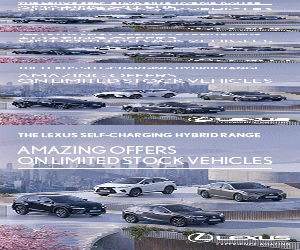 In recent years, Cyprus has followed suit, though without the running, kicking and pulling between shoppers found in other countries.
One family-run business, not a supporter of the day, wants to do something slightly different this year: offer a genuine discount to customers with half of it going to charity.
La Roue Libre, run by husband and wife duo, Julien and Elena Mevel, sells Micro scooters, Berg Trampolines and pedal karts and inflatable Stand Up Paddles amongst other things. They first opened their shop on Limassol Avenue in Nicosia back in 2012 specialising in outdoor fun. When one specific time of the year comes about though, Julien and Elena purposely do not want to join the herd.
"Black Friday has never inspired us! We own a shop ourselves but to start with, both my husband and I are not supporters of Black Friday with regards to this negative effect it has on people feeling obliged to make unnecessary, careless and frantic purchases," Elena told Cyprus Mail. "We feel that Black Friday is seen by many [retailers] as an occasion to get rid of old stock and we wouldn't want to impose that on our customers and to present it as if they are the only ones that will benefit from it."
This year, La Roue Libre want to start something new that they are calling 'Red Friday'. On November 27, while the Black Friday madness begins, Julien and Elena will still offer discounts but with a twist.
"There will be a total discount of 20 per cent applied on all of our products and not only on selected products," they explain. "But what will make the real difference is that as a shop we chose a way that will benefit our customers partially and it will also benefit The Cyprus Anti-cancer Society."
Half of the 20 per cent discount will be offered to The Cyprus Anti-cancer Society.
An Anti-Black Friday action of some sort is not something new, of course. The Green Friday movement urging people to shop locally, sustainably and mindfully has existed for some time now. What La Roue Libre wants to do is turn this consumerism and materialism that is excessively expressed on this particular day into something positive.
"We wish to find a way for other shops and businesses to follow this. Our upper aim is to turn our 'Red Friday' into an annual symbolic reminder that there are people and organisations that need our help."
That is why they are choosing to help a charity association who may be facing challenges, more so this year with the effects of the pandemic, both in practical and financial ways.
"We have chosen The Cyprus Anti-cancer Society because it is an association close to our hearts. Not only do we always take part as an activity to all of their charity events in order to contribute in any way that we can, but we also believe that they are a charity that helps so many people and the families of people who are unfortunately affected by cancer. We can only admire, embrace and reinforce their efforts."
Their contribution, and ultimately of the shoppers too, will only be valid for sales made on November 27 as they try to make Black Friday as little less black and a bit more red. "Red for love, for caring, for offering," said Julien and Elena. "Red for those in need."
Find La Roue Libre on 48A,B,C Limassol Avenue, Nicosia and at www.larouelibre-cyprus.com