With the countdown to Christmas officially under way, iconic British retail chain Marks & Spencer are offering their biggest range of premium treats, gifts and foods to date. From delicious mince pies to premium boxed chocolates and delightful cakes and puddings, they are certain to appeal to every palate.
A new addition this year is the Light Snow Globe Gin Liqueur, a truly alluring gift. The bottle is a shiny ornament in itself, lighting up to resemble a snow globe, while also containing 23-carat gold leaf!
As always, M&S has catered to every need, from Christmas presents, stocking fillers and Secret Santa ideas, to luxurious gifts for family and loved ones. They can even be ordered online.
Classic festive treats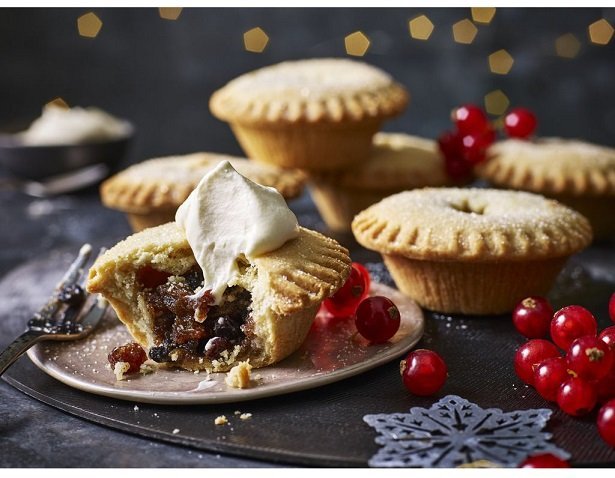 Nothing beats the taste of that first mince pie before Christmas. In addition to mince pies, M&S is offering a wide range of Christmas treats, cakes and puddings, perfect to sate any sweet tooth.
6 All-Butter Mince Pies 350g (€4.25): delicious pies made from a butter dough filled with classic M&S mince and fruit
Christmas Pudding 6 months matured 454g (€6.25): This Christmas pudding, matured to perfection and lightly spiced, is full of juicy pieces of fruit
For Chocolate lovers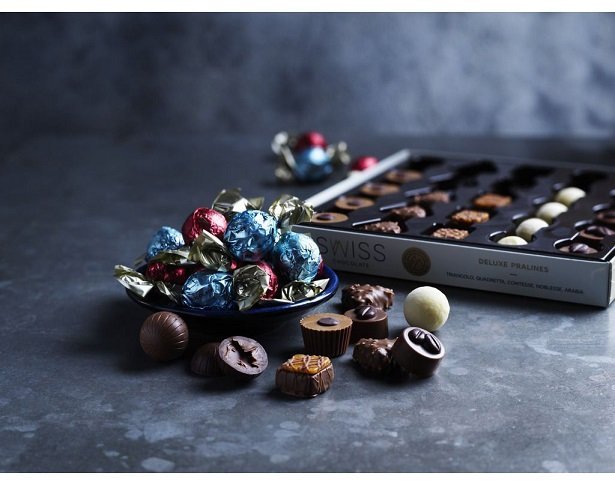 Add some extra sparkle to this year's Christmas with a box of premium chocolates from M&S – guaranteed to become everyone's favourite dessert, or an equally unbeatable gift.
Milk, Dark & White Chocolate Selection 300g (€8.50): A collection of chocolate treats made with dark, white and milk chocolate, with special fillings such as honeycomb crunch, raspberry cream and hazelnut praline
Swiss Chocolate Assortment (from €5.95): An exclusive collection of Swiss truffles and chocolate treats with white, dark and milk chocolate
The list of presents 
Make this Christmas sparkle even more with presents that are sure to impress. M&S offers a wide range of luxurious gifts, including alcoholic offerings, premium chocolates and handmade biscuits from independent producers. Whatever you select will make everyone's face glow, the moment the wrapping paper is removed.
Light Snow Globe Gin Liqueur 750 ml (€26.50): The beloved, lustrous gin liqueur from M&S has returned bigger and better than ever before. Now, its bottle lights up, transforming it into a gorgeous Christmas ornament! It contains 23-carat gold leaf for an additional effect.
Stag Tin Shortbread 650g (€10.95): A classic Christmas pick, these well-loved Scottish butter biscuits come in the signature M&S tin.
Mulled Wine 750 ml (€3.75): A rich and fruity red wine, flavoured with warm spices. Made exclusively for M&S, this aromatic beverage is a wonderful gift for the festive period. Serve warm with an orange slice.
Belgian Chocolates & Biscuits collection 400g (€10.50): A selection of Belgian biscuits, plain or with dark, white and milk chocolate. Perfect to share with others.
Stocking fillers & Secret Santas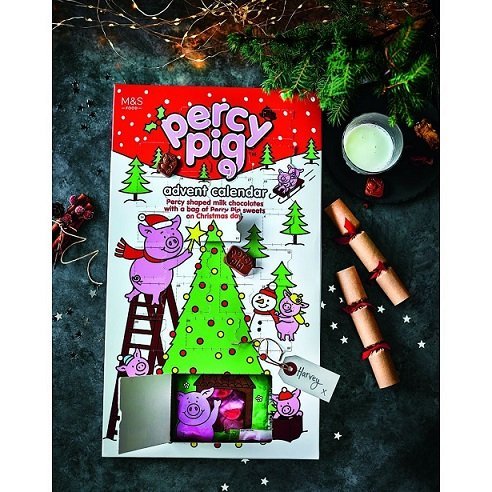 For those seeking something smaller, M&S offers an exceptional range of fun foodie gifts, sure to satisfy children and adults alike.
Biscuits in a Novelty Felt Bag 350g (€7.50): A cute little bag with a Christmas character on it, containing a small surprise! Two rows of delicious cookies and biscuits with a cream filling, made either to be split in two and dipped in a glass of milk, or served on a plate for Santa Claus.
Percy Pig Advent Calendar 350g (€8.95): A fun advent calendar with 24 milk chocolate treats, shaped like Percy Pig, accompanied by a small bag of fruit-flavoured gummy candies for Christmas day
Free delivery from M&S for all orders over €30
Order online for Limassol, Larnaca, Paralimni and Paphos, at: http://www.symeonidesfashion.com
Order online for Nicosia, at: http://www.myvlmstore.com