Revealing the true beauty of your face and preserving the youthfulness of the skin is only possible with the help of a more holistic approach. For this reason, Kypwell has created the Face Wellness Method – a unique three-pillar system: Mediterranean skin nutrition, face-muscle training and therapy, and destress techniques.
Mediterranean skin nutrition
Multi-award-winning Mediterranean nutrition in a bottle is Kypwell's secret for youthful and healthy skin. Cyprus sun and a healthy dose of medicinal herbs, vegetables, nuts, oils, grains and fruits are contained in each Kypwell bottle.
The Face Wellness Method is based on Mediterranean skin nutrition, which consists of medicinal herbs grown in organic-certified fields. Cyprus-grown plants are among the most potent in the world, as they contain the highest amount of essential oils. This is due to the over 300 days of sunshine a year, unique fertile soil and the absence of any toxic production on the island. Kypwell formulas are designed to support the natural work of the body, helping it boost the production of its own collagen, elastin and hyaluronic acid.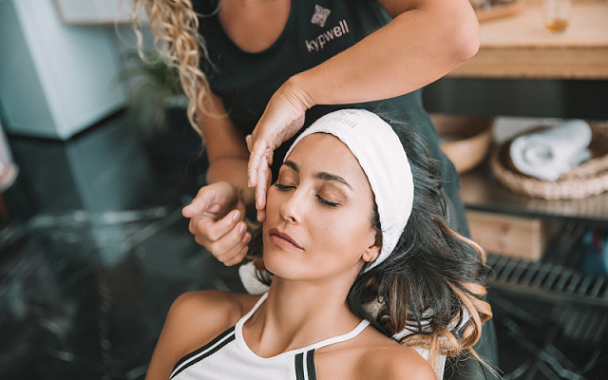 Face-muscle training
There are more than 40 micro-muscles in the face. All of these muscles need regular and effective training to help improve facial muscle tone and blood circulation, and to promote skin cell renewal.
This is exactly what the Face Wellness Method provides: offering unique muscle training and a sculpting face massage via Mediterranean skin nutrition, special tools such as Gua Sha, face rollers and volcanic stones for safe and long-lasting results.
Anti-stress therapy for beautiful skin
An important pillar of the Face Wellness Method is Kypwell's anti-stress ingredients and therapy, incorporated into its products and Spa treatments. Having raised stress levels can often lead to insomnia, overeating and excess weight. Not to mention, additional skin problems, heart disease and a weakened immune system. This is why it is so important to deal with stress.
A facial sculpting massage with natural oils and herbal extracts created by Kypwell coaches, is another great way to relax and give yourself a few hours of restorative calm.
Following such a comprehensive holistic approach in your daily beauty routine, will not only allow you to manifest your true beauty without any radical procedures, but also help to preserve your health and youth for many years to come.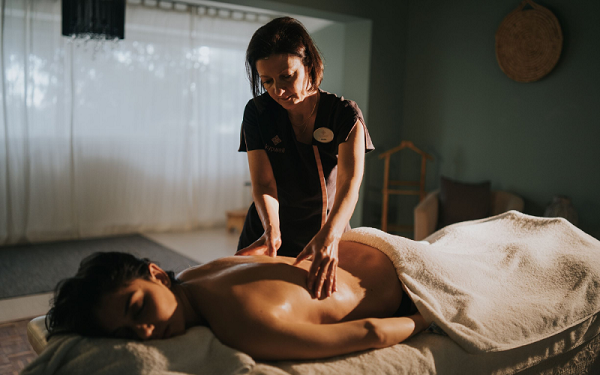 You can try the Face Wellness method and benefit from a special Christmas offer (book a Face Wellness sculpture massage and receive 50% off a back massage) for the special price of €70.
For more information click here.