Wonderdough is a soft, non-toxic, 100% natural playdough for children, born from the love of play.
It began as our way of entertaining our kids, engaging them in a style of play that everybody could enjoy! But what started out as a creative outlet for our family, is now the magic of Wonderdough which we can share with you today.
Aside from its entertainment value, though, Wonderdough also has a long list of proven educational and health benefits, including the development of fine motor skills, attention span and creativity.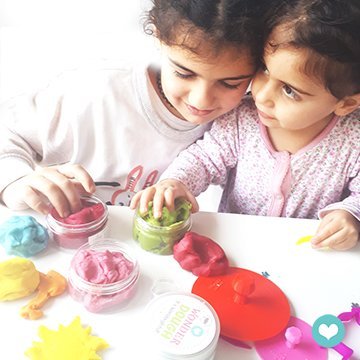 Perfect fun teaching aid
A calming and stress-reducing style of play, Wonderdough also helps children develop their social skills, and is the perfect teaching aid in the educational setting. Squishing, rolling, sculpting and moulding provide hours of imaginative, creative fun and learning for children of all ages. We fell in love with playdough after realising the abundant benefits it provides to little minds and curious fingers – which is why we are so passionate about creating the absolute best product we can for our customers.
Play together as a family
Our aim here at the Wonderdough headquarters is to continually inspire children and parents to play together. We have a small 3D printer farm where we design and print our own cutting and shaping toys with PLA bioplastic, which allows us to keep designing new ideas and concepts.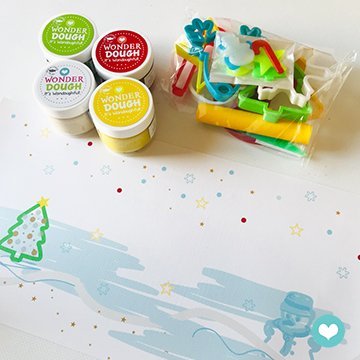 Earth-friendly and healthy
Wonderdough comes elegantly packaged together with our toys in recyclable, reusable plastic tubs and bags, all of which can be customised to your requirements, making Wonderdough the perfect gift for any occasion.
Made with all-natural food colouring, virgin olive oil, Wonderdough's amazing aroma comes from natural essential oils. Wonderdough is also completely 'taste safe', has received the European safety CE mark and will last between 6-12 months if stored correctly in our Wonderdough tubs.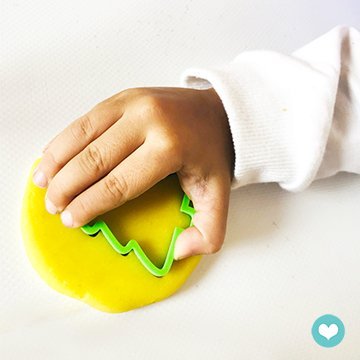 For hours of creative fun, put Wonderdough on your Christmas gift list!
Please contact us via:
Our website: www.wonderdough.com
Facebook: www.facebook.com/wondoughful
Instagram: www.instagram.com/wonderdough
Telephone: (+357) 99048111