A graveyard dating from the 12th century BC up to the Roman period was discovered in Larnaca during anti flooding works, it was announced on Thursday.
The graveyard, with around 10 graves, was discovered on Petrakis Kyprianou Street during excavations for the S9 antiflooding project.
According to Polina Christofi, archaeologist at the department of antiquities, numerous archaeological finds have been discovered since 2019 during works for the construction of the Larnaca sewerage network, with Petrakis Kyprianou Street located in the core of the necropolises of ancient Kition.
Christofi told the Cyprus News Agency that on the specific street and also on its side streets, more than 60 tombs have been identified which date from the 12th century BC up to the Roman period, which were a rarity compared with the number of tombs from later periods.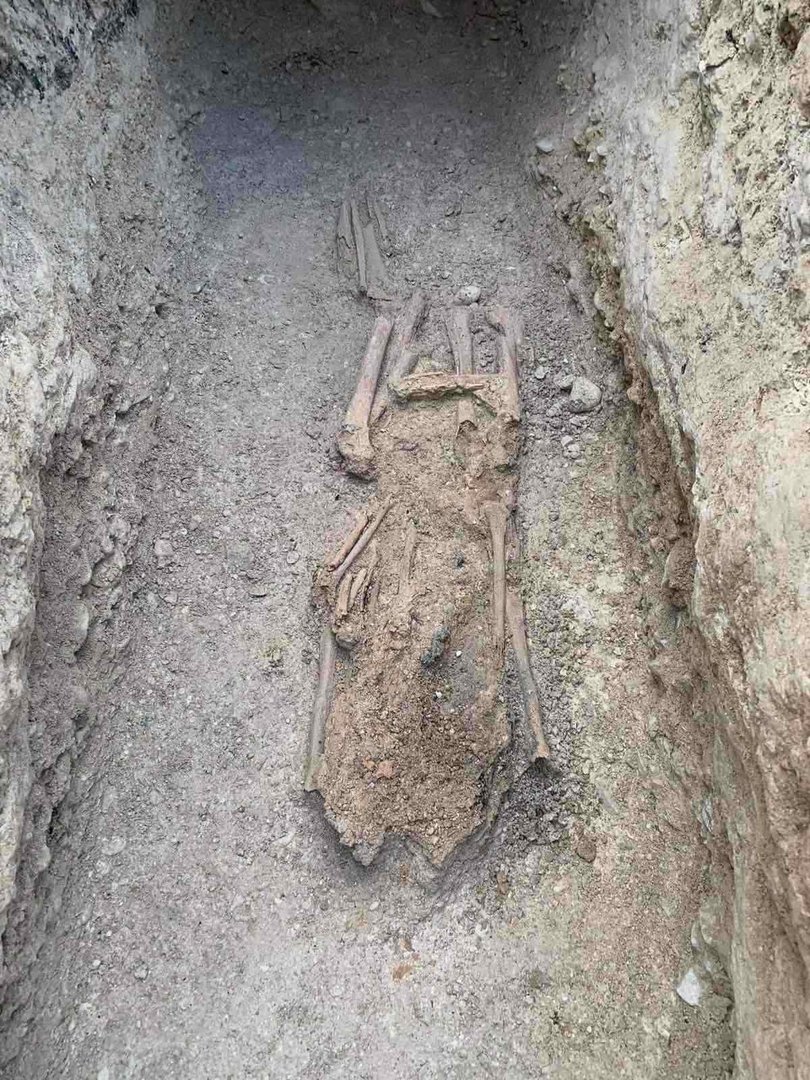 "These are tombs carved from the natural rock of the area and are of a rectangular floor plan," she said.
Access to the tombs, she said, was by stairs. The movable finds, after being documented, are transferred to the Larnaca district archaeological museum for preservation and storage, Christofi said.
But this also means delays as regards the construction of the rainwater drainage system.
Head of the Larnaca Sewerage Board, Angelos Hadjiharalambous, told the Cyprus News Agency that the S9 was a very important project but the discovery of antiquities delays its completion.
He said that they were about to lay the last 170 metres of pipeline along the road in question when they came across the ancient cemetery.
Since the discovery, they were only able to lay five metres of pipeline per week, he said.
"In the event the cemetery grounds extend throughout the entirety of Petrakis Kyprianou Street, then a great delay is expected as regards the project," Hadjiharalambous said.
The delay in the completion of the flood protection project, also involves an increase in costs, he said, adding that the anti-flooding works were expected to provide a solution "to the many and serious problems faced in the area with rainwater and heavy rainfall observed in Cyprus in recent years."
The pipeline in question serves the areas of the ​​Mitropolis and Prodromos, which are very sensitive areas with multiple and long-term problems regarding rainfall, he said.