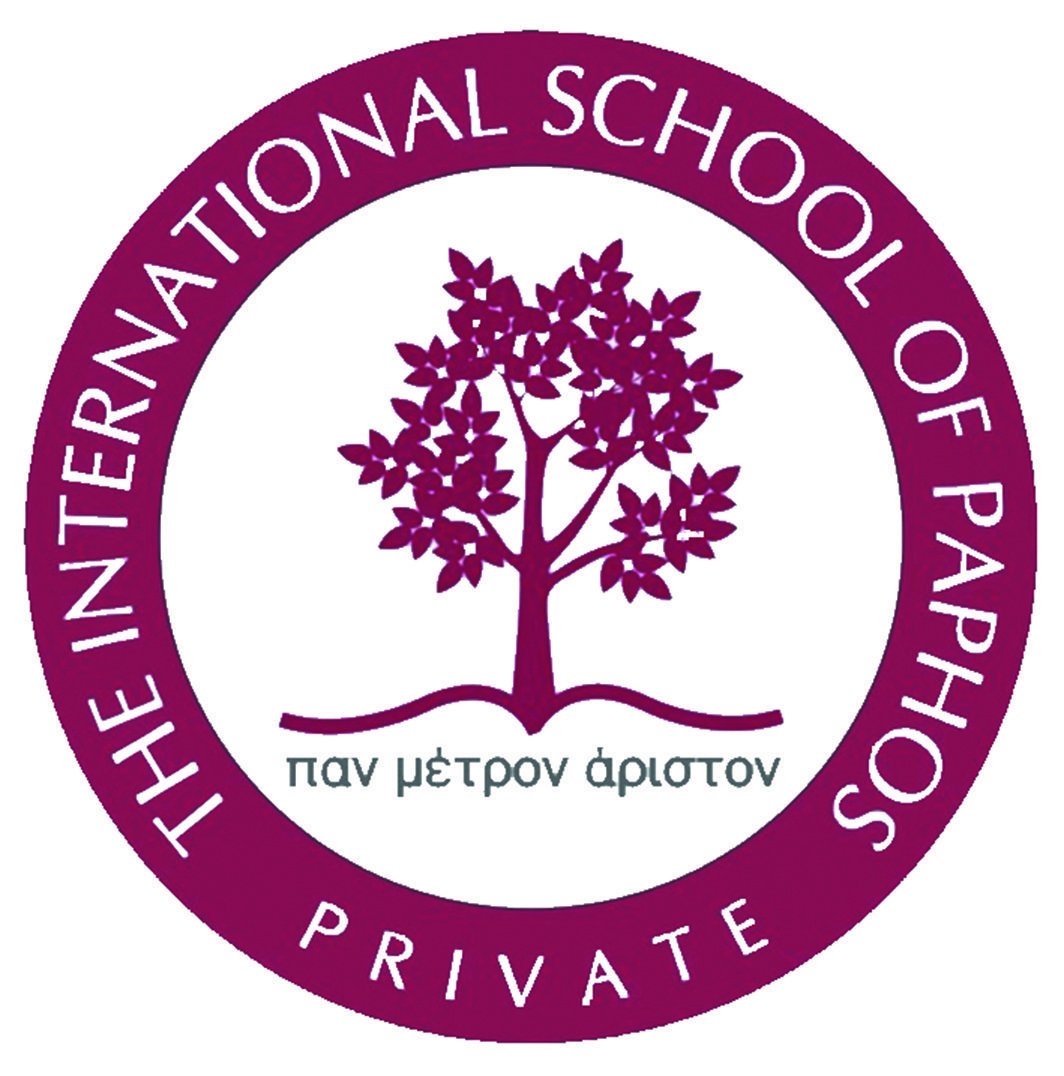 CONTACT INFO
100 Aristotelous Savva Street,
Anavargos, Paphos
Tel: +357 26 821700
Fax: +357 26 942541
www.paphosinternationalschool.com [email protected]
Established: 1987
Language: English
Type: Kindergarten, Reception, Primary, Secondary, Boarding School, Institute
Age range: 2 and 6 months to 18
Students: 770
Cypriot/Foreigner ratio: One-third Cypriots
Principal/Head: Dr Litsa Olympiou
Student/Teacher ratio: 10:1
Governance: Board of directors
ADMISSIONS
Head of Admissions: Admissions Officers: Mrs Sarah Walker, Mrs Lina Polemiti
Admissions Policy: Interview, on-line entrance test
Scholarships: 24 scholarships for high achievers. Scholarships for students entering first year of secondary school. Scholarships for high achievement in Greek.
Mid-term entry: Yes
Applying from abroad: Yes
Tuition fees: Primary: from €3,700; Secondary: from €6,000. Full Boarding package available on request
CURRICULUM
Enhanced English National Curriculum
Type of examinations: IGCSEs, A Levels (Cambridge and Edexcel), IELTS, Ellinomatheia, DELF/DALF, ECDL, LAMDA, Apolyterion
Languages: English, French, German, Greek. These languages are also offered at the Institute after school alongside Chinese, Russian and Spanish. Member of PASCH network of schools and a centre for the Goethe Institute.
Sports:  Athletics, Basketball, Volleyball, Tennis, Swimming, Football
Music: Up to A Level, school band, choir
Drama: Up to A Level, school theatrical productions and competitions
EXTRACURRICULAR
Primary: Arts & Crafts, Badminton, Board Games, Cheerleading, Computers, Drama, Music, Reading Club, Science, Writers and Editors Club
Secondary: Duke of Edinburgh Award, ECO-SCHOOL, European Parliament Ambassador Programme, EYP, football, basketball, Book Club, Drama, Greek Drama, Laboratory Skills, MediMUN, Music, Philanthropy, Recreational Sports, SEMEP, ISOP Football Academy
FACILITIES
Science Laboratories, Computer Labs, Multimedia-equipped classrooms, Library, Bookshop, multi-purpose performance centre, Arts facility with internal gallery, Music Rooms, Media Room for presentations and screenings, multi-purpose room for physical and creative activities, Drama studio and theatre, Recording studio, cafeteria.
Sports facilities: Indoor multi-purpose sport hall (volleyball, basketball, badminton, gymnastics), astroturf football pitch, running track and outdoor basketball, volleyball and tennis courts, archery, table tennis, indoor heated swimming pool.
Bus service: Organised by parents
Boarding School: Yearly, termly and flexi-boarding
Boarding Facilities: The Boarding House is situated on the school campus in a secure, calm, and peaceful environment. It offers en-suite bed/study rooms, central heating and cooling systems, dining hall with full catering and self-catering facilities, private courtyard with outdoor BBQ area, communal sitting rooms, and high-end security.
POLICIES
School Hours: Kindergarten: 07:30–14:00; Primary: 07:40–13:10; Secondary: 07:40–14:20
Examinations: Formative and summative assessments
Uniform: Yes
Parents' Association: Yes
Student Support: Nurse, Enhancement Learning Centre, counsellor, career guidance and university counsellor.
HISTORY
Since 1987 the school has offered sterling education with individual attention and care for each of its students. It provides a stable and positive environment for teaching and learning – one which recognises the values of self-discipline, diversity and cooperation. It consistently maintains the high expectations of its students and supports the objectives they set for themselves. Valuable partners in and contributors to this effort are not only the students and staff, but also their families and other members of the community. For over 30 years in education, continuous emphasis on professional training and development of teaching and support staff forms part of the school's success. Students frequently win awards from international examination boards and go on to study at renowned universities all over the world. The Boarding House opened to secondary school students in September 2019, providing full boarding, as well as flexi-boarding options. The school's commitment to the social wellbeing of each student and to high-quality education was rewarded with five prestigious awards by the Cyprus Educational Leaders Awards 2020.