Residents and business owners of the villages affected by the deadly fires said on Monday they were determined to rebuild all they lost in the blaze that raged for almost two days in their area.
They also expressed their hope that the state would make good on its promise to aid them.
Residents of Arakapas and Eptagonia, in the mountainous area of the Limassol district and of Ora, Melini, Odou, Agioi Vavatsinias and Vavatsinia in the Larnaca district, were still in shock on Monday over the extensive damage caused by the devastating fires that killed four people and burned around 55 square kilometres, including houses, businesses, crops and forest land. The fire started in Arakapas at 1.50pm Saturday and was not fully extinguished until around 8am on Monday.
Over 50 houses were destroyed, several of them holiday homes.
In Limassol alone, according to district officer Marios Alexandrou, 10 residences were destroyed or severely damaged in Arakapas, nine of which were holiday homes, and 11 in Eptagonia, four of which were permanent residences. According to reports, one of the houses that was extensively damaged in Arakapas is the permanent residence of a couple with their eight children.
Damage was also recorded in a coffeeshop and a small grocery shop in Eptagonia.
One vehicle was also destroyed in Arakapas and two in Eptagonia as well as two motorcycles, Alexandrou told the Cyprus Mail.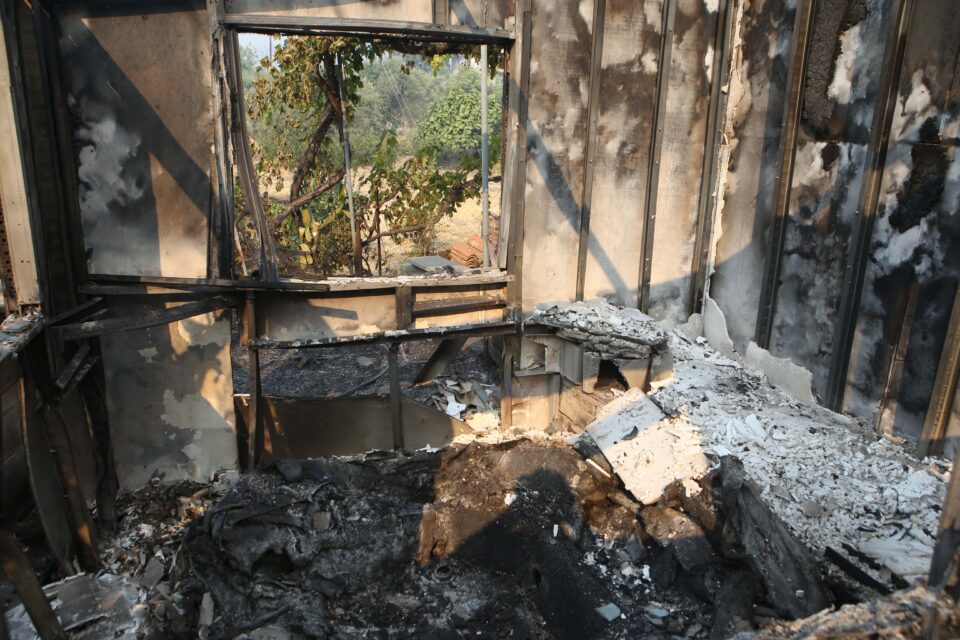 He said the district administrations recorded damage to residences and businesses, but it was the agriculture department that would record damage to crops and equipment.
The civil defence were recording housing and food needs for those affected.
In Odou, producers saw their tomato crops destroyed. Locals are proud of their premium tomatoes, an advantage offered by the fertile soil and the ideal climate, which they also export.
Father Andreas Sofroniou, an Odou resident and fruit and vegetable producer himself, told CyBC he had never seen such a calamity before.
"Within 20 to 25 minutes the fire rapidly spread from Arakapas, we dropped everything and ran to save ourselves," he said.
He said people were running distraught some women were crying. "We took the cars to escape, and we didn't know where to go," he said, adding fire was sprouting from everywhere. They ended up at the Larnaca bishopric where they received help and stayed in a hotel for one night, he said.
Sofroniou like many other producers returned to find their crops and facilities destroyed just as they were preparing to start harvesting and even export.
"The sorrow is immense," he said. He added that three of his eight children were young farmers, and this was an experience he never wished they would live to see especially at the start of their working lives.
"We will roll our sleeves and fight to rebuild this," Father Sofroniou said.
Referring to the visit to the area by President Nicos Anastasiades, party leaders and other officials, on Sunday he said he felt positive that the state would support all people who have been affected.
"I hope we are not disappointed."
Other producers too said they lost thousands of tomato plants along with the farmhouse equipment.
Agriculture Minister Costas Kadis said producers will be given immediate help so that they can get back on their feet while measures will be assessed for support to gradually restore their greenhouses and start on their crops.
"They cannot be restored immediately," the minister admitted. He said cabinet would discuss ways to support crops producers.
Andreas Charalambous from Ora village told Alpha TV that he went back to his home on Saturday evening to find it destroyed by fire. He said though that earlier in the day he learned about the fire in Arakapas, which was kilometres away, he did not think his own property was in danger.
He then left with his wife to a scheduled trip to Larnaca but received a phone call some two hours later to be told his house had been destroyed.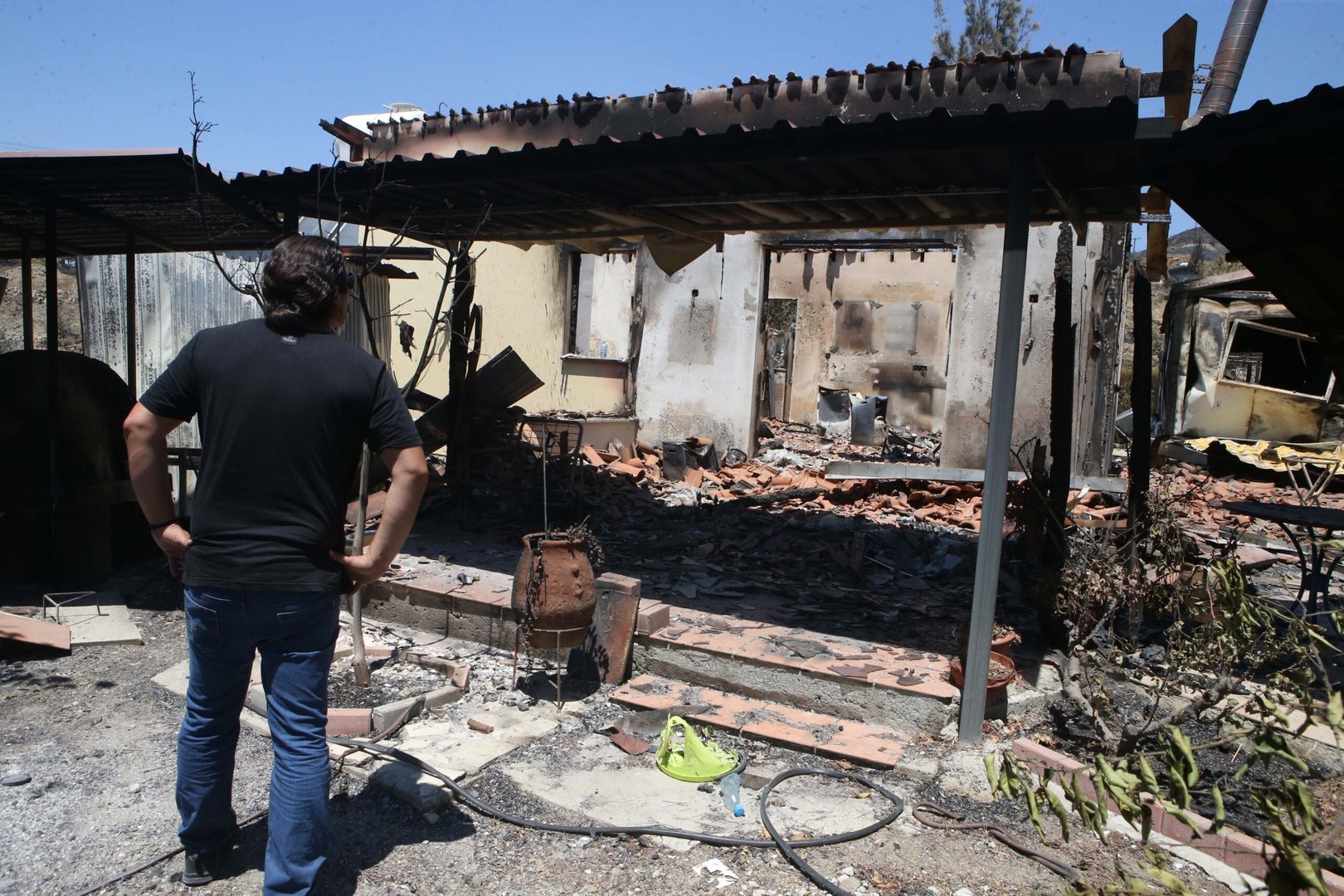 "The toils of a lifetime," he said, adding he had been working on his house and orchard since 1995.
A contractor by profession, Charalambous said the house, which now is only standing walls, as all equipment, doors and windows as destroyed, needs to be demolished as the high temperature has severely damaged the walls.
He also expressed the wish that the state would assist in rebuilding their properties.
The fire also damaged one of the of Paradisiotis Group of companies' main units, in Ora.
According to CEO of company, Pavlos Paradisiotis, one facility was destroyed, and three others were damaged. Paradisiotis told the Cyprus Mail that there were working to restore their operations to normal.
Referring to damage suffered by other businesses in the area such as crops and honey producers, he said it was "tragic what happened."
"Some people's livelihood depended on the area," Paradisiotis said.
But people are also expressing their sadness over the destruction of the greenery.
"Where the village is, a black dot now exists," an Ora resident said whose house was destroyed by the blaze.