ALPHAMEGA Hypermarkets support Avantgarde Cultural Foundation
ALPHAMEGA Hypermarkets, in collaboration with Avantgarde Cultural Foundation, are giving away coupons for free piano recital tickets, within the framework of the Corporate Social Responsibility program of the Hypermarkets.
Through this collaboration, music lovers will have the unique opportunity, at the end of this month and in early November, to enjoy the music of the piano virtuosos: Jonathan Fournel (25/10), Mikhaïl Bouzine (29/10) and Anton Gerzenberg (02/11). These three young musicians, who have already left their mark on music, are the winners of the biggest piano competitions in the world, thus nights of glorious music can be expected.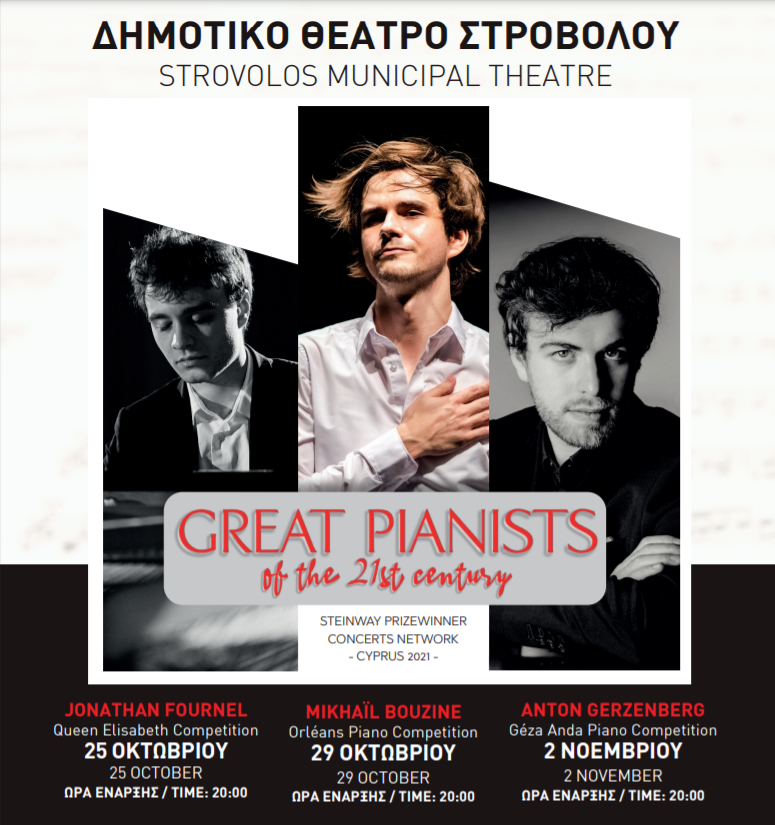 With purchases of over €40 on a single receipt, ALPHAMEGA Hypermarkets are giving away coupons which can be exchanged with one or more free tickets for the recital (or recitals) of their choice. Tickets can be collected from any ACS Courier shop, in exchange of the ALPHAMEGA coupon, free of charge.
Coupons will be available for pickup between 06/10/2021 – 15/10/2021 or until stock lasts. Terms and conditions also apply.