Cypriot artists are coming together to explore the ideas of migration and transformation on an exhibition that is part of the 4th International Arts and Humanities Conference, opening in Limassol on Friday.
Organised by Umberto Mondini, President of the Dante Alighieri of Cyprus and Andros Efstathiou, the director of the Cornaro Art Institute and Vice President of the International Centre for Studies of Arts and Humanities, the exhibition is the opening event of the scheduled cultural programme of arts and literature, part of the international conference to be held at the Luiss University, Rome, Italy, initially in 2021, now postponed to May 2022.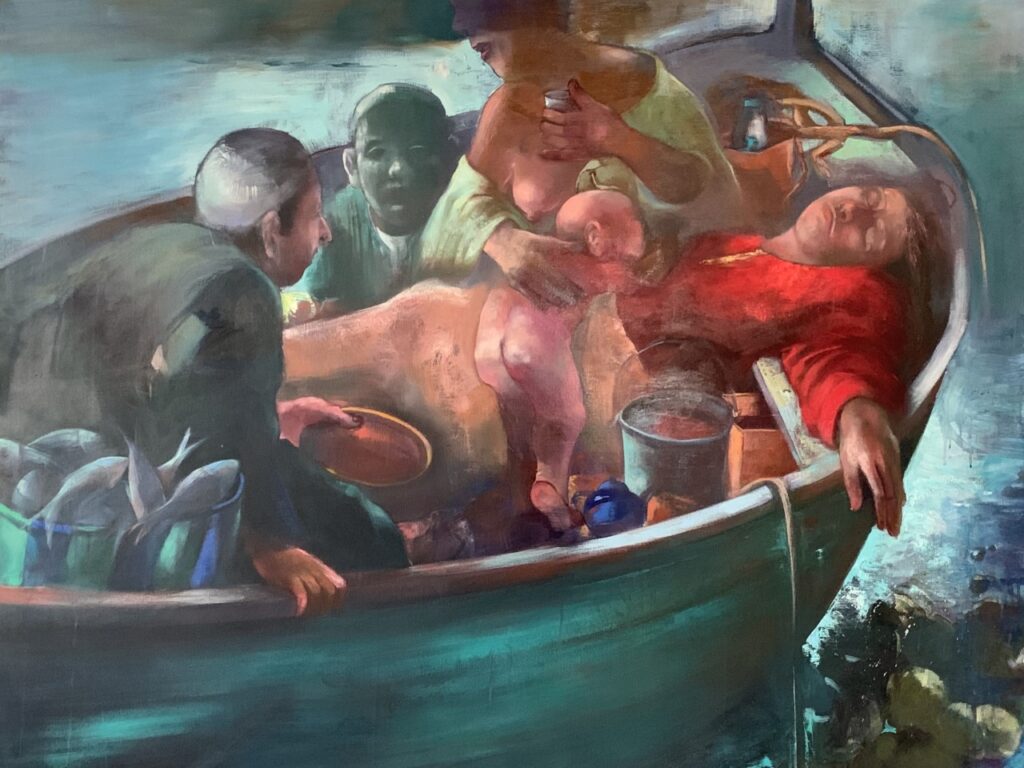 The 12 well-established Cypriot artists taking part are: Lara Benjamin, Dini Christoforou, Andreas Efstathiou, Thea Hadjikyriacou, Eleonora Hadjigeorgiou, Jenny Haywood, Maria Kyprianou, Bahar Majdzadeh, Popi Nicolaou, Andreas Paraskevas, Anna-Marya Tompa and Maria Vetrova, along with artists from all over the world who will be exhibiting projects that describe the phenomenon of migration as fundamental to intercultural exchange.
Whether peaceful or the result of conflict, human migration has led to new inspirations and innovations, and migrants act as a cultural bond in the exchange of ideas and achievements that shape and reshape cultural identities throughout history.
Different visual arts will be exhibited, such as painting, sculpture and photography reflecting a continuous evolution not only geographical but also and mainly cultural, with a sharing of ideas, traditions, human experiences, spiritual loss and enrichment.
Human Mobility and Cultural Identities Through History: Migration, Inspiration, Transformation
Art exhibition with many local and international artists, part of the 4th International Arts and Humanities Conference. October 29-November 5. Cornaro Art Institute, Limassol. Opening night: 6.30pm. Daily: 5pm-8pm. [email protected]