Cyprus Film Days opens its doors on Friday with some large international films and some lesser known gems says Preston Wilder
This is a public service announcement. One of the best films at Cyprus Film Days – our biggest annual cinematic treat, all films shown with Greek and English subtitles – has been buried in the fine print, so to speak, shunted off to the children's table. PETITE MAMAN (****) is part of CFD for Children, showing this Saturday – the first full day of screenings – in Nicosia and Sunday in Limassol, both days at 4pm.
Easy to imagine why it may have been downgraded. This is a small film (just 72 minutes long) with two eight-year-old girls as its heroines; it may have seemed too minor for the main slate – not to mention that another slightly odd, fairytale drama about parents and children (Lamb, from Iceland) is already there.
But Petite Maman is also the new film by director Celine Sciamma, who made the Bafta-nominated Portrait of a Lady on Fire – and it's also a film more appropriate for adults than kids, not because anything untoward happens (it's solidly K-rated) but because kids are likely to be baffled by Sciamma's low-key, meticulous style and oblique way with plot. (Parents should prepare to field bewildered questions on the ride home.) It all starts when Nelly, who's just lost her grandma, meets another little girl in the woods outside the house where her mum grew up – and that's all we'll say about the story. Do yourself a favour; go in knowing as little as possible.
CFD runs from April 8 to 16 – two or three films a day (not counting the children's section), different ones each day – and has two main sections, Viewfinder and Glocal Images. We've seen all six titles in the former (which is reserved for better-known movies) and one out of nine in the latter (a competition section, showcasing more obscure fare). Here's our take, in alphabetical order: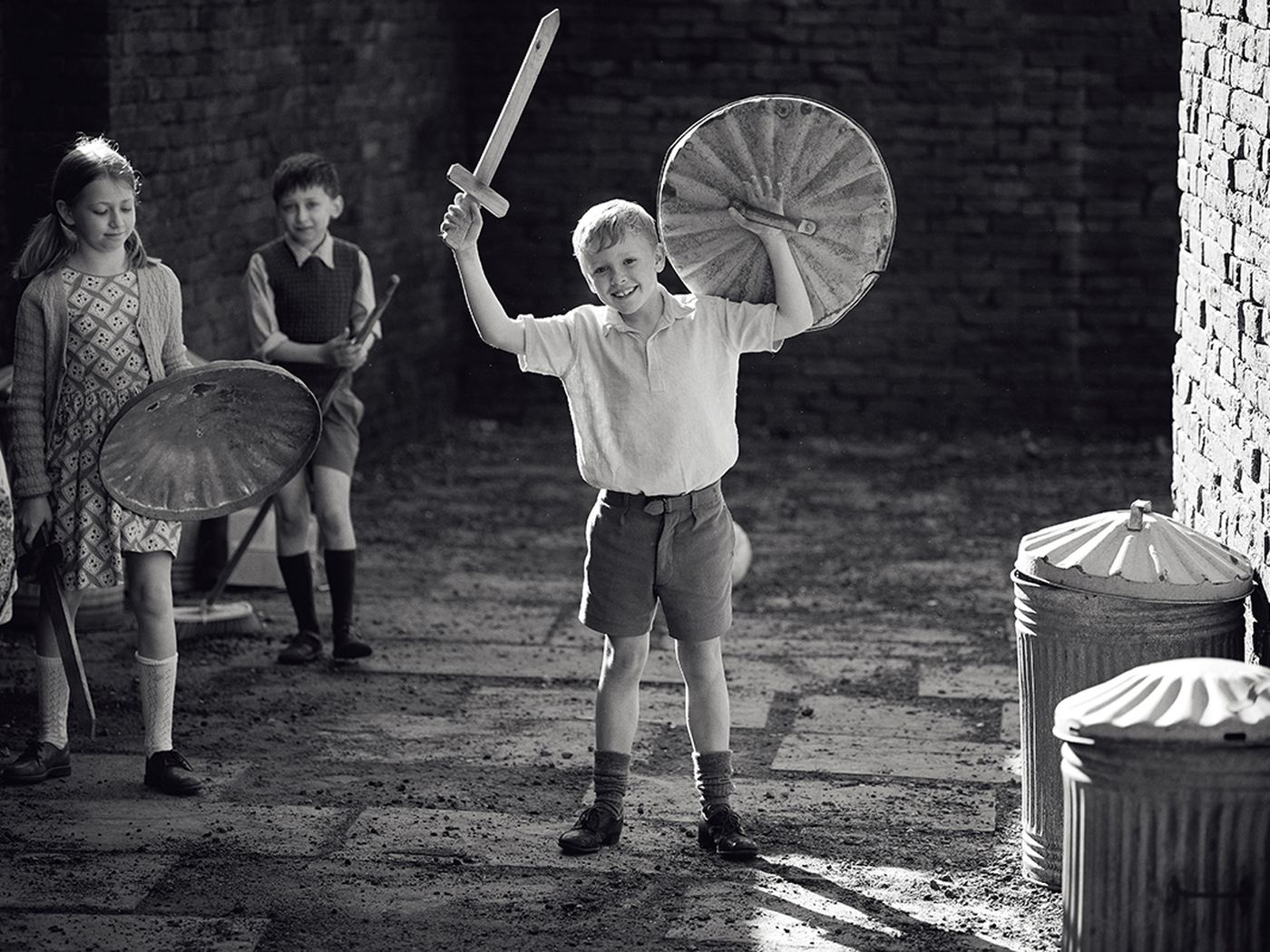 BELFAST (**): Oscar nominations (and a Best Screenplay win) plus dozens of other awards make Kenneth Branagh's childhood memoir the festival's hottest ticket – but it's actually quite a broad, indistinct, sentimental movie, notably vague on the Troubles, full of Grandpa (Ciaran Hinds) being wise and Grandma (Judi Dench) being crotchety and rather cringe-making lines like "All the Irish need to survive is a phone, a Guinness and the sheet music to 'Danny Boy'". Hard to shake a sense that Branagh doesn't really remember Belfast – at least not the details, the nitty-gritty – having left the place at the age of nine. Shout-out to the black-and-white cinematography by DP Haris Zambarloukos.
BRIGHTON 4th (***): We open with a heated argument between two men in a betting shop in Tbilisi, Georgia. You may wonder which one will turn out to be our protagonist – but it's actually a third man (the brother of one of the combatants) and he doesn't even stay in Tbilisi very long, moving to New York (Brighton Beach in Brooklyn, to be precise) in the first 20 minutes. This comedy-drama – a winner at the Tribeca festival – is indeed a bit slapdash, and increasingly implausible; whenever it features beefy Georgian guys sitting together and arguing, or singing, or drinking "to friendship", however, it's very enjoyable.
COMPARTMENT NO. 6 (****): Another biggie, winner of the Grand Prix at this year's Cannes – and worth seeing on the big screen if only for the texture of the light, the soft cloudy light of northern Russia. On a train from Moscow to Murmansk, a visiting Finnish woman shares a compartment with a drunken, foul-mouthed, abrasive young Russian – and something clicks, partly (it's implied) because our heroine lacks self-esteem and glimpses an unwitting soulmate in this fellow loser. Gritty and tender, with good use of 80s hit 'Voyage, Voyage' (the film is set in the 90s) and a lump-in-throat moment at the very end.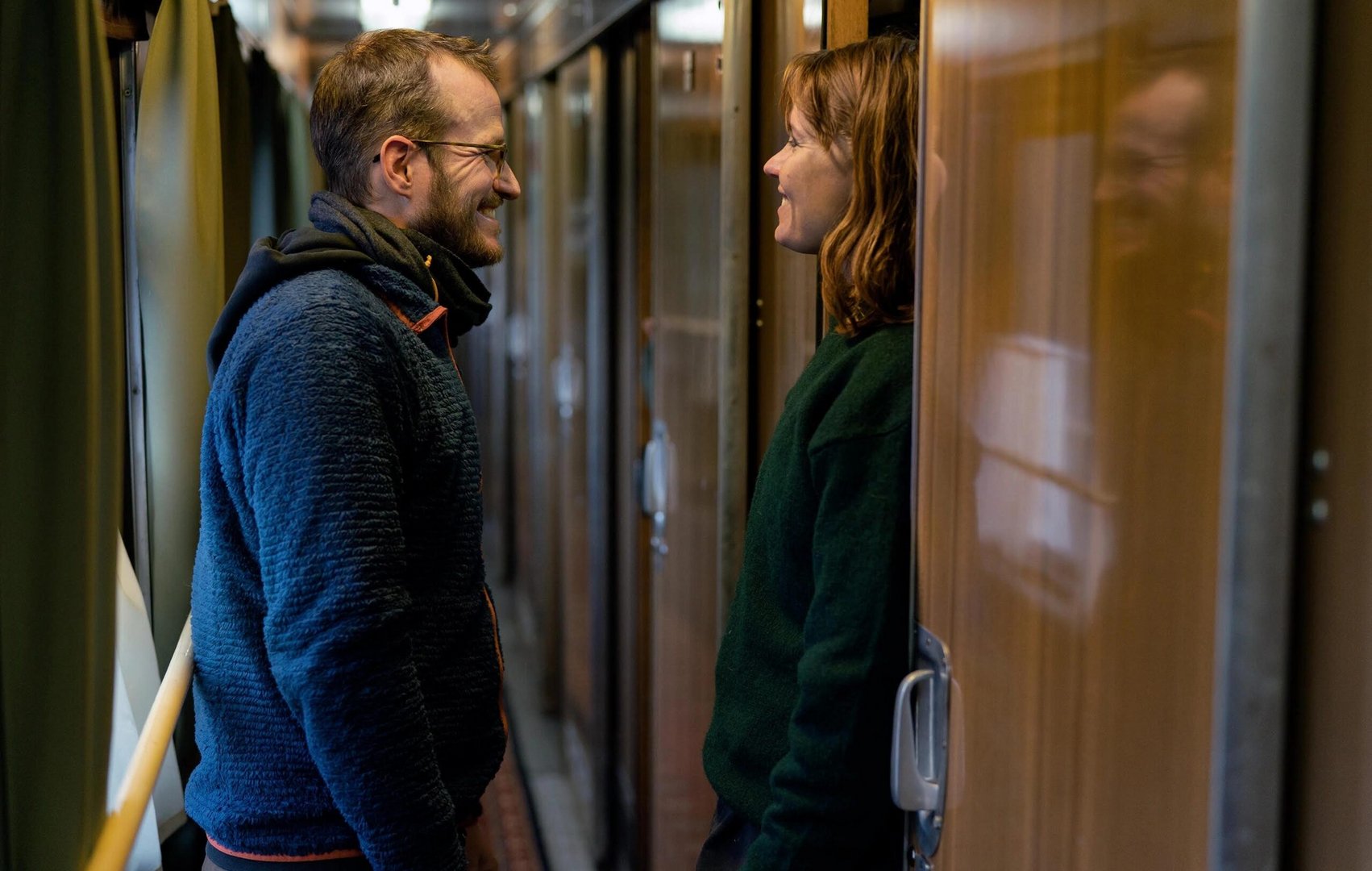 LAMB (**): The misty Icelandic landscape does a lot of work here, lending a folk-tale sheen to a laconic, slightly claustrophobic drama about a husband and wife who adopt a very unusual newborn. So weird that it very nearly works – but director Valdimar Johannsson has a dullish, galumphing style, and the three main characters (four if you count the lamb) never amount to more than the sum of their parts.
PLEASURE (****): How do you make a responsible – yet extremely explicit – film about the porn industry? 'Bella Cherry' (not her real name) comes from Sweden to LA to become a porn star – and the film is fiction but it feels very real, the women ritually humiliated at every turn yet also ambitious and immersed in a business, with forms to fill out and everyone trying to be professional (the line between consent and coercion is constantly blurred). Overreaches slightly at the end, trying to turn Bella's story into a morality play, but mostly agrees with her matter-of-fact advice to another girl: "It doesn't matter what you do for a living, you're going to have bad days at work".
THE WORST PERSON IN THE WORLD (***): Julie (Renate Reinsve, Best Actress winner at Cannes) isn't really such a bad person; a bit restless and prone to completion issues, sometimes outrageous for the sake of it, maybe a little self-absorbed but aren't we all? This acclaimed Norwegian comedy-drama – quite light-hearted in its early stages, shifting to full-on melodrama in the final stretch – has some obvious highlights like the 'Time stands still' scene (you'll know it when you see it) but feels a bit thin overall, lacking some piercing insight. Definitely not the worst film in the world, though.
YUNI (***): Here's the only one we've seen from the Glocal Images section – and the difference in slickness is apparent, this Indonesian coming-of-age drama being a little clunky. Some of it is social comment, telling of the problems faced by bright girls like 16-year-old Yuni in an Islamic society, some is surprisingly daring (there's a quick masturbation scene), some of the details are bizarre (like Yuni's unexplained obsession with the colour purple); sometimes the filmmaking is elegant – a reminder that director Kamila Andini previously made a quasi-ghost story, The Seen and Unseen – sometimes a little flat. Worth a look.
Screenings are at the Rialto in Limassol and the Zena Palace in Nicosia, full details at cyprusfilmdays.com. Call 25-343907 for more information.