Eliza Livadiotou, Executive Director Finance and Legacy at Bank of Cyprus, speaks exclusively with Cyprus 4.0 about the bank's history, achievements, sustainability strategy, and significant role in the country's economy and society, including the development of digital banking and the future of banking in Cyprus
Eliza Livadiotou, you are the Executive Director Finance and Legacy since January this year, and last year you were also appointed as Executive Member of the Bank of Cyprus Board of Directors. Since joining Bank of Cyprus, what do you consider to be your greatest achievement so far and why?
"I joined Bank of Cyprus (BOC) in 1999, right in the heart of the Cyprus Stock Exchange's boom, when the bank's shares were halted from trade due to market overheating. It was a very different world back then. I was lucky to have worked for one of the group's senior managers for many years, which allowed me to broaden my expertise and encounter a variety of circumstances, both internal and external, particularly in the international market. There was a lot of learning around that period because the bank was growing its presence by opening representative offices in Greece and around the world. That journey, I believe, helped me both professionally and gave me the knowledge to deal with a variety of challenges.
The bank's ability to remain open was at risk in the months leading up to, and after the financial crisis, and the challenges were enormous: Emergency Liquidity Assistance (ELA) from the European Central Bank (ECB) was to the tune of 70 per cent of the country's GDP, we had 63 per cent non-performing loans (NPLs) in 2014, senior management left overnight, and we had bleeding deposits; it was a tough situation, and we risked losing customer confidence. I am not sure if we would still be sitting here talking about BOC today if that had happened.
Having said that, and under the direction of former CEO John Hourican, I believe our ability as a team to work together, to turn a bad situation into something positive, to pay the ELA ahead of schedule, to achieve an NPL ratio of 6.5 per cent from 63 per cent, and to achieve capital ratios more than 20 per cent of total capital was our greatest achievement. It was not the result of a single person's conduct. To get to where we are now, it took a combination of actions, decisions, and hard effort from all our bank colleagues, including those behind the scenes.
The listing of the Bank of Cyprus' shares on the London Stock Exchange was, in my opinion, the pinnacle of all the work we performed in 2013. It was that one moment when everything came together, knowing that we had paid our ELA funding in full a few days before, that our stock price was performing well, and that we had managed to list the bank's shares on one of the world's most prestigious stock exchanges, which was a stamp of approval that we had turned the corner from recovery to growth and prosperity. For me, that moment summed up all we had been through thus far, laying the way for the future.
We have recovered and moved on from the crisis by putting our clients' interests first, providing excellent service, becoming digital, and turning the page towards growth and prosperity for both the bank and the Cypriot economy."
Finance plays a critical role for society at large, serving individuals, families, businesses, governments, and civic institutions. What indispensable functions does the financial sector perform, and how does it operate to provide these functions for society in a stable, sustainable way?
"Bank of Cyprus is a 42 per cent market share bank. We are Cyprus' largest financial institution, providing a full range of banking services and being the market leader in life insurance; our importance to the economy and society is self-evident. BOC is part of the furniture. It is, in my opinion, a part of the establishment. We grew alongside the economy, suffered through the difficult times, and look forward to growing again, especially now that the economy is on the mend following the pandemic.
We believe that we can serve as catalysts for the island's growth and prosperity, assisting both the government and the business sector. We have always been there as an institution for the country, businesses, organisations, and, more importantly, private individuals, and we will continue to do so in the future.
On a micro level, our vision is to become everyone's go-to financial institution. We want to be the application that everyone uses for online banking transactions, the utility provider in the sense of financial services – the go-to entity in every aspect of everyone's lives when it comes to banking, insurance, and life decisions that have financial implications such as buying a house, sending your children to university, and so on. We aim to be there for our clients at all stages of their lives, guiding them and assisting them in making the best decisions possible. More so now than in the past, when banks were mostly facilitators and administrators; we aim to break free from that by leveraging digital technology, which we have heavily invested in over the last five years and are continuing to do so visibly.
We strive to provide our customers with the greatest advice and well-designed, user-friendly products, as well as to be available when they need to speak with banking or insurance professionals."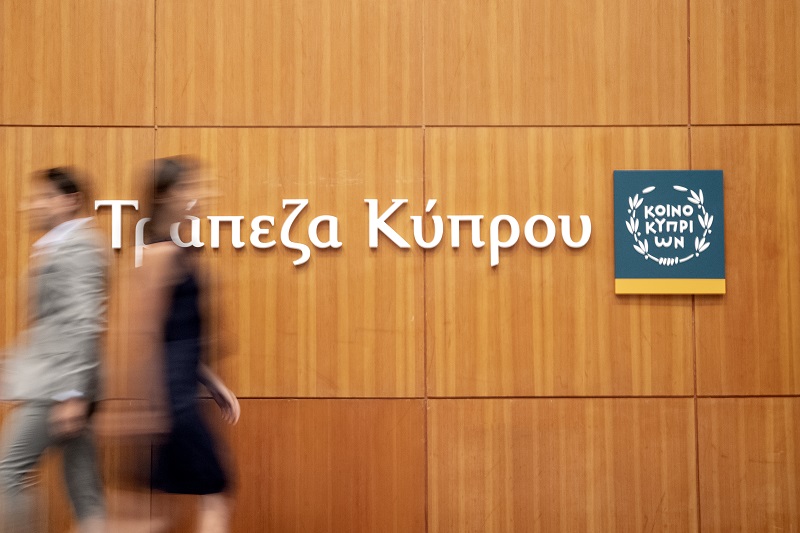 In May 2022, Bank of Cyprus Group announced a net profit of €21 million for the first quarter of 2022, compared to net profit of €8 million in the first quarter of 2021. At the same time, it announced a record €618 million of new loans and further reduction of non-performing exposures (NPE), marking the third consecutive quarter of accelerating loan growth. What are your predictions for the bank's Q2 outlook, and does the bank remain on track to achieve the target NPE ratio of 5 per cent by the end of 2022?
"At this time, it would be inappropriate to comment on specific data for Q2. However, despite the current geopolitical concerns, the results released previously for Q1 were very solid. Bank of Cyprus posted after-tax €21 mln profits for the first quarter of 2022, compared to a net profit of €8 mln a year ago. We announced a record €618 mln in new loans and further reduction of non-performing exposures (NPE), marking the third consecutive quarter of accelerating loan growth. The bank balance sheet normalisation continued in Q1 with a further €100 mln of organic NPE reduction, reducing the NPE ratio to 6.5 per cent, pro forma for NPE sales.
As a result, the bank remains on track to achieve the target NPE ratio of 5 per cent by the end of 2022 and less than 3 per cent by 2025. We also announced a 2 per cent increase in its performing loan portfolio.
New lending reached higher levels than the equivalent period pre-pandemic, whilst maintaining strict lending criteria. As of 31 March 2022, the bank's Total Capital ratio was 20.3 per cent, and its CET1 ratio was 15.2 per cent, on a transitional and pro forma basis. Its liquidity position also remained strong, and it continued to operate with over €6 bln surplus liquidity and a liquidity coverage ratio (LCR) of 296 per cent. Deposits on the balance sheet increased by 1 per cent in the quarter to €17.7 bln.
Bank of Cyprus has a clear focus on creating shareholder value and providing the foundations for a return to dividend distributions. Our plan for the future is clear. We have a dynamic strategy in place, leveraging our strong customer base and customer trust, market leadership position, and developing digital knowledge and infrastructure. The bank's forecasts consider worse macroeconomic forecasts, lower GDP growth, higher risk-to-forecast costs, reduced new loans and similar direct and indirect effects of the war in Ukraine. The expected rise in interest rates by the ECB outweighs the negatives of the war.
The group generated a total income of €146 mln and a positive operating result of €50 mln. Despite inflationary pressures, we kept our total operating expenses broadly flat in the quarter at €86 mln, reflecting our ongoing efforts to contain costs. The quarterly cost of risk increased modestly to 44 bps in the quarter, reflecting the update in the macroeconomic outlook but remaining well within the group's normalised target range. We delivered a resilient profit after tax and before non-recurring items of €27 mln, with a corresponding return on tangible equity of 6.7 per cent."
Do you think the trend of Central Banks raising interest rates is a good thing, and how will this affect people in general?
"The tendency of interest rate increases by the Central Banks, is very positive mainly because the bank has large liquidity reserves which are deposited with the European Central Bank and today we pay 0.5 per cent. Any change in the ECB interest rates will immediately bring better income for the Bank of Cyprus. For the €9.3 bln currently deposited with the ECB and paying 0.5 per cent, we will either not have this loss or start to have income as interest rates rise."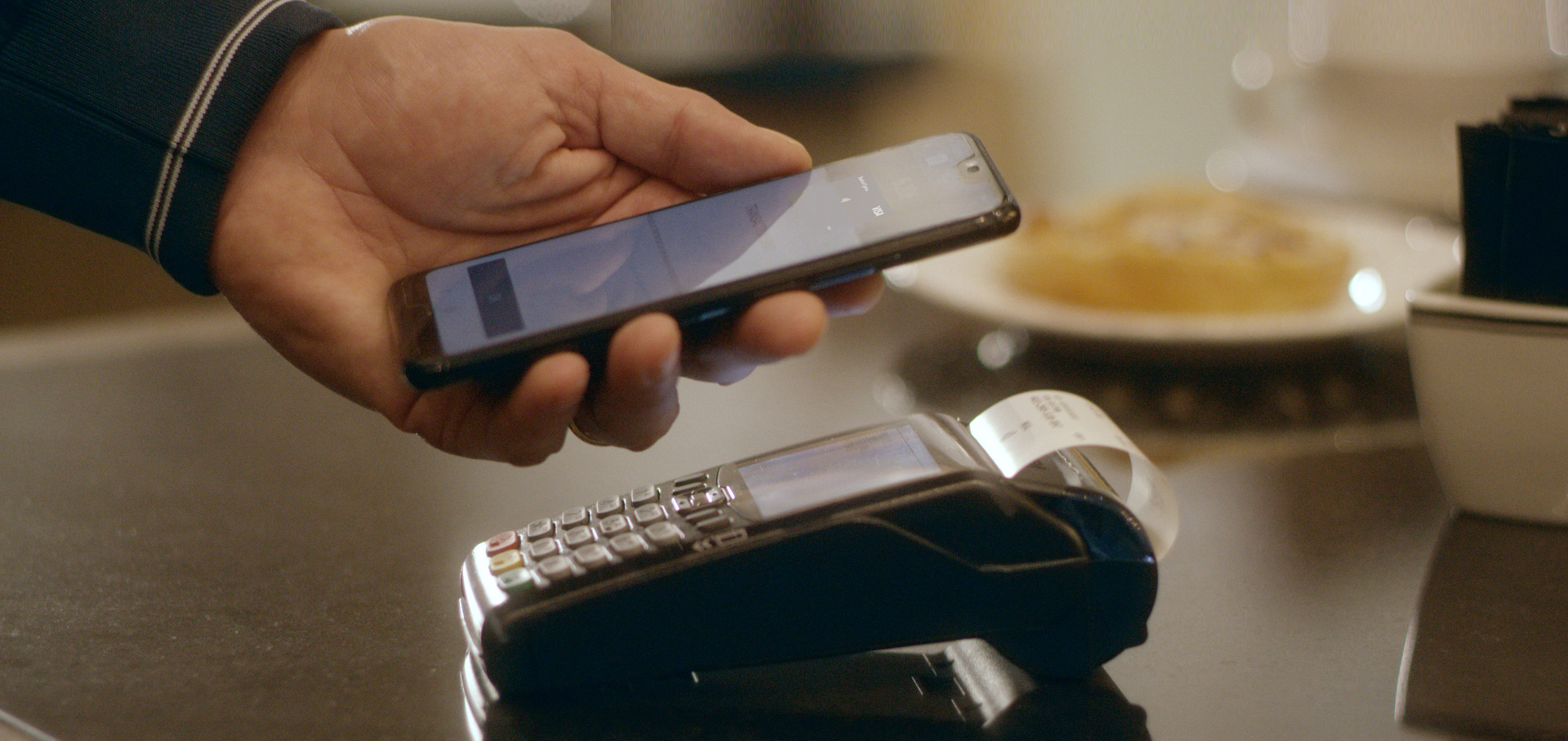 The growth of digital banking has reduced the cost of doing business tremendously. Is the bank's decision to close more branches and reduce staff due to clients' increased reliance on digital banking?
"Any bank that wants to stay afloat in today's environment must invest in digital and make its services available online. It's a one-way street. All of this was accelerated by the pandemic, which forced everyone to do nearly everything online from the comfort of their own homes. As a result, we had no choice but to invest in digital banking as an institution.
Bank of Cyprus was a huge success in this area. The BOC digital application now has 383,000 active digital subscribers, and that figure is growing. We have grown by 3 per cent in the year to date, and we are excited to do more to encourage clients to use digital banking and to provide a faster and better experience when utilising our services online.
Unfortunately, investing in digital technology and allowing our customers to become more independent and self-sufficient necessitates fewer bricks and mortar, fewer branches, and fewer people, and we will be closing an additional ten branches by the end of June 2022, as mentioned in the media recently. This does not rule out the possibility of having branches all around the island. The demand for digital use has increased; this simply means that our branches are more strategically situated in major hubs, allowing us to serve clients in a broader range of services rather than just the most basic requirements.
Because the elderly and the most vulnerable members of society were reluctant to leave their homes during the pandemic, they grew more reliant on alternative channels for their everyday requirements, one of which was banking through digital applications. We have seen an increase in the use of the digital app by the older generation, as well as a significant increase in the use of ATMs and the new cash-back feature introduced by Bank of Cyprus, which is another free tool that allows individuals to withdraw cash from participating retail stores and supermarkets, allowing cash to flow into the economy without having to visit a specific branch. Bank of Cyprus is constantly working to introduce new services that will make life easier for individuals who are less digitally inclined; however, we will never stop serving them, whether over the phone through our call centre or through other non-physical methods."
As part of your commitment to Sustainability, Bank of Cyprus aims to establish itself as a stronger, investable, and future-fit institution for all our stakeholders. How is the bank further strengthening its approach to social and environmental issues, to maximise positive impact?
"In February of this year, we took a bold move by announcing ESG targets. We have publicly stated that we will achieve carbon neutrality by 2030 and net zero emissions by 2050, which is a big undertaking. We are currently putting in place all the required procedures to bring us there. We also want to improve our green asset ratio, and we want to increase the number of women who work at our institution on more ESG metrics. These are the three most important KPIs we've identified, and the entire team is working to put them in place.
Apart from that, CSR has always been ingrained in the bank's DNA, and anyone who asks will tell you about the Bank of Cyprus oncology centre, the anti-cancer society, the cultural foundation, and a slew of other initiatives that add value to society across the board, including healthcare, education, and culture. We are enthusiastic supporters and sponsors of such programmes, but we must do more. Our roots are in CSR, and we must also consider climate change in this equation. We have a clear action plan in place to get us from where we are now to where we want to be, which includes green products, green financing, investing in green assets, and becoming greener as a bank, starting with our own carbon footprint, and working our way down to our clients.
As previously stated, we have a 42 per cent loan market share and can be the catalyst for the entire country to become greener by providing this financing and incorporating green incentives into our products and lending. By doing so, we can incentivise the entire economy to become greener through pricing and other currently available means. More new banking concepts will be implemented soon."
What are Bank of Cyprus' core company values that help shape your culture and inspire your employees?
"Every member of our staff has been imbued with our core values. Integrity, reliability, collaboration, professionalism, and innovation are among them. When it comes to dealing with customers, being honest, ethical, and fair is critical; keeping your word is another important trait that fosters customer trust; and improving ourselves as individuals by expanding our knowledge and skills, as well as finding ways to move forward through innovation and improvement, all contribute to the development of long-term and lifelong relationships."
How do you see the future of banking in Cyprus?
"Banking has evolved, and it is now entering a new era of digital innovation. Despite the pandemic and current geopolitical challenges, banking is in a transformational mode of digital enablement, managing the hybrid relationship with customers digitally for their transactions, personal advice for selling products, and all the major decisions clients must make. We are still transitioning from the bricks and mortar stage to this hybrid model, and the journey is inevitable.
I anticipate that many changes will occur, not just in the banking industry, but also in start-ups and the broader market. We must be aware of what is going on around us and attempt to handle the things that are under our control, as well as cope with the new developments that are occurring, to maintain our position. I am a very optimistic person who believes in working hard to find solutions and achieve positive results. This is the driving force behind my desire to do more, to motivate those around me, and to work together to achieve success."