For the hundreds of attendees who attended, on June 28, Nicosia's Epic Street Fest – the largest open-air party that has become an annual staple of the season – it was a truly unforgettable evening.
With record-high attendance, Epic's awesome summer event delivered a truly unforgettable experience, complete with well-known DJs keeping the beat with their music, a range of delicious street food, and legendary, thirst-quenching cocktails.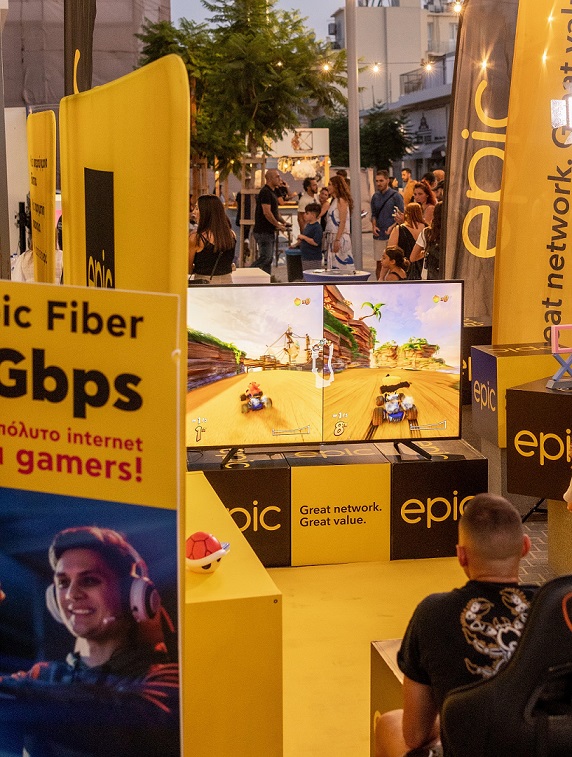 Meanwhile, with the Street Fest being well-known for its surprises, this year was no exception, with Epic taking their Gaming Show on the road, giving all enthusiasts the opportunity not only to play but also to compete with Epic's gaming expert for a chance to win a PlayStation 5. Gamers also learned more about the capabilities of Epic Fiber and how to take their play to the next level, with speeds of up to 1 Gbps.
As in prior editions, this year's Epic Street Fest had a charitable dimension, with all proceeds from rentals of food and beverage kiosks being donated to the Nicosia Municipality Multifunctional Foundation.
Ultimately, this year's Epic Street Fest more than lived up to its name, as the city's hottest event, with bigger-than-ever crowds and engagement. The company expresses its thanks to all the partygoers who turned up and, once again, made the event the most epic fiesta of the year!