Prominent advertising agency TELIA & PAVLA BBDO marked four decades of success in style, throwing a spectacular party at its festively lit offices at 62 Pericleous Street.
Celebrating 40 years of endless creativity in advertising – better yet, in the words of the invitation: 40 "magical, glamorous, bold, true, creative, special, wonderful, crazy, bright, challenging, fantastic, unforgettable, unsurpassed, impressive, precious, amazing, extraordinary, award-winning years, packed with moments that made history", the gathering drew prominent members of the island's business and media spheres, as well as the agency's partners, for a joyous evening full of surprises.
Guests were welcomed as they entered the venue, to discover a sumptuously-decorated room awaiting them. There, each had the chance to record on camera their personal wishes for TELIA & PAVLA BBDO's four-decade anniversary, with a recurring emphasis on – what else? – anticipating the agency's centenary!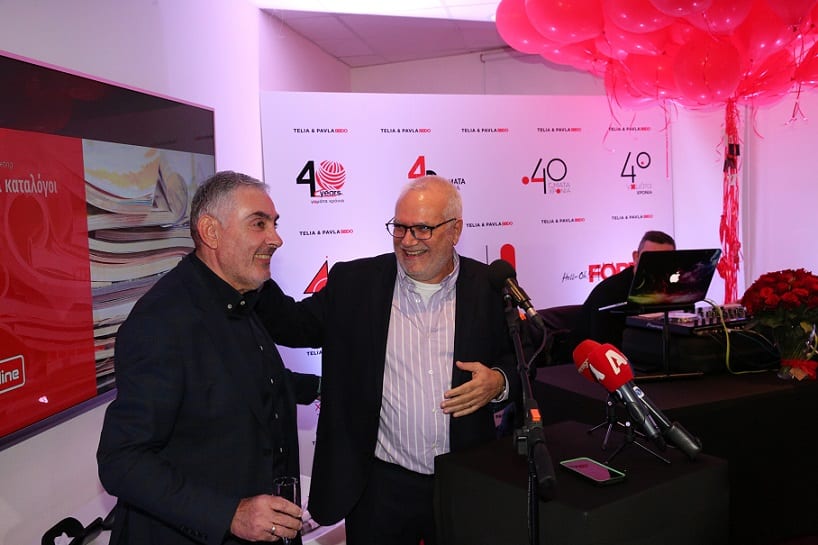 TELIA & PAVLA BBDO founder and CEO Stelios Anastasiades kicked off the party by welcoming guests in a brief address, referencing the magical world of advertising and its challenges, and how a 40-year journey had culminated in today's success – success that was continuing, full of awards and distinctions.
"Thank you all for joining us on this special celebration; 40 long years, a journey that has taken us to the top of advertising and also to this extraordinary place, here where culture, passion and creativity are cultivated and evolve," he said.
"We are truly proud of the reputation we have fostered in the creative advertising space throughout this 40-year journey," he continued, "and also of the fact that we have managed, for each of its decades, to be the most awarded advertising agency in Cyprus.
"We know this is not something we have achieved on our own, as it takes a lot of trust on the part of our clients to do things that have never been done before. It is thanks to this trust that we were able to create the magic for brands that stand out, that attract attention, that win awards and emerge as market leaders," observed the agency's chief, raising a glass to attendees, and inviting them to drink to the next 40 years.
"You are the reason we are still here and the best at what we do – and for that we are in your debt," he said.
Expressing his thanks to Anastasiades, TELIA & PAVLA BBDO Deputy Managing Director and Head of New Business Development Athos Kyriacou, in his own address, lauded him as "the man inspired to create TELIA & PAVLA 40 years ago, in 1982". He also expressed his appreciation to those gathered, saying: "thank you for your continued support in this unstoppable creative journey that has successfully continued for four decades".
Kyriacou also praised TELIA & PAVLA BBDO's "talented people, who, throughout this long journey, continue to dream, travel, run, race, strive, care, passion, seek, struggle, envision and persevere, discovering and daring to take the next big step, full of light and colours".
The agency will continue to leave its mark on the magical world of advertising and communication, he pledged, closing by quoting French philosopher Albert Camus that: "to create is to live twice".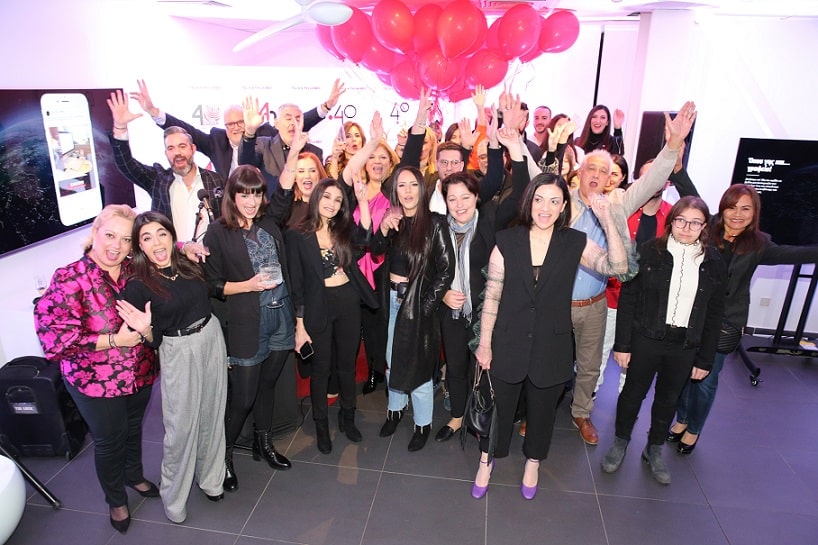 Thereafter, the evening's revels were marked by music drawn from each of the agency's four successful decades, with dance groups performing to the DJ's selections, marking the passage from one decade to the next, and guests joining in.
The champagne flowed freely, together with toasts to exchange wishes, and a show-stopping cake to accompany the heartfelt "Happy Birthday" sung by all the executives of the company, as well as the guests – in whose number were partners from the first years of TELIA & PAVLA BBDO's operation, who told the most memorable stories of the agency's accomplishments, from past to present.
Ultimately, it was a 40th anniversary celebration party that will be talked about for many more years; while looking ahead to mark the next milestones with anticipation.