Marina Emphietzi is an accomplished artist whose work has been subject to more than 40 solo and group exhibitions across the globe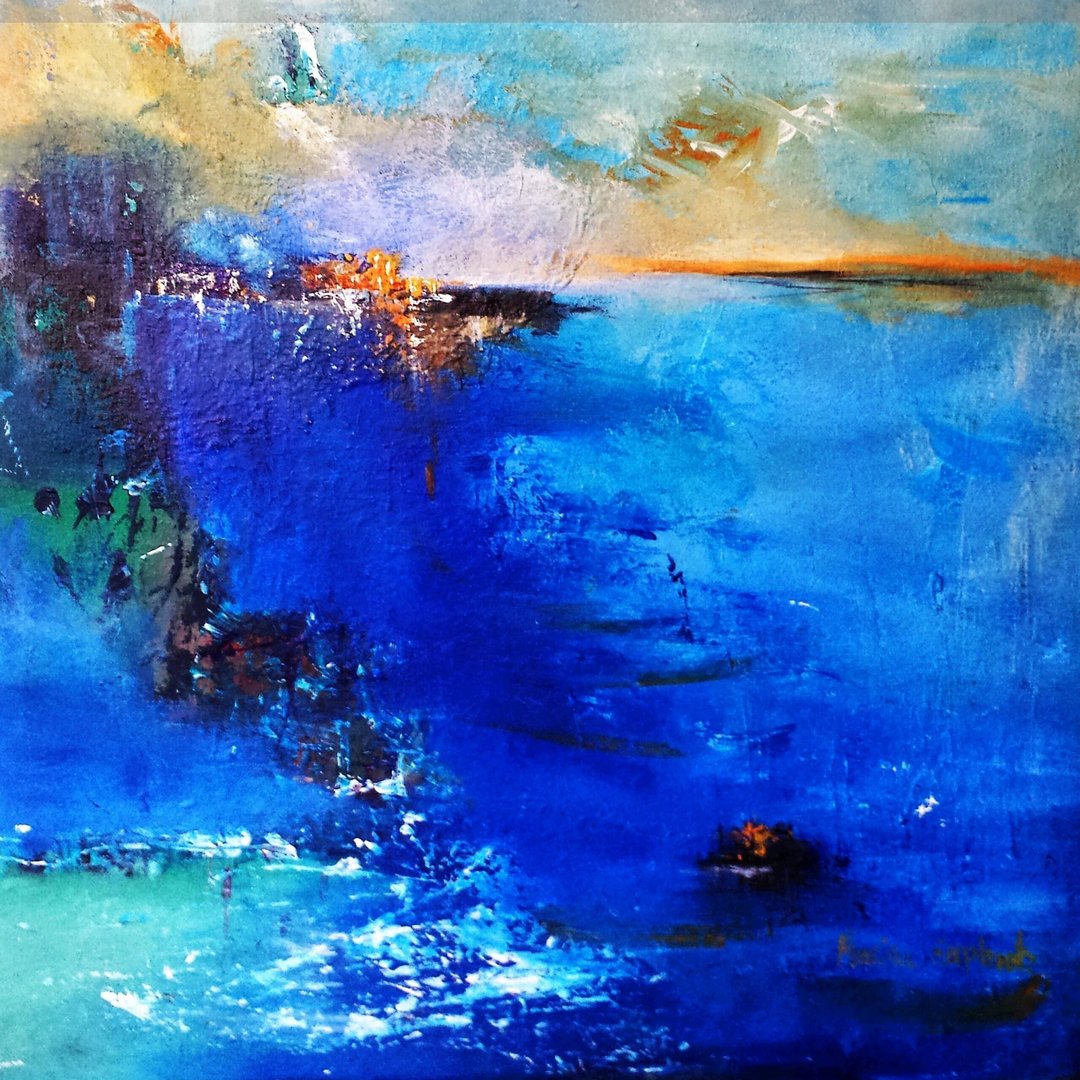 Marina, how do you channel life experiences to create visual representations of conversations and feelings?
"My work explores issues of time, life, and memory. I create paintings with a vivid colour palette, many textures, robust energy, and a playful style mostly inspired by the sea and the marine environment. They bring to surface lost memories of being near water, the sound of rumbling waves, the feeling of a warm breeze across skin. A metaphor of the transient human experience, my artworks suggest we flow through life, ever-changing and free.
"I lost my home in the trauma of the war in 1974. The ocean and its waters, full of life and possibility, are a part of my most joyful memories. They are the source of inspiration for my work, and why my pieces have the power to evoke feelings of nostalgia and freedom. My strong bond with the sea and coastline has encouraged my inner artist to draw seamless seascape paintings and abstract landscapes."
Infused in time and space: How does your work act as a reminder of what has happened in the past?
"As a visual artist, I mostly get my inspiration from the marine environment, particularly the water, with which I have a close relationship. The loss of my home in Famagusta has had a significant impact on me and my family (one can relate to what is currently happening to the Ukrainians and other people on this planet), but rather than producing works of art that depict distress, like Picasso's Guernica, where you can see the pain and suffering in that, I try to bring happiness out of the distress through the warmth of vibrant colours, characteristics of Expressionism which are vivid and intense dramatic and emotive subjects."
Your work has been described as "a reflection and celebration of life in a symbolic manner." Take us through your working process and the challenges you encounter along the way.
"The description, reflection, and celebration of life is a symbolic interpretation of turning sad memories to happy. My personal challenge is to create scenes that convey a personal feeling, presenting the world solely from a subjective perspective, distorting it for emotional effect with the aim to evoke moods, as was the trait in Expressionism.
"For instance, when I paint seashores, I want to capture the sensation of having been there when I was a child, where I can still feel my toes strolling on the soft sand and where occasionally the breeze may brush my face as I walk against it. My aesthetic and compositions depict the natural shapes of the outside world in an expressionistic, semi-abstract manner."
What medium do you use for painting, and why?
"I paint in a variety of mixed media, including acrylics, oils, and inks, but I love oils for their incredible lifelike warm colours and the fact that they dry slowly, which gives me the freedom to experiment and produce works with a variety of textures, layers, and strong tonal differences.
"I attempt to continually stretch my creative abilities by experimenting with different topics and methods to produce fresh results. I prefer to work in oils largely because of its great lifelike warm tones."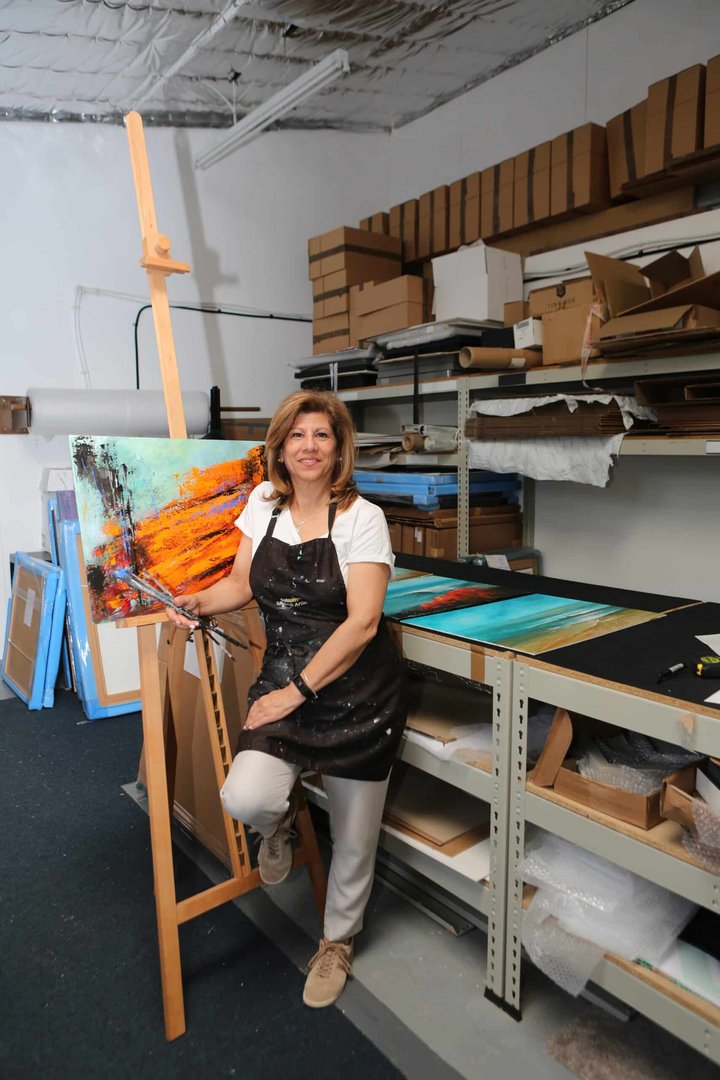 Tell us a little bit about yourself, and your journey to the UK.
"My story begins in Famagusta with the sound of pounding waves and the warm sensation of sand beneath bare feet. I spent most of my early years near the shore in the beautiful coastal home my family built when I was a child. I first learned about the ocean's boundless freedom here.
"I have always been fascinated by the colours, shapes, and designs of expressionist art and its capacity to be both calming and energetic. My passion in art began at a young age. I had a natural talent for drawing, and although I pursued a successful career in hotel administration and marketing before finally realising my lifelong dream, studying art was always something I wanted to do.
"I have lived all around the world as a traveller. My current work is influenced by the manmade beaches of Dubai, the bustling markets of Ethiopia, Cyprus, and most recently, the overcast skies of London, United Kingdom. Unlike previous places I have lived, the UK provides myself and other visual artists with excellent prospects."
What is your personal mantra or motto that inspires you to be your best self?
"I use a variety of techniques to produce the greatest artwork. Positive thinking promotes inner tranquilly. I take pleasure in conserving traditions, fostering human emotions, and establishing connections with people via art. Finding fresh, motivating ways to promote coexistence is crucial to me."