The tech industry in Cyprus is booming, with many passionate individuals working hard to make it thrive.
In this context, the new season of workshops from TechIsland is due to start. The workshops are kicking off with a special event for tech companies looking to relocate employees to Cyprus.
TechIsland is a non-profit organisation with the vision of transforming Cyprus into the tech island of Europe.
On January 31 TechIsland is organising the workshop "Relocation to Cyprus AMA session" in partnership with Consulco, an independent trust services and investment management group based in Cyprus.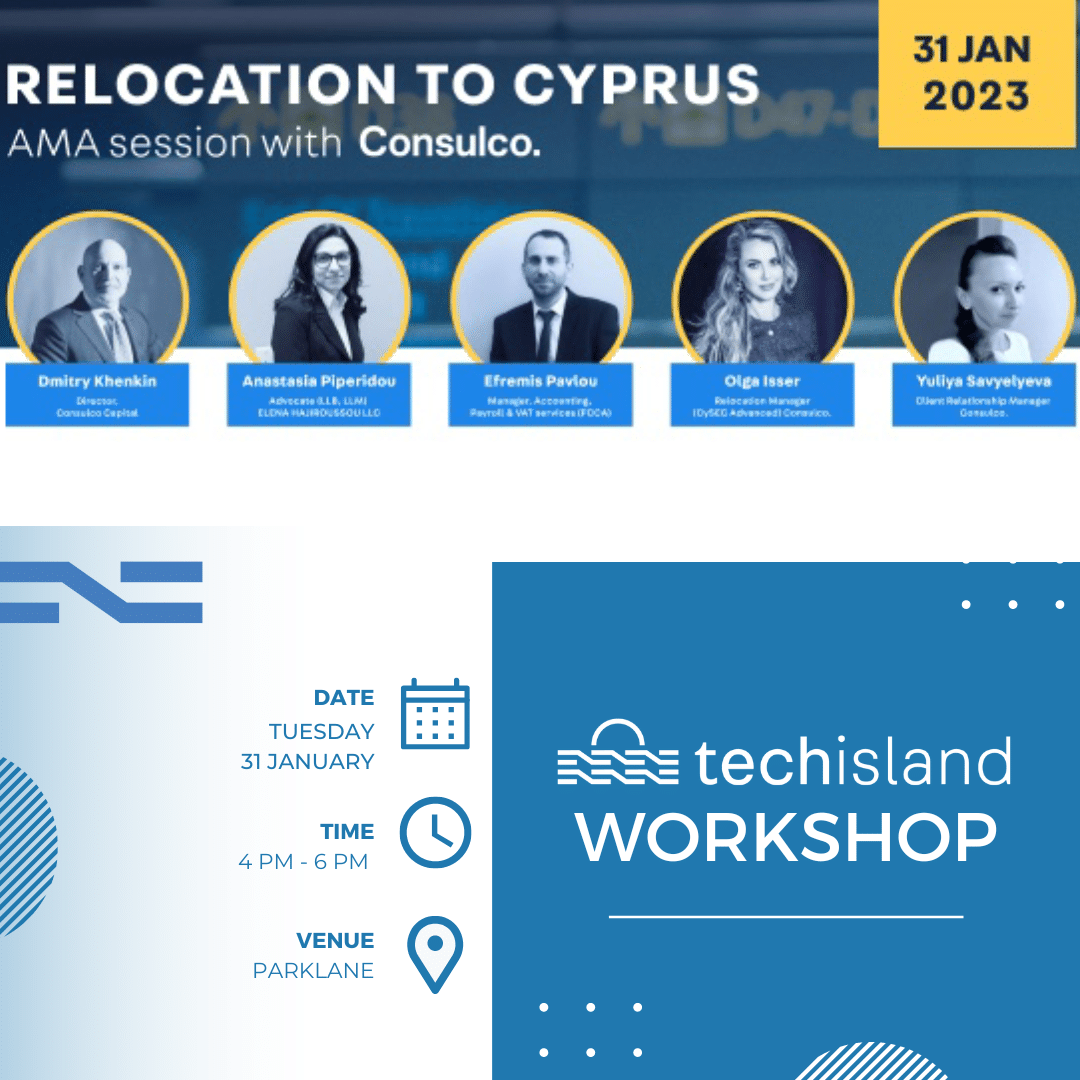 The event will take place from 16:00-18:00 at the Parklane Hotel in Limassol.
Learn more and register here.