The island can form a dramatic backdrop for photoshoots NIKI CHARALAMBOUS is told by a fashion photographer now living in Cyprus
Slovakian fashion photographer Katarina Culenova has been enchanted by the beauty of Cyprus since she took her first shot of the island. Her affinity with its history, natural beauty and, most importantly, its people encouraged her to establish more permanent roots in Cyprus, where she plans to promote her perspective on fashion art with the island as a backdrop.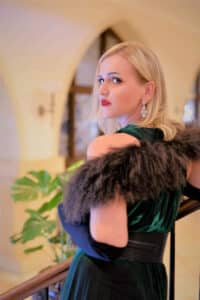 "Cyprus has so much natural beauty that every fashion photographer is spoilt for choice when it comes to choosing a location for a shoot," Culenova said. "It's picture-perfect, and it recently inspired me to create a photo shoot with various types of models wearing extravagant and colourful dresses."
Culenova is an award-winning photographer whose topics range from fashion and portraiture to commercial, architecture and street photography. Prior to relocating to Cyprus, she worked in human rights and criminal law in her hometown of Bratislava, Slovakia.
Born in 1979 in former Czechoslovakia during the height of communism, Culenova recalls having a very easy-going childhood. However, the country's limitations made life extremely difficult, especially when it came to choosing her own clothes due to a lack of choice and availability. "I started making my own clothes, including those for my dolls, so I guess my passion for fashion began then."
She also enjoyed painting and drawing and took additional workshops to develop her skills. "However, my passion for photography began at a young age, and I recall carrying a camera with me wherever I went."
Culenova chose to study law, and after graduation worked at a firm specialising in human rights and criminal law. "This allowed me to travel across Europe," she told the Cyprus Mail. "In retrospect, if I had stayed in Slovakia, I would have probably continued my legal career, but I have no regrets with how things have turned out."
Although Culenova continues to use her legal knowledge in the real estate industry, where she works full-time in Cyprus, her passion for fashion photography, combined with her love of the island, motivates her in her pursuit of the perfect image.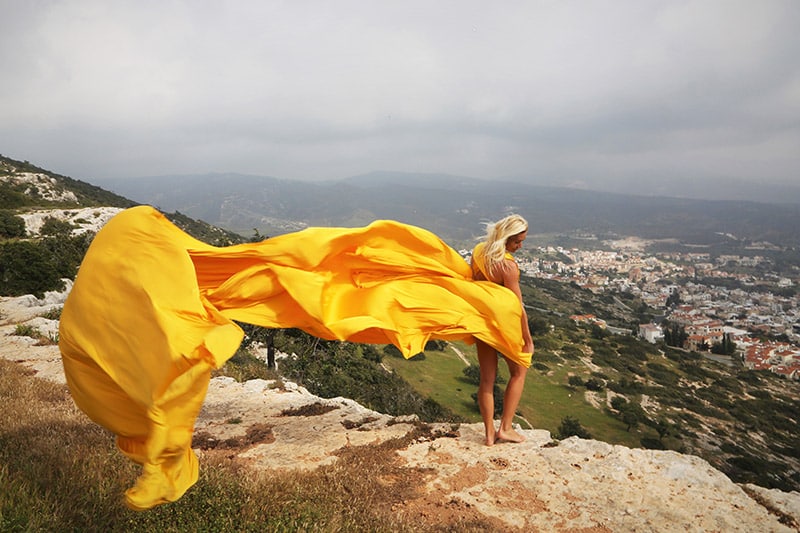 She initially visited Cyprus in 2007 as part of a trip around Europe to strengthen her English and Russian language skills. "When I first arrived in Cyprus, I was blown away by the island's natural beauty and what it has to offer. As a nature lover, I was immediately drawn to the Mediterranean lifestyle and its breath-taking scenery."
The island's sunlight also inspired her, which she describes as "an added bonus for any photographer." She continued to attend many online photography courses while investing in professional equipment such as portrait lenses.
"Portrait photography or portraiture aims to capture the personality of a person or group of people through the use of effective lighting, backdrops, and poses," Culenova explained. "I knew from the start that portrait and fashion photography would be my primary focus. I had a clear vision of the end result and how I would make my models and clients feel more attractive, stylish and beautiful."
She decided to concentrate on fashion photography because she enjoyed this aspect of the business. "Fashion photography and fashion portraits are an excellent way to create a total makeover for the model or client, resulting in significant changes in the final appearance. Clients acquire new confidence and often feel like goddesses. It instantly boosts their self-esteem and knowing that I helped someone else feel better about themselves is the ultimate satisfaction for me," she said.
Four of her photographs were chosen to be exhibited for the Cyprus Photographic Society Competition in 2013, and she was awarded first prize in the Architecture and Street Photography categories. She has also received several online awards from the SPPI (Society of Professional Photographers International) for her outstanding portraits.
When asked about her future plans, Culenova says she is currently focusing all of her efforts on documentary portraits, which she aims to publish in a book. To begin, she would like to photograph all of the different nationalities that live in Cyprus, particularly the migrants, accentuating their natural beauty and various traditional clothing in an effective way. "I am fascinated by all the beautiful costumes and colours that are used in so many different cultures, which we are very fortunate to witness here in Cyprus," she said.
Through her work, Culenova also hopes to promote Cypriot traditions and lifestyles, both in their natural environment and through their traditional clothing. She has lived in Cyprus for more than ten years and is fascinated by the island's rich history and culture. However, she truly believes portraits capture the essence of the island. "When you photograph a face, you capture the soul behind it."