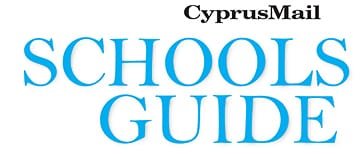 School Guide
Private schooling began in Cyprus in 1646! There has been a lot of change since then with an increased number of options over recent years
WHY do parents choose private education? In a study published by the Friedman Foundation in the US a few years ago results showed that only about 10 per cent of parents choose a private school because of higher 'testscores'.
CHOOSING a school is one of the most important decisions a parent has to make. It is a very individual process; it is all about choosing the right school for your child.
THE Cypriot high school leaving certificate (Apolytirion) is gaining popularity as more students use it to gain entry to universities outside Cyprus and for employment at home
THE number of private secondary schools has increased by 50 per cent since the year 2000, reflecting the growth in demand for private education in Cyprus.
GOING to a private school, in the 1960s when I was a kid, was very unusual. There were probably three or four fee-charging schools in all of Cyprus.