Nicosia residents have been flocking to Eleftheria square after it was partially opened for the public on New Year's Day following years of delays.
Hearing that the moat section of the project was opened, residents have converged downtown to have a look at the minimalist edifice designed by the late Zaha Hadid.
Opening the section at the base of the old town's medieval walls was decided after the completion of a car park located under Omirou Avenue, a main thoroughfare skirting the project.
The parking lot can accommodate 147 cars and will be free of charge for a month.
The upper or bridge section of the square has been open to the public since December 2018.
Nicosia mayor Constantinos Yiorkadjis said the authorities decided to also give people access to pedestrians and cyclists to part of the square in the moat.
Speaking on Sunday during a visit at the square on his bicycle, the mayor highlighted the importance of the Omirou Avenue project.
"I think we forget and somewhat downgrade the innovative project of creating a parking lot under an existing thoroughfare," he said.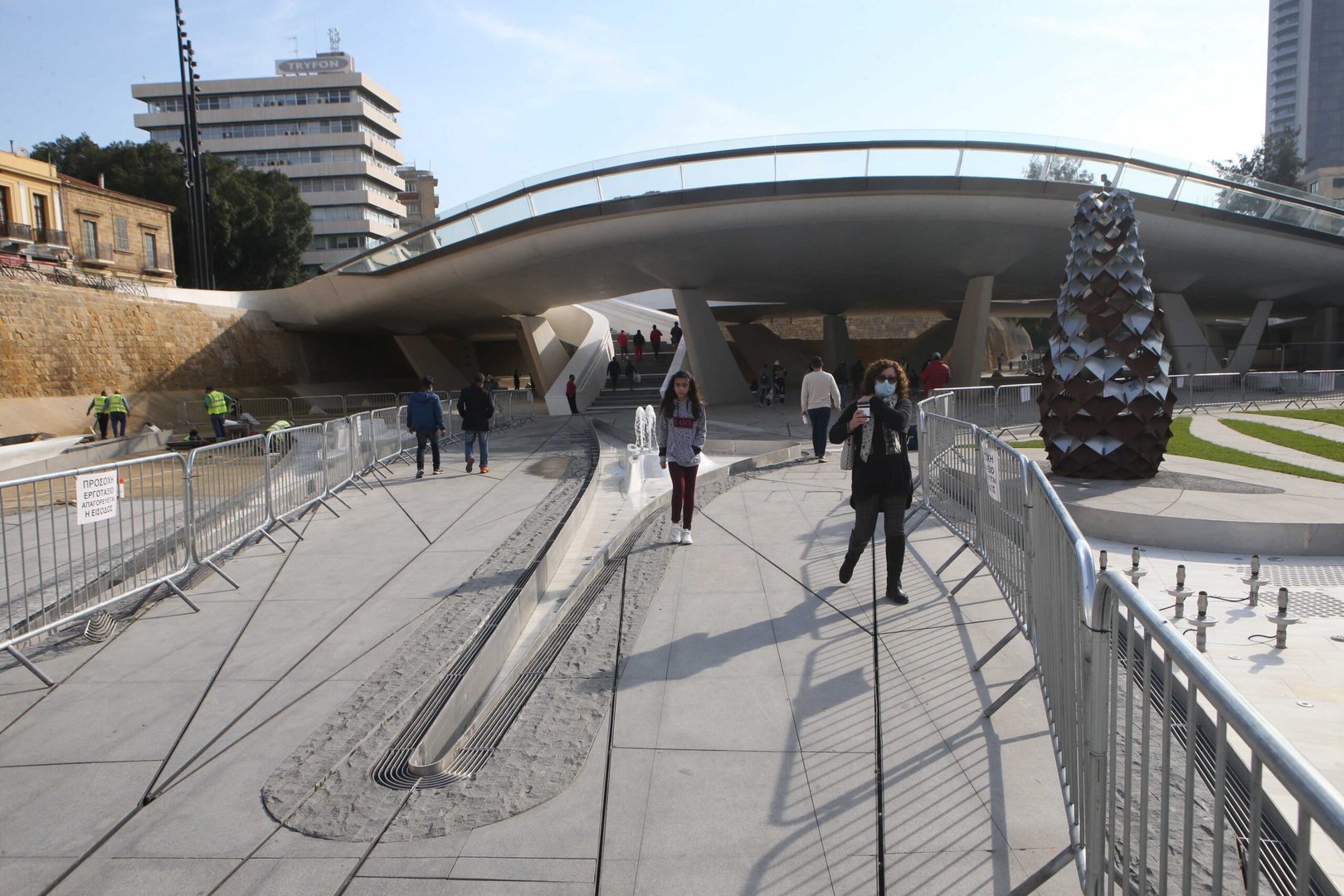 Yiorkadjis said visitors will also see that the entire project was almost finished, with some finishing touches needed for the operation of the outdoor water fountains and lighting.
"I invite everybody to buy bicycles and start cycling," he said.
There is one section, however, where cyclists must alight and push their bicycles.
Of the lengthy delays, the mayor said it was a matter discussed many times in the past.
"It is our administration that provided solutions for the project to finish," he said.
The project was originally supposed to be finished in 2013.
The project received mixed reactions from those visiting, but if nothing else, Nicosia residents succeeded in rendering two roads off limits to cars because of it, after putting pressure on the municipality to keep the bridge and Costakis Pantelides Street closed to vehicles.