In a pillar of the Establishment, THEO PANAYIDES finds a well-spoken former minister who puts his faith in rational politics and compromise
Marios Eliades reaches back casually – I've asked him to name a few of the thinkers calling for a post-individualistic society – to a pile of books behind him. "I have three I could mention right here," he says, taking each book in turn and reciting the title. "The first is Roger Martin, When More Is Not Better." He peels off another book: "Head Hand Heart: The Struggle for Dignity and Status in the 21st Century, by David Goodhart. And the third one, The Tyranny of Merit: What's Become of the Common Good?, Michael Sandel."
What's unusual here aren't the books per se, but the context in which he's unearthed them. After all, we're not in some book-lined study or college library; we're in a law office, and Marios isn't some tweedy academic but a highly experienced lawyer. His business card calls him a 'legal consultant' while the address plate downstairs, in a ritzy part of central Nicosia, reads 'Eliades & Partners, Advocates – Tax & Business Consultants'. Most of his clients, I assume, are successful businessmen who believe – unlike Roger Martin – that more, almost certainly, is better.
Even if they weren't, it'd be unusual to find books (as opposed to textbooks and case reports) in a lawyer's office – but Marios shrugs amiably: "I'm a bookworm. Every week, one or more books arrive at the office which I've ordered online". He reads at home in the early mornings (he's an early riser, bounding out of bed around 5am) and also likes to read here at the office, for a couple of hours in the evenings after everyone else has gone home; he's not averse to fiction (Kazantzakis was a major influence in his youth) but these days it's mostly socio-politics, and ideas in general. He also reads the print edition of the FT every day, and subscribes to a number of magazines; the table between us heaves with past issues of Prospect and The Economist. I glance at a recent cover story: 'The World's Top 50 Thinkers for the Covid-19 Age'.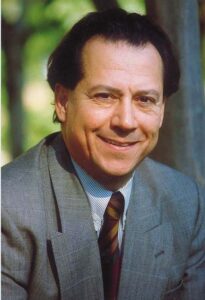 He's 76 now, semi-retired but still active, his thoughtful, rather baggy face set off by a snazzy pair of crimson-rimmed glasses. He speaks slowly and beautifully, in high-flown Greek that never falters. Asked if he has any regrets, he muses that "I'd like to have contributed more to public life" – yet, by any measure, he's contributed far more than most people. The law career is only part of it; he's also chaired semi-governmental institutions like the Cyprus Broadcasting Corporation and the Cyprus Petroleum Refinery Company, and was also Minister of Communications & Works for two years (1978-80) in the government of Spyros Kyprianou. He's a pillar of the Establishment in general, often invited to voice his opinion in TV debates and important committees. A few years ago, when President Anastasiades assembled the so-called 'negotiator's team' – a small team to accompany our negotiator in the intercommunal talks on the Cyprus problem, and brief the president accordingly – Marios was one of those selected, along with other notables like the late Alecos Markides and former government spokesman Kypros Chrysostomides.
His adult life coincides with the life of the Republic. He was 17 (and Cyprus was one year old) when he went off to study for the Bar at Grey's Inn in London; he was a lawyer in Limassol – his hometown – at the time of the invasion, only 33 when he became a minister, part of the post-independence generation that built today's Cyprus, for better and worse. "I do believe we failed, in many respects," he admits, looking around at a society that's undoubtedly grown wealthy but lacks solidarity. Look at Germany, he urges (Angela Merkel is one of his heroes), look what happened there: trade unions sat down with employers – management and labour together – and forged a common plan, which they then presented to government. You'd never find that kind of selfless consensus-building here. It's perhaps no surprise that he recently finished "an amazing book" by John Kampfner, titled Why the Germans Do it Better: Notes from a Grown-Up Country.
"I get the sense you're a very rational person," I venture, "not especially emotional. Is that accurate?"
"No," he replies shortly – but still prefers not to say very much about his personal (or emotional) life, steering the discussion back to public issues. He did get married late, in his mid-50s, to a woman who's "an incredibly good person", and has a stepson from his wife's first marriage. That's about all I glean – though he adds that marrying late in life, though a big challenge, also has advantages. By that point, "you've matured to an extent where you realise that marriage is a compromise. We all have to compromise in life, [and] I happen to believe that compromise is no bad thing. Not just in personal life, but also in public life". And we're back to Angela Merkel again.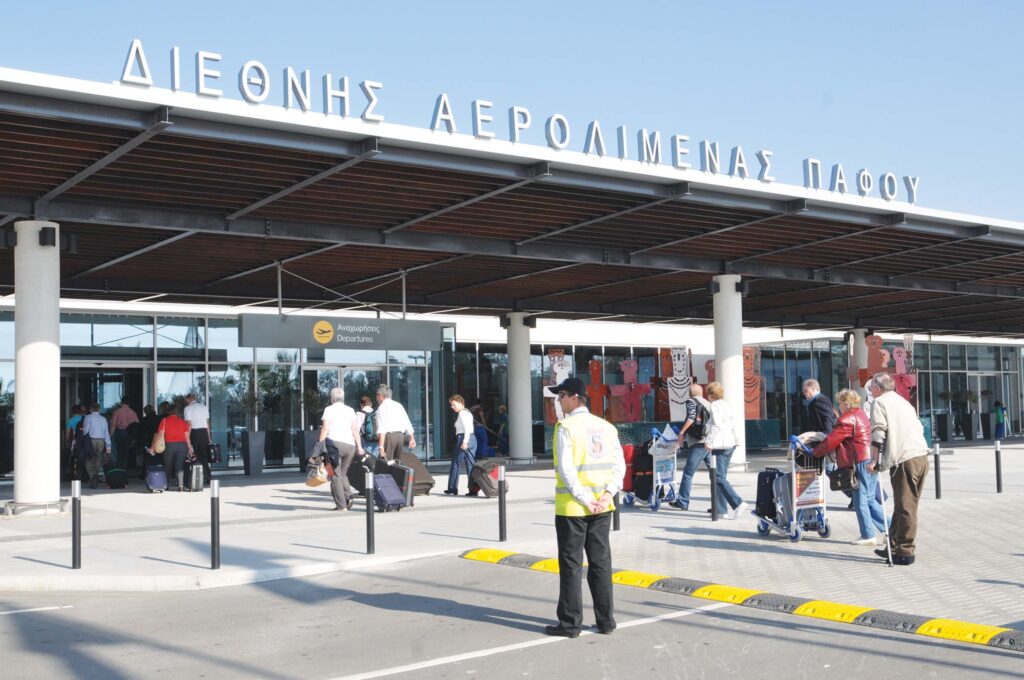 Compromise and consensus are fine words – yet there's also a more willful side to Marios Eliades, something stubborn and (yes) uncompromising. He's the middle child of three, and both his older brother (now a doctor in Limassol) and younger sister (a former Supreme Court judge) were model students – but Marios himself was a black sheep, "defiant, undisciplined", bucking against the system. Later on, he thrived as a lawyer, which of course is a very adversarial profession (albeit one where the warring parties often end up compromising). As a minister, too, he spoke his mind, unafraid to clash over principles and policies. "I often disagreed in Cabinet meetings, possibly to the point of becoming annoying," he recalls with a touch of ruefulness – and ended up being dropped by Kyprianou at the first reshuffle, "even though he'd initially considered me among the most promising [ministers]".
A story he tells illustrates his m.o. during those two years. Archbishop Makarios (who'd died just a year or so earlier, and whose legend was then at its apex) had decreed, just before his death, that a new port be built in Paphos – even though there were already two ports, in Limassol and Larnaca, and both were already under-utilised. Our current Archbishop Chrysostomos, then Bishop of Paphos, was delighted (construction of the port was a long-standing Paphian demand) – but Marios determined that the project would be a disaster, and urged that it be scrapped. The bishop refused even to meet him, citing Makarios as the ultimate authority; Marios, politely (I assume) but firmly, insisted – and finally managed to convince the prelate that a small airport, promoting Paphos as a tourist destination, would be far more useful than a port. It would've been easy just to go with the flow, he recalls with some satisfaction; instead, he persisted – and, "even now, whenever the Archbishop runs into me he says, 'You saved Paphos!'".
It's a telling story, a tale of pragmatic consensus winning out over the irrational demands of a cult of personality. Marios Eliades is an old-school socialist (or social democrat), of course, firmly allied to Edek till it broke his heart by becoming nationalistic – but he's also part of the mandarin class, a technocrat who believes in top-down intervention and going with the science. The story of the Paphos port speaks to a faith in rational politics – and his love for the collective over the individual doesn't mean he's a populist, quite the opposite (he has no time at all for Donald Trump). The 'common good' doesn't necessarily mean the will of the people, when the people are clearly misinformed or deluded.
He's an EU booster from way back (he founded a movement in the 80s urging Cyprus to apply asap, years before we actually did), and a staunch believer in the EU's brand of benign supra-national power. He has a deep faith in experts, presumably defined along the lines of the 'top 50 thinkers' in Prospect magazine. He spent five years on the board of the University of Cyprus, he tells me, and one of the projects he tried to initiate was a "school for new parents" – an institution where teachers, doctors, developmental psychologists and other experts would advise parents on how best to parent. Education is one of his passions, his firm belief being that schools shouldn't just impart knowledge but also inculcate values and build "better people", starting with the formative years. He dreams of "a peaceful revolution of the kindergartens," he says semi-whimsically; "That's where we'll lay the foundations for a new society".
Some may wonder if the state (any state) should really be in the business of building better people – who, after all, decides what counts as 'better'? – then again Marios' vision seems unobjectionable; all he really wants, he sighs, is to deter "anti-social behaviour" like greed and abuse of power. (Greed Is Dead: Politics After Individualism by John Kay and Paul Collier is another of the books he singles out.) He's very much a moderate – not a zealot – by temperament, a natural chairman who commands respect across party lines, and his call for solidarity seems genuine. When it comes to Covid, for instance, he has faith in "the science" (experts again) and happily abides by government regulations (the power of the technocratic state again) – but he's also gone beyond the call of duty, helping out beyond the usual lip-service. Back in April, when the virus was ravaging Europe, he had access through a client to a mask-making factory in China, and arranged to bring – along with the official shipment to Cyprus – a further 25,000 masks which he paid for himself and donated accordingly: 10,000 to our health ministry, 5,000 each to Italy, France and the UK. Cynics might call it a publicity stunt, but it's not like he was selling anything. It was just a nice thing to do.
There's another book on the table behind him, another of the ones he's been reading lately. The author is an LSE economist named Richard Layard – an expert, it turns out, on human happiness (the book is called Can We Be Happier? Evidence and Ethics), his fundamental thesis being the "need to go beyond a purely economic conception of life," explains Marios: "What a wonderful approach!". He himself is "quite content," he tells me later (he says the word in English, Greek having no precise equivalent for 'content') – and a big part of his contentment surely stems from this considered approach, the way he's bypassed what he calls "our obsession with GDP" (having made enough money himself, admittedly) and tried to focus on more exalted things: civic duty, social contribution, his beloved emphasis on the common good.
One last piece should perhaps be added to the puzzle: Marios' mother back in Limassol, the "spiritual lodestar" of his childhood and adolescence. His dad was a merchant – but Mum was a teacher, an "incomparably wise woman" who, crucially, had faith in her wayward middle child when it mattered most. Power corrupts, she reminded him later, just before he was sworn in as minister; beware of power, beware of success in general – but her greatest advice came years earlier, when he was still a mutinous, unsuccessful kid. A schoolteacher came to their house during his last year of high school, he recalls, with a message for his father. Don't bother sending Marios to university, advised the teacher, he's too wild for that; better just put him to work in the family business – but his mother, having overheard, said the teacher was wrong. "Marios will go and study," she insisted firmly. "And he will do well."
Is there some childhood explanation for that pile of books, after all? Does Marios Eliades crave the life of the mind over an 'obsession with GDP' – a man of letters, as opposed to a man of business – as a kind of secret tribute to his mum's unflinching support all those years ago, setting him on a path he might easily have missed otherwise? Maybe; or maybe he's just a concerned septuagenarian who likes to read, and think, and dream of what he calls "a better world". What would he say are his strengths and weaknesses? My strength is "that I consider myself 'a decent guy'," he replies, speaking the phrase in English again. "When it comes to weaknesses… Maybe I should've dared to do more? Maybe so." More? How much more could a person have done?