"We run a social community for investing, listed in Germany.
But I can tell you that in Germany, it wouldn't have been that easy to set up our operations, because you won't find a lot of legal experts in our area, and there wasn't a good understanding of our business model at the time," comments Benjamin Bilski, CEO of the online social trading and investment platform Naga, which relocated its operations to Cyprus in 2016, and now has more than 150 employees here. Naga has more than 750,000 accounts today.
 When we were looking for a place to locate our operations, Cyprus stood out as a candidate due to its advanced legal framework, and a high level of financial services expertise. Sometimes you can go to a very regulatory-friendly environment, but there is no one to work for you. There's a lot of talent in financial services in Cyprus; This was a pleasure for me, because I know how hard hiring can be. So we now have an operational headquarters in Cyprus"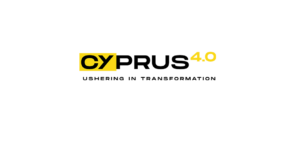 For Bilski, this is a great time to be in digital finance, with an integration of Fourth Industrial Revolution best practice, and Cyprus has helped him make it happen.
"We are living in extremely interesting times for digital products in finance. I mean, it has only been 10 years since Amazon started up, and today they have really revolutionised how people shop online. I think now is the time to do the same for how people manage their cash online."
Bilski found a well-developed culture for financial services in Cyprus.
"Yes, the legal framework is definitely for us. Cyprus was crystal clear for everyone involved, so it gave us a lot of comfort in terms of law and regulation. legally and regulatory speaking, yes, there's a high level of expertise. And, when it comes to financial auditing, when you talk to the offices of the Big Four that are on the island, they understand what we do. And this helps a lot, rather than having to explain everything."
Bilski also found the professional support he needed, including the ability to expand to global markets.
"When we relaunched in Thailand, we found people in Cyprus who were both Thai-speaking, and who had local market experience. So we are able to manage the operations there from here. We can market around the globe. We are in Latin American; we are in China.
Of course, to a certain extent, when you grow and you reach a specific size, you have to have on-site teams. And we have total ability to manage all this from Cyprus. Because of the large financial community and the forex ecosystem, you will find in Cyprus employees that have already been sourced from other countries and relocated. When we find talented potential hires, they are eager to work with us as we are very innovative for the forex and brokerage industry,  So a lot of employees that were working on other firms are excited about joining us."
Naga's operations in Cyprus are fully data driven, Bilski points out, so that customer focus based on analytics is integral to his company, and very much part of the Fourth Industrial Revolution.
"My background is completely ecommerce, and ecommerce drives me.  I started when I was about 15-years old, and at 21 I had already sold one of one of the largest fishing and outdoor equipment online stores in the German-speaking regions.
Now everything you do in the online marketplace must be advertised and measured. So everything we do in marketing and direct marketing, is hardcore analytics. And it's fully data driven, there is nothing that is based on assumption, there is no subjective thinking. We launch 6,000 campaigns, for example, and from the 6000 campaigns, the next day, we'll see who are the top performers, and we increase them while cancelling the least performing,  and then we iterate again. This is an ongoing process. This is one part of how we grow, and this is connected to clear adspend.
On the other hand, we with Naga, have built a platform that is a social community which is very transparent, and can be used as a tool for communication about investing. So we grow a lot with partners, for example, in Thailand, there is an educator who has a network of students that want to learn about trading. he creates a Naga profile, he shares news analysis, his trades on that profile, and people join Naga to follow his profile. We have 1,500 partners of this type who share their trading information with their followers.
Bilski notes that there are certain aspects of Cyprus culture that would benefit from change.
"Please understand, I chose to live in Cyprus, and have lived here for three years. I married in Cyprus and my daughter was born here.
Nonetheless, it's a bit disconnected from the rest of the world. I mean, it's kind of isolated. So you have to get out to get out, you have to really take the plane and get out there. So there is a specific ceiling that that some of the professionals hit, and they need to get out, they need to travel, they need to build a broader scope to understand the real trends and connect with people and this is what I'm find myself missing sometimes."