Aiming to bridge the gap between separating audience and artists and staging cultural events, the Rialto Theatre will operate a series of live streams in February.
In these times of uncertainty, events will take place in the presence of an audience in the rare chance that decrees allow it, or they will be screened live.
Until theatres open again, a series of events will be live-streamed directly from the theatre's stage, and available to watch for a symbolic ticket price of €5 or €10. All proceeds will be used to further expand and enrich the programme with new performances. However, any spectators who wish to virtually attend the events without making a contribution may send an email to the Theatre's electronic box office [email protected] to receive more information (code number).
And while live streaming in no way replaces traditional theatre, it does go some way to keep up contact, minimising the impact of the pandemic until the day all theatres open again.
The live events will be available to watch on the Theatre's website, where viewers can log in prior to the performance. Performances will be broadcast from the theatre's stage in real-time and will not be available afterwards.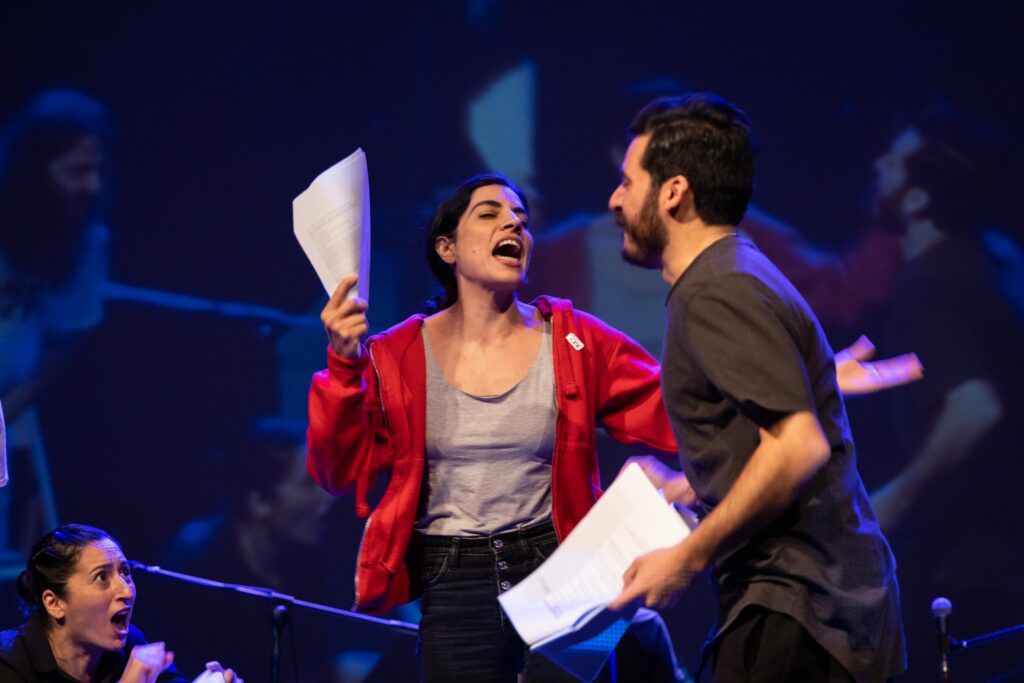 Confirmed for February's virtual events series is a play called Lambros that is part of the FlashArt@Rialto programme and will take place on Saturday 13. The play, starting at 8pm, addresses a multitude of issues such as human ignorance, isolation, the fragility of the human existence, the absence of free choices in a world where restrictions prevail, the beasts and the beauties (truth and lies) created by the human being in an attempt to find out what cannot be found out, and the abuse and violence caused when power is misused.
Another theatre event will take Rialto Theatre's stage on February 21, four one-act plays written by Cypriot playwrights, presented in the form of staged readings. The plays were developed during a five-month playwrights' workshop that took place in January-May 2020 in collaboration with Fresh Target Theatre Ensemble.
On February 26 Vakia Stavrou will perform a repertoire of beloved songs from every corner of the globe in her own magical, simple and natural way, accompanied by pianist Manolis Neofytou. Two days later, a special concert will take place inspired by the 100th anniversary of the birth of Antonis Samarakis and Melina Merkouri. Antonis Samarakis' writing and Melina Merkouri's vibrant cultural engagement will be combined through music and narration, bringing out the different critical and alternative voices of the two personalities.
More performances and artistic ensembles are set to join February's agenda and will be announced on the theatre's website and Facebook page.
Rialto Theatre Live
A series of performances broadcasted live from the theatre's stage. February. Watch from www.rialto.com.cy and log in. €5 or €10 donation. [email protected]