Archbishop Chrysostomos has been accused of demolishing another listed buidling in the old town of Nicosia in 2018 without the municipality taking any measures against him since.
The mansion had been a bequest from Evgenia Theodotou, who, along with her husband, politician, and former Nicosia mayor, Antonis, were honoured as great benefactors.
It was located on Asklipios Street, just a stone's throw away from the listed buildings demolished on Monday, although it was later claimed that the crews were cleaning debris after one the properties partially collapsed due to heavy rain.
According to Akel councillor Neophytos Neophytou, apart from a letter telling the church to restore the building, the municipality has done nothing else regarding that case.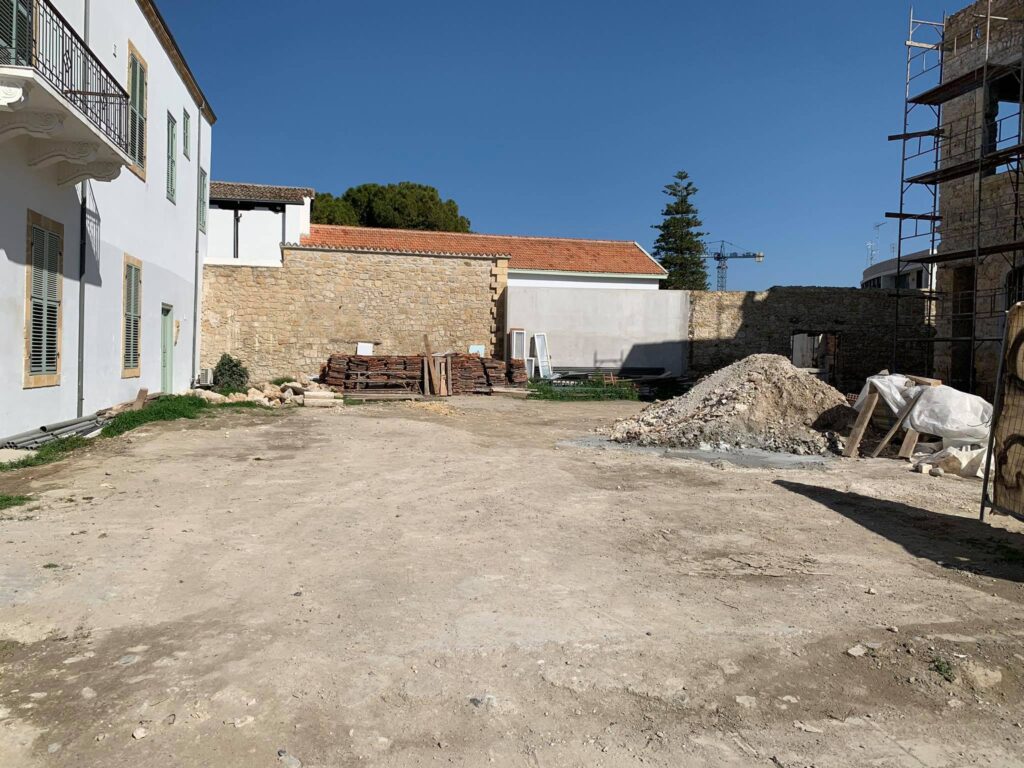 The excuse for the delay, Neophytou said, was that the archbishop was trying to secure EU funds to restore it, which anyone visiting the site would see would be impossible.
Akel councillors fear that the latest incident would go the same way.
On Wednesday, the party's councillors proposed suspending the Church's building permit for a grandiose cathedral, whose terms include provisions for restoration of the listed buildings around it.
"If they are left and not restored immediately, they will eventually fall," Neophytou told Alpha television.
The other parties, however, appear to favour allowing the Church to restore the buildings under certain timeframes.
"What's going to happen if the timeframes are missed?" Neophytou asked.