Qatar and 'Arab Quartet' deal may prove too thin a piece of paper to cover major regional cracks
After three-and-a-half years of hostility between Qatar and the 'Arab Quartet' – Egypt, Saudi Arabia, Bahrain and the UAE – last month saw the hatchet finally buried in the ancient Saudi town of Al Ula.
Or at least, partly buried. For, "While in theory, the Al Ula agreement establishes a stronger platform for regional cooperation," Antonino Occhiuto, analyst and researcher with Gulf State Analytics, told the Cyprus Mail, "we saw no practical steps to overcome what caused the crisis in the first place."
Indeed, fundamental differences remain across a wide range of issues.
These range from how to deal with domestic political dissent to what kind of relations the Arab Gulf states and Egypt should have with two major regional powers – Iran and Turkey.
The blockade also saw this failure to see eye-to-eye place Qatar opposite the Quartet on battlefields from Libya to the Horn of Africa.
Now too, with the blockade abandoned, "Qatar has definitely come out stronger," says Noha Aboueldahab, fellow at the Brookings Doha Centre. "It has become clear that Qatar's foreign policy approach has worked well."
This approach has also included a strong alliance with Turkey, which may also now benefit from the Quartet's climb down.
Indeed, Turkey's President Recep Tayyip Erdogan was amongst the first to congratulate the parties signing at Al Ula, with Ankara now attempting to work this Gulf rapprochement into a wider resetting of regional relations.
WIDENING GULFS
While the blockade that began back in May 2017 was the most serious falling out between Arab Gulf states for some time, it was not the first recent crisis between Doha and its neighbours in the Gulf Cooperation Council (GCC).
Qatar has had longstanding disputes with neighbour Bahrain over maritime and territorial boundaries. Then, when Bahrain erupted in the 2011 'Arab Spring', the kingdom's rulers also accused Qatar of supporting the uprising.
"Bahrain claims Qatar was backing an Iranian-inspired revolution," says Occhiuto.
Bahrain is unusual amongst the GCC countries in that while its rulers are Sunni, the majority of the population is Shiite – as in Iran.
This has long been a cause of tension, with Bahrain extremely sensitive to any outside efforts to stir up its Shiite majority.
Qatari closeness with Iran – which is based on many cross-Gulf family connections and a shared giant natural gas field – is also a factor that has long worried Saudi Arabia.
Riyadh sees Tehran's backing for the Shiite Houthi movement in Yemen, Shiite militias in Iraq and Lebanon as part of a 'Shiite crescent' encircling Arabia.
This is also of concern to the UAE, which, along with Saudi Arabia, sent troops to Yemen to fight the Houthis and has backed Sunni groups in other parts of the Middle East.
In addition, Abu Dhabi is a fierce defender of the regional status quo and concerned about what it sees as Qatar's support for opposition forces around the region.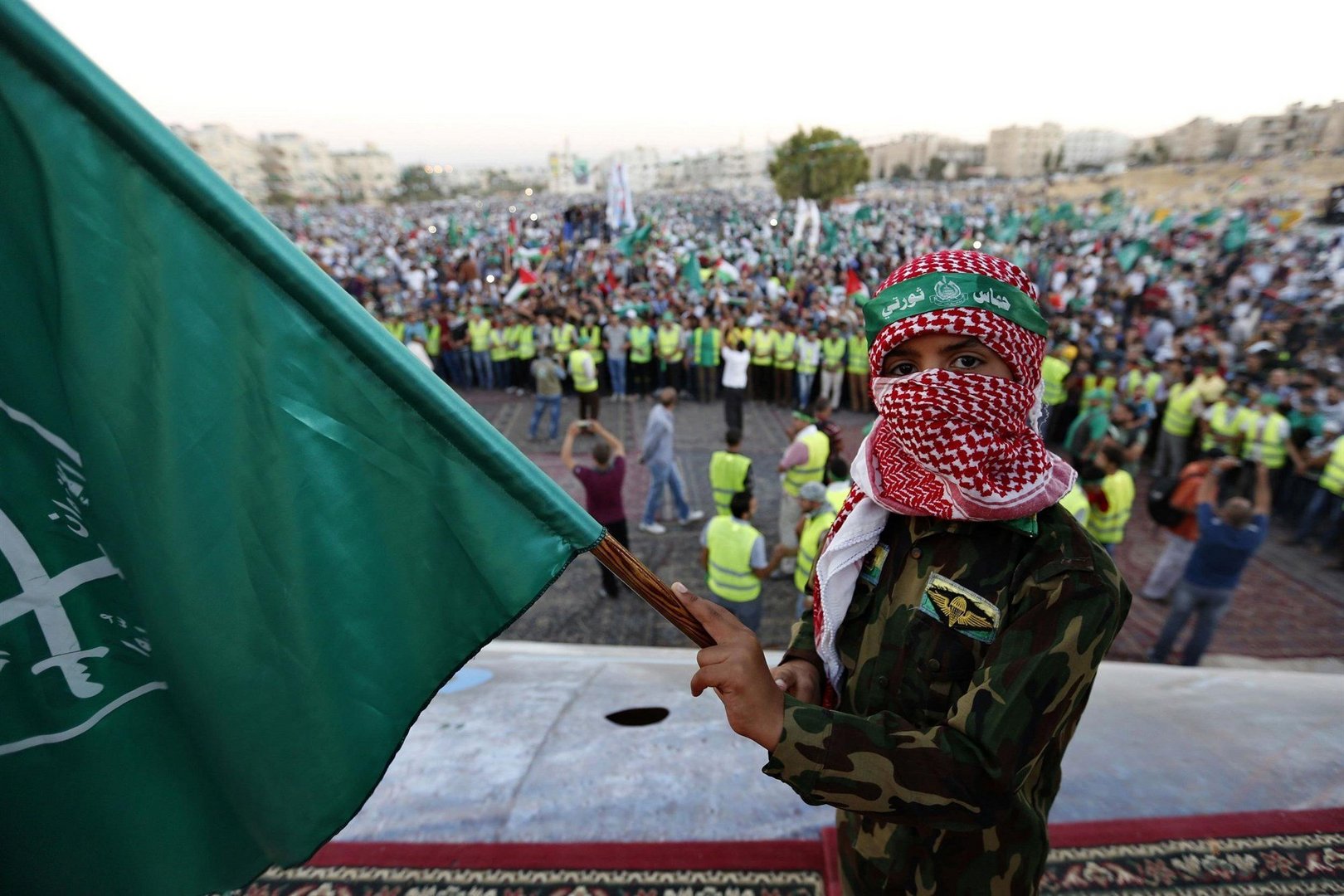 This support runs from hosting TV channel Al Jazeera, which often provides a platform for dissenting voices, to aiding groups such as Hamas in the Gaza Strip and the Muslim Brotherhood, a pan-Arab political movement that took control in Egypt after the Arab Spring.
The Brotherhood was then overthrown in 2013 by Egypt's current ruler, President Abdel Fattah Al Sisi. He was thus keen to punish Qatar for sheltering fleeing Brotherhood members, and joined the blockade in 2017.
Egypt has also come up against Qatar in neighbouring Libya, where Qatari finance has helped the internationally recognised Government of National Accord (GNA) in Tripoli. Cairo, meanwhile, has long supported the rival, more anti-Islamist Field Marshal Khalifa Haftar.
The GNA – and Qatar – are also allies of Turkey, which is seen as a rival by Saudi Arabia, the UAE and Egypt for influence in the Sunni Muslim world and the region. Blocking growing Turkish power was thus also a major reason for trying to isolate Qatar.
On the face of it, then, all four members of the Quartet had strong reasons for joining the blockade against Doha.
Yet, what strong reasons they now have for abandoning that blockade is a lot more difficult to discern – giving strong cause for scepticism over the future of Al Ula.
ALL CHANGE IN DC
When the blockade began, the Quartet countries closed air, sea and land borders to Qatar and issued a list of 13 demands.
These included shutting down Al Jazeera, closing a new Turkish military base and ending relations with the Brotherhood and Iran.
Yet, by 2020, "Clearly this strategy hadn't worked," former US ambassador Gerald Feierstein, from the Middle East Institute in Washington DC, told Cyprus Mail. "There was no real sense Qatar was under any real pressure at all."
Instead, Doha moved swiftly to substitute Iran and Turkey for other GCC countries when it came to trade and travel.
Meanwhile, too, a new US administration was on its way to the White House, with an expectation that President-elect Biden would lean more heavily on the Quartet countries to reconcile.
"So they came to a decision to 'paper over' their disagreements," Feierstein adds. "I say, 'paper over', as I think it would be a mistake to see Al Ula as the end of the dispute."
FUTURE FRICTIONS
Indeed, angry outbursts have continued regardless, particularly between Bahrain and Qatar.
"After the summit in Al-Ula, Qatar didn't show any initiative to solve pending problems with Bahrain," Bahraini foreign minister, Abdullatif Al Zayani, tweeted on January 23.
Al Ula has, however, also created potential opportunities. Since the agreement, Turkey has sought to reach out to Saudi Arabia in particular.
While, "It's unclear how much agreement between Turkey and Saudi Arabia is possible," says Occhiuto, "on some issues, such as Syria, there is more of an alignment and a chance of them agreeing on a path forward."
Both oppose the Assad regime and have backed Syrian opposition groups.
From Ankara's point of view, too, "Rapprochement with Riyadh might drive a wedge between Saudi Arabia and the UAE," Occhiuto adds.
Other Turkish initiatives have involved warmer remarks towards Egypt, particularly since fighting halted in Libya.
Yet this also illustrates the deep-seated nature of what divides.
In Cairo, Al Jazeera journalist Mahmoud Hussein has been imprisoned since December 2016, while Doha and Istanbul are now the new centres for the Egyptian Muslim Brotherhood.
"All of these issues remain unsolved," says Feierstein, "while there's not a lot of warm feeling for Erdogan anywhere in the region, either."
Al Ula, then, may prove too thin a piece of paper to cover such major regional cracks.