Economy is the 'worst it's been since 1974'
Every sector of the economy has been dealt a big blow by the pandemic, but with tourist arrivals down by 85 per cent in 2020, the hotel industry has probably taken the biggest hit, seeing revenue reduced by over a billion euro.
"The revenue of the tourism sector fell by approximately 85 per cent compared to 2019," said Philokypros Roussounides, general manager of the Cyprus Hotel Association Pasyxe. "It was a huge loss taking the industry many decades back; we have not experienced anything similar after 1974," he added.
The tourism sector contributed €2.7 billion to the economy in 2019, with last year's losses affecting, apart from hotels, an array of businesses such as restaurants, bars, clubs, car rentals, food importers, sea sports, conferencing, recreation centres etc.
The car rentals sector, has seen its annual revenue, which is in the region of €135 million reduced by 70 per cent, while the Association of Recreation Centre Owners (Osika), that includes bars, restaurants, clubs among its establishments has seen its €1.5 billion annual revenue fall by 80 per cent, according to its chairman, Neophytos Thrasyvoulou. Businesses dealing with conference and incentive travel have seen their revenue all but wiped out since last March.
State financial assistance, aimed at helping stricken businesses get through this difficult period, started being sent out by the government last Monday, with hotels among the first recipients. The government announced that 5,000 payments were made with hotels and shopping mall retailers being the first recipients.
The government has allocated €200 million for directly helping businesses that could receive assistance ranging from €1,000 to €30,000, depending on previous turnover and losses incurred. Some 30,000 businesses and self-employed individuals would benefit, said the finance minister.
Until now, state support schemes were aimed at protecting jobs and ensuring against a rise in unemployment by subsidizing 60 per cent of the wages of workers in affected business. The direct assistance will be welcome as many businesses are facing liquidity problems but it is unlikely to be enough.
"Liquidity has become extremely tight," said Roussounides, who also saw other ways of the government helping businesses.
"Government guaranteed loans that would provide liquidity as well as a moratorium on loan repayments would help tourism businesses continue their operations," he said.
Stefanos Koursaris, the general secretary of Povek, the association representing small shops and businesses, said that in tourist areas some businesses lost all revenue, and more than 10 per cent were forced to shut down. "A large number of businesses are on life-support and are waiting for measures to help them survive."
For Povek much more support is needed for small enterprises to survive. "We want help with rent, its funding and reduction of the total rent cost, direct cash injection for liquidity (more than what has currently been provided), suspension of loan repayments in specific sectors, suspension of evictions and suspensions of foreclosures," said Koursaris.
Angelos Loizou, former chairman of the International Society of Hospitality Consultants, believes that even with the government assistance, the tourism sector has to brace itself for drastic change in the industry.
He said: "Life has changed by 180 degrees. Therefore, it doesn't make any difference whether the income we were making, which was under completely different conditions, has fallen by 50, 60, 80 or 100 per cent. This is totally irrelevant because the industry has changed for good."
He believes the way to survival for hotels would be to follow the increased regulations to control the pandemic and the chain of transmission. "A pan-European adherence to safety regulations, specifically for hotels" would be the way forward, he said.
As for the government cash assistance, which has started being sent out, there has been no reaction from the different sectors yet, but Thrasyvoulou, sounded a note of caution.
"Our members, owners of restaurants that never opened during all this period are expressing their satisfaction for the support they will receive from the ministry of finance, but I repeat that it will be safer to express an opinion when we have the real amounts in front of us," he said.
Can we calculate accurately the economic losses of the past year? No, not yet. But the grimmest of pictures is emerging. To get a clearer idea, the Sunday Mail asked different sectors of the economy the four questions below:
By how much has the revenue of your sector fallen since the first lockdown last spring?
What do you estimate the losses of your sector from the lockdowns and other restrictions?
Have the government support schemes been helpful or too little to make a difference?
Do you foresee members of your sector being forced to close down?
Tourism sector – hotels, recreation centres, bars, restaurants, car rentals
Hoteliers association (Pasyxe), director general Philokypros Roussounides
Revenue in the tourism sector has fallen approximately 85 per cent compared to 2019. It was a vast loss taking the tourism industry decades backwards, back to 1974. Estimated losses stand at about €2 billion.
The government's support schemes were extremely helpful especially for employees and managed to keep unemployment rates at reasonable numbers. But we also need direct measures for the businesses. Liquidity has become extremely short and government guaranteed loans is only an interim solution. A private moratorium concerning postponement of loan instalments should also be applied.
No member has yet said they need close permanently. However, the tourism industry cannot stand another year like this. If so, I am afraid that we shall see companies on the verge of bankruptcy with unpleasant results for the whole economy.
Hoteliers and tourist business association (Stek), director general Angelos Loizou
Income has actually fallen by around 84 per cent. But different sectors of the industry have lost different amounts of revenue. We have to understand that our lives after the pandemic will not be the same. Life has changed by 180 degrees. Therefore, it doesn't make any difference whether the income we were making, which was under completely different circumstance, has fallen by 50, 60, 80 or 100 per cent. This is totally irrelevant. The industry has changed for good. The government collects money from the tourism industry through VAT (indirect tax) and various local authorities, like municipalities and sewage companies. Most of these expenses were fixed so, whether there were tourists or not, enterprises like hotels still had to pay.
We estimate we have lost around €1 billion compared to 2019.
The government support schemes were not for enterprises and companies, but so employees would not lose their jobs. The schemes were only aimed at maintaining employment.
None of our members are actually saying they are closing down. But we all need a quick remedy that controls the pandemic and the chain of transmission. That means more regulation, green passports and a pan-European adherence to safety regulations specifically for hotels (for which we have contributed with ideas). Should hoteliers not follow these specific guidelines, then yes, some of them will be forced to close down. Things have changed. We need to adapt our way of doing business.
Association of recreation centre owners (Osika), president Neophytos Thrasyvoulou
Revenue for most of the businesses in our sector have dropped by 80 per cent. There are though some which never opened even after the first lockdown. For them it's 100 per cent.
Roughly speaking by numbers for the legitimate businesses we usually had a total annual revenue of €1.5bn. The last year since lockdown we have lost a bit over €1bn.
The government has supported only the workers of the industry for 60 per cent of their wages. In most recreational businesses of which the owners and families are the registered directors have not been paid anything either. There has been no support for the businesses whatsoever. We are still expecting to hear what the support will be, but we do not know when this will happen.
It is certain that businesses will close, many small ones have already done so. The bigger ones are still hanging by a thread anxiously waiting for the government support measures to be announced. If they are not adequate, roughly 50 per cent of the businesses will close.
Association of restaurants and entertainment venues (Pasika), president Fanos Levendis
The financial loss of the sector is huge and varied according to when places could operate and the very strict operating procedures. The losses range from 35 to 100 per cent as a part of the sector never opened (night clubs for example) and we can assume that they will be the last ones to do so.
We are currently calculating the amount of our sector's losses and believe me these are very difficult calculations because of our connection with many other economic activities. Certainly, we are talking about hundreds of millions.
The government support schemes have been helpful to a certain extent, mostly for employees and less for the business. We are all expecting new support schemes, hoping that they will be higher and more generous than the previous ones.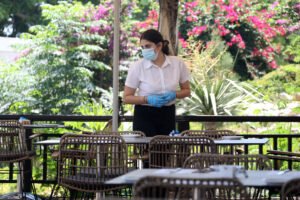 The car rental association, president George Mavrovouniotis
We represent around 50 car rental companies, approximately 65 per cent of the total number of cars available for hire.
Cyprus' car fleet counts 21,000 cars and has about 200 companies but the majority, 172 of them have less than nine staff, while only eight companies have more than 50 staff members. Some smaller family companies might have closed down, but I am not in a position to know because the association represents larger companies. They might close down later on but it is too soon to tell now.
Smaller companies are in much worse off than us because larger car hires also work corporate with business people. This is about 4 per cent of the total income but during the pandemic this helped them have some kind of income.
The total income of the car rental market is estimated at €135m annually. The sector employs 1,748 workers.
The sector saw more than 70 per cent average reduction on income since the pandemic outbreak.
I believe the support schemes have helped businesses.
Small shop owners – clothes, shoes, gifts etc
Small shop owners' association, Povek – general secretary, Stefanos Koursaris
There were huge losses for all businesses. While employees were satisfactorily supported by government schemes, the supporting measures for businesses were totally inadequate.
For tourist areas, revenue losses were 100 per cent.
For all businesses in general, there have been a cumulative effect on costs, mainly rents. They could not pay rents because they were closed. We sent the government letters from March with specific proposals. These included funding of rents for the duration of the lockdown of 40 per cent from the state, 40 per cent the renter and 20 per cent the owners. Unfortunately, for what they claim are unconstitutional reasons, they rejected this. Now it's a 'damocles sword'. This issue of evictions hangs over all businesses.
We estimate from the beginning of the pandemic, about 10 per cent of businesses have shut down forever. This is rising, particularly in the tourism sector. But a large percentage of businesses are on 'the ventilator' and are waiting for more measures to help them survive.
We want help with rent, its funding and lowering of the total rent cost, direct cash injection for liquidity (more so than currently provided), and postponements of loan repayments in specific business sectors (some need this much more than others), postponement of evictions and postponement of foreclosures.
President of the kiosk owners' association – Andreas Theodoulou
Kiosks have been allowed to stay open throughout the coronavirus pandemic, but restrictions still impacted them greatly.
In general, they have taken a hit of about 10-25 per cent which is a great cause for concern … but this could have been 40-50 per cent if the tobacco smuggling from the north was ongoing as before.
The reintroduction of the SMS movement-approval system has been a real problem because we're not a priority anymore. If a person can only leave the house twice a day then they're far more likely to stock up at the supermarket where there's more choice.
And while we're allowed to stay open late, many are closing at 9pm because there just aren't enough people out after that for us to cover the operating costs.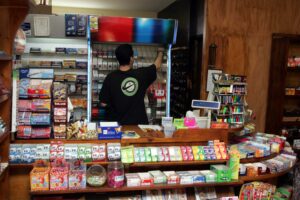 Gyms, hairdressers, dance schools 
Gym owners – Panayiotis Milonas, Stefanos Ioannou
Gym owners are amongst the most pessimistic, having been shuttered throughout most of the pandemic and income down anywhere between 60-80 per cent since last March.
Two gym owners who spoke to the Sunday Mail said rents remain a concern – an issue which they claim has not been fully addressed.
"Some places may be paying 4,000 euros rent, which even if it's lowered during private negotiations to say 3,000, that's still a very high amount considering there's very little income or in many cases zero income," Panayiotis Milonas of MuscleKing Fitness said.
Stefanos Ioannou of Crossfit Revolt agreed, saying that the government support scheme may not be enough to keep everyone afloat.
"Because of the way we operate there's also many instructors who work here but are self-employed, so a gym may only have two full-time staff members," Ioannou said.
Milonas explained that instructors for various training programmes may be hired through other contractors, complicating the process in receiving government financial assistance.
During the 'good months' in the summer, when cases were low and most businesses were allowed to reopen, gym memberships were also down as people were either on holiday or at the beach, Ioannou explained – meaning fitness centres even lost out during the brief window when they were allowed to operate.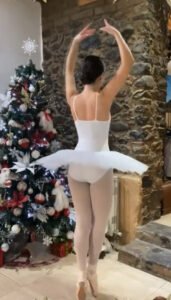 Federation of hairdressers and barbers – general secretary Antonia Nikodemou
Clearly, some of 3282 registered members were forced to close their businesses permanently because they could not maintain their business expenses due to restrictive measures. The percentage is estimated at around 10-15 per cent and the number may increase if the situation continues.
The first lockdown included Easter and the start of the wedding and baptism season. The blow was great. The loss of revenue ranges from 30 to 60 per cent.
Clearly the government support schemes were not enough to cover the costs. We are not talking about profit, but about current expenses such as rents, taxes, loans, suppliers who had balances to pay, etc.
Cyprus dance association – president, Myria Stylianou
Government measure forced dance schools to close down for long periods. Consequently children lost interest, or do not like to work from home and possibly will not return to schools. Loss of clientele will force some of the 150 schools registered with us to shut.
Further dance teachers worked for just three months in 2020 while rents and running costs were continuous. Again the burden of expenses means schools will close. This percentage could climb up to 30 to 40 per cent
The support schemes were not easy for dance teachers to apply for. There were mistakes in applications and consequently wrong amounts received. Following the association's appeal to the labour ministry, the applications have now become more user friendly and hopefully more schemes will be provided to the dance teachers.
CM reporters Gina Agapiou, Nick Theodoulou, Jonathan Shkurko and Andigoni Pitta contributed to this article.