BidX1, the digital property investment platform, has released details of its 2020 sales, a performance which establishes the PropTech firm as one of Cyprus' top real estate agencies, just 18 months after its first sale in the country.
Specialising in online property transactions, BidX1 held its first auction in Cyprus in October 2019 and has since launched a valuation division, as well as offering customers multiple ways to buy and sell properties via its unique digital platform – including auctions and standard 'private treaty' sales.
In 2020 alone, BidX1 sold more than €32m-worth of Cypriot property, despite the challenges presented by repeated lockdowns and economic shutdowns.
BidX1's local team, who are based in Nicosia but operate countrywide, sold 245 assets last year, including 180 residential properties at a combined value of €24.7m, and 65 commercial properties at a combined value of €7.7m.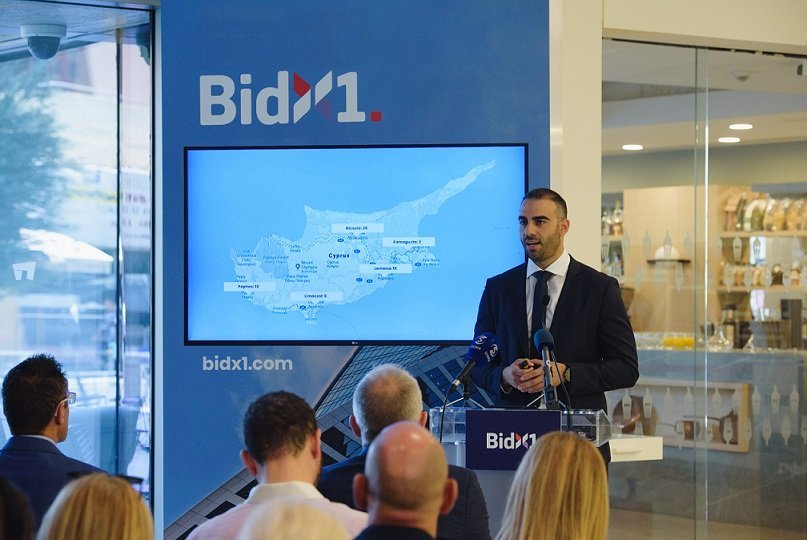 "The fact that we are announcing such positive results for 2020, despite a 23% decrease in property sales across the market at large, is a testament to the growing appetite for greater transparency and efficiency in the property sale process – especially when combined with the ease and convenience provided by a fully online service," said BidX1 Cyprus Head of Property Kritonas Onisiforou.
"More than 900 users registered to bid on Cypriot properties through our platform last year, placing almost 4,000 bids."
BidX1's sales include Cyprus' largest online property transaction to date – a residential plot and unfinished apartment block in Latsia, Nicosia, which was sold last November for €1.23 million via the firm's digital platform. A Cypriot developer purchased the incomplete block of seven apartments, located in Ayios Eleftherios, along with a residential plot just across the street.
While international investors – and expats – are bidding for Cypriot property through the platform, 95% of buyers last year were based in Cyprus: "Ultimately, local buyers are willing to pay more to secure these assets," Onisiforou noted.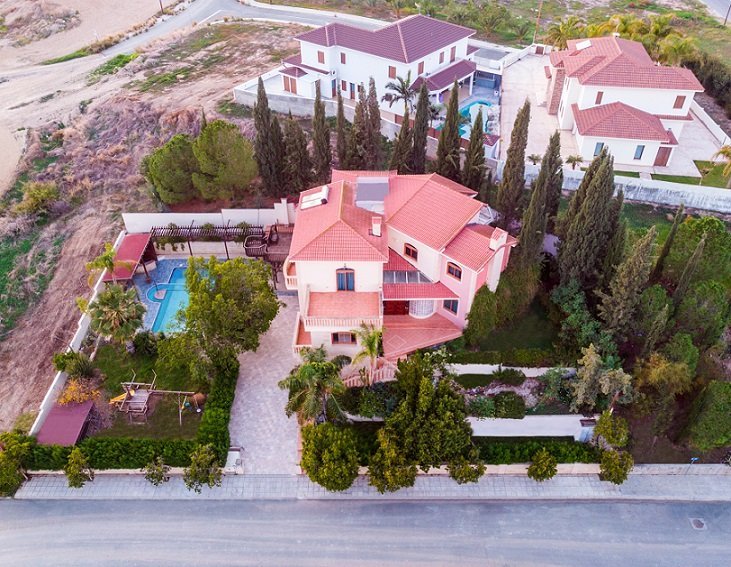 Other notable sales include a five-bedroom Californian-style villa in Strovolos which sold for €650,000; two touristic plots in Kato Paphos which attracted more than 90 bids before finally selling for €799,000; and a luxury five-bedroom villa in Kannavia, boasting a swimming pool and stunning views, which sold for €535,000.
Onisiforou attributes BidX1's rapid success in the Cypriot market to the convenience and transparency that their model provides, the wide range of investment opportunities available on the platform and the firm's leading technology:
"BidX1 held the first fully online property sale in Ireland in 2015, and we've been developing and refining our technology ever since," he noted. "We are Europe's leading digital property sales platform – the specialists in online transactions – which gives buyers and sellers complete confidence. I'm delighted that BidX1 has put down such strong roots in Cyprus already."