AFTER a three-and-a-half year break the Cyprob show is scheduled to resume, with newspapers full of speculation about its premiere in a venue in some faraway land. First it was reported that this would be some time in February, then March, but now it has been pushed back to April, even though the UNSG's spokesman refused to give a date other than to say it would be soon when he was asked a few days ago.
Preparation work, however, has already begun with the patriotic parties warning that traps were being laid for the Greek Cypriots, press reports claiming that the duplicitous Brits have prepared a pro-Turkish proposal, the Turks insisting they will only discuss two states and the Russian foreign ministry taking a principled stand against any external attempt to bring the two sides closer together.
Prez Nik meanwhile has put together a group of lawyers specialising in constitutional law and others with related expertise (Turkish intransigence-busters?). Government spokesman KK said the members of this team had been working for some time now and discussion of their work had already begun. "On Monday there will a new meeting of this team to discuss specific legal matters concerning the substance of the Cyprus problem, but also the five-party informal conference," he said.
When you hear that a team of lawyers is involved in the preparations you know that that the conference is doomed to failure because lawyers treat a political problem as a legal dispute. As one diplomat memorably asked some years ago, 'how can you solve a problem when one side has 40,000 troops and the other 40,000 lawyers?'
THE SHOW, once the date and venue are set, is set to be a flop even though our government is hoping it will be as long running as previous Cyprob productions. How do we know? KK said "we cannot accept arbitration nor asphyxiating time-frames." But will our opposition to asphyxiating time-frames ensure a play that will run for months, if not years?
Nik could be banking on the help of the lawyers who are experts at keeping disputes going indefinitely but how he will persuade the impresario of the show, the UNSG, to carry on staging it? Unless he recruited the legal eagles to explain to him what a federal system of government is about, having confessed his ignorance about federation not so long ago.
JUSTICE minister and walking PR bomb Emily Yiolitis exploded again after deciding to express her view about cops beating up demonstrators at last weekend's anti-corruption extravaganza in Nicosia. This time she infuriated ordinary cops by saying from the pictures she saw, the "necessary proportionality is absent."
She was right, but as the boss of the cops it was not very smart to publicly criticise them. She should have let everyone else do that. Inevitably, the leader of the pseudo police union (it is not legally recognised) attacked Yiolitis for her stance and also brought up other condescending remarks she had made about cops. She had accused them of having second jobs and also of being corrupt, which was why she wanted to set up a team of incorruptibles within the force.
Having alienated the entire police force last Monday she also managed to piss off deputies, which I must admit, is no bad thing. After her appearance at a House committee meeting discussing the parody Twitter account that she reported to the police she attacked the deputies, one of whom had said Yioltis was "a threat to democracy."
She told hacks about the deputies of the committee: "They came primed for a row, for populism and distraction." Toby Young's book 'How to Make Enemies and Alienate People' could have been about Yiolitis, but it is not.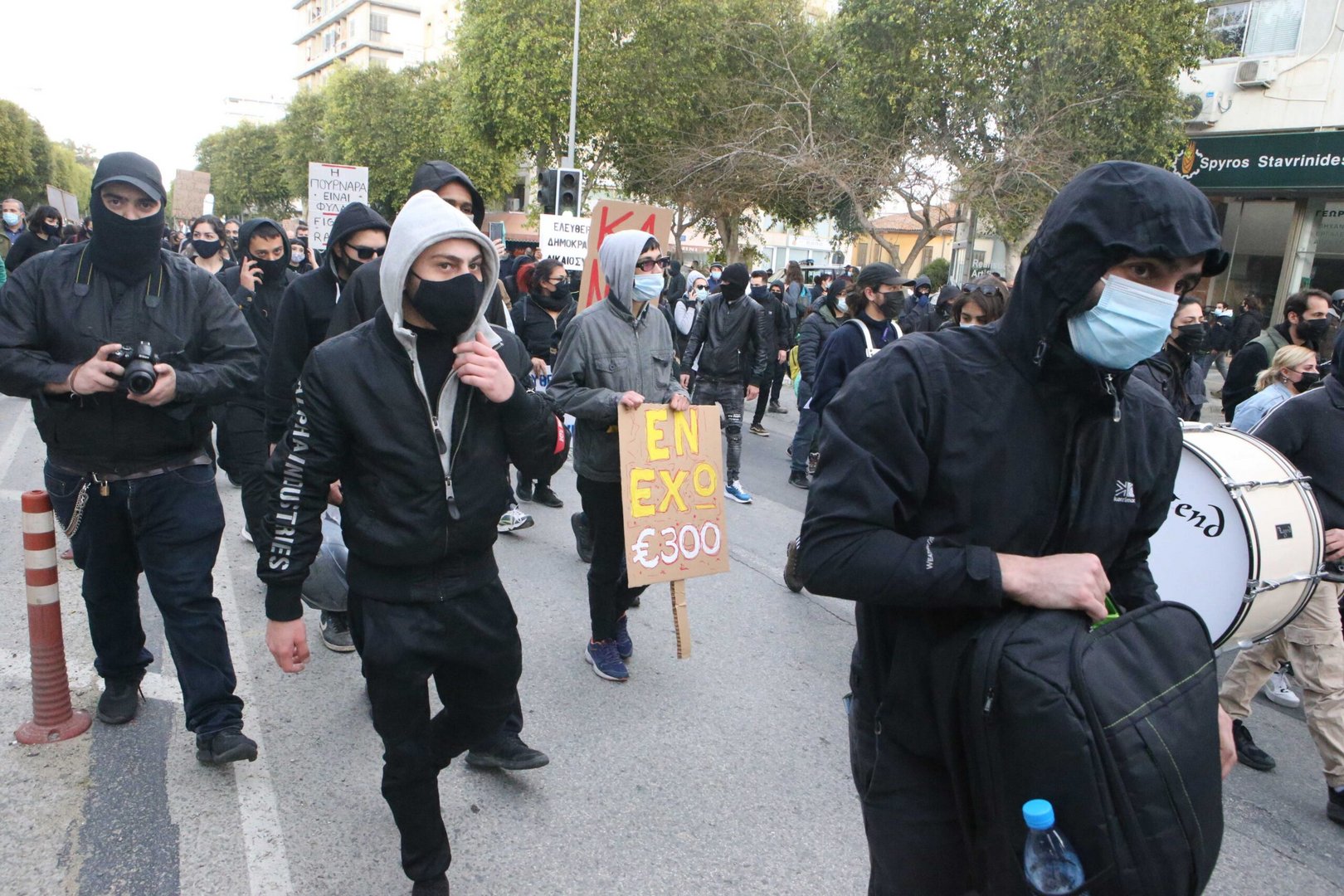 IN THE END the Saturday demo in Nicosia was a bit of an anti-climax with the cops not beating up anyone. Even though more people participated than on the previous protest march, a cross-section of society joining the leftist youths, there was no trouble at all, which was a pity. But at least it will give the opportunity to Yiolitis to say a couple of good words in public about the police.
The police were never going to resort to any heavy-handedness once the demonstrations were given the go-ahead by the scientific team currently ruling the country. Assistant professor Constaninos Tsioutis, a member of the team, said they had been consulted by the government and told it that protests were not considered more dangerous than other places large numbers of people gathered, like malls presumably, as long as they complied with the safety measures.
If only our scientific rulers had said this 10 days ago the police would not have felt duty-bound to enforce the decrees with such violent zeal.
FAREWELL Alecos, doyen of newspaper columnists, linguist, cinephile, life-long rebel, debunker, exposer of political cant and irreverent cynic. Alecos Constantinides, a good friend of 30 years, passed away on Tuesday night after a very brief illness, aged 91, which could be described as a good innings especially as he was penning his column until the very end.
Do not expect any of the sentimentality that is obligatory when writing about people that have passed because it would be an insult to the man who detested journalistic sentimentality and hyperbole and regularly mocked it. In fact, he spent most of his professional life cutting through the crap of Cyprus politics and exposing the bullshit peddlers posing as great patriots.
A gently spoken man, genetically wired to be anti-authority, he always swam against the tide regardless of how many enemies he would make and how much dirt would be thrown at him by those who took offence. In a midget country of conformists, a straight-talking guy like Alecos was never going to be popular, having been labelled a foreign agent and a traitor by the self-regarding and insecure idiots of the political class.
Apart from having a bomb placed under his car when he wrote about thieving at the co-ops back in the 1980s, a kangaroo court ruled that he was a 'Turkish agent' because he had written something that was not in line with the Kyprianou government's Cyprob propaganda. The decision was certain to be overturned on appeal but the Supreme Court calculatingly delayed examining the case.
And when he ceased being a 'Turkish agent' he was labelled a 'Mossad agent' because he had the guts to defend Israel when everyone else in Kyproulla was attacking it and championing the Palestinians. Alecos had the last laugh because now everyone in Kyproulla is a Mossad agent supporting close ties with Israel, a military alliance and every other alliance imaginable.
YOU CANNOT describe a man's life in a few hundred words especially a man who played such a big part in radically changing Cyprus' staid and deferential journalism with his irreverence, disregard for reputations and fearlessness. He failed to improve Cypriot journalists' use of the Greek language, something he frequently complained about in his columns, but it was not his responsibility. I will close with his catchphrase that says everything you need to know to survive in Kyproulla. "In Cyprus you cannot take anything entirely seriously or entirely as a joke."
And another thing. Are all the rejectionists that are helping Turkey achieve its ultimate objective – partition of Kyproulla – Turkish agents or great patriots?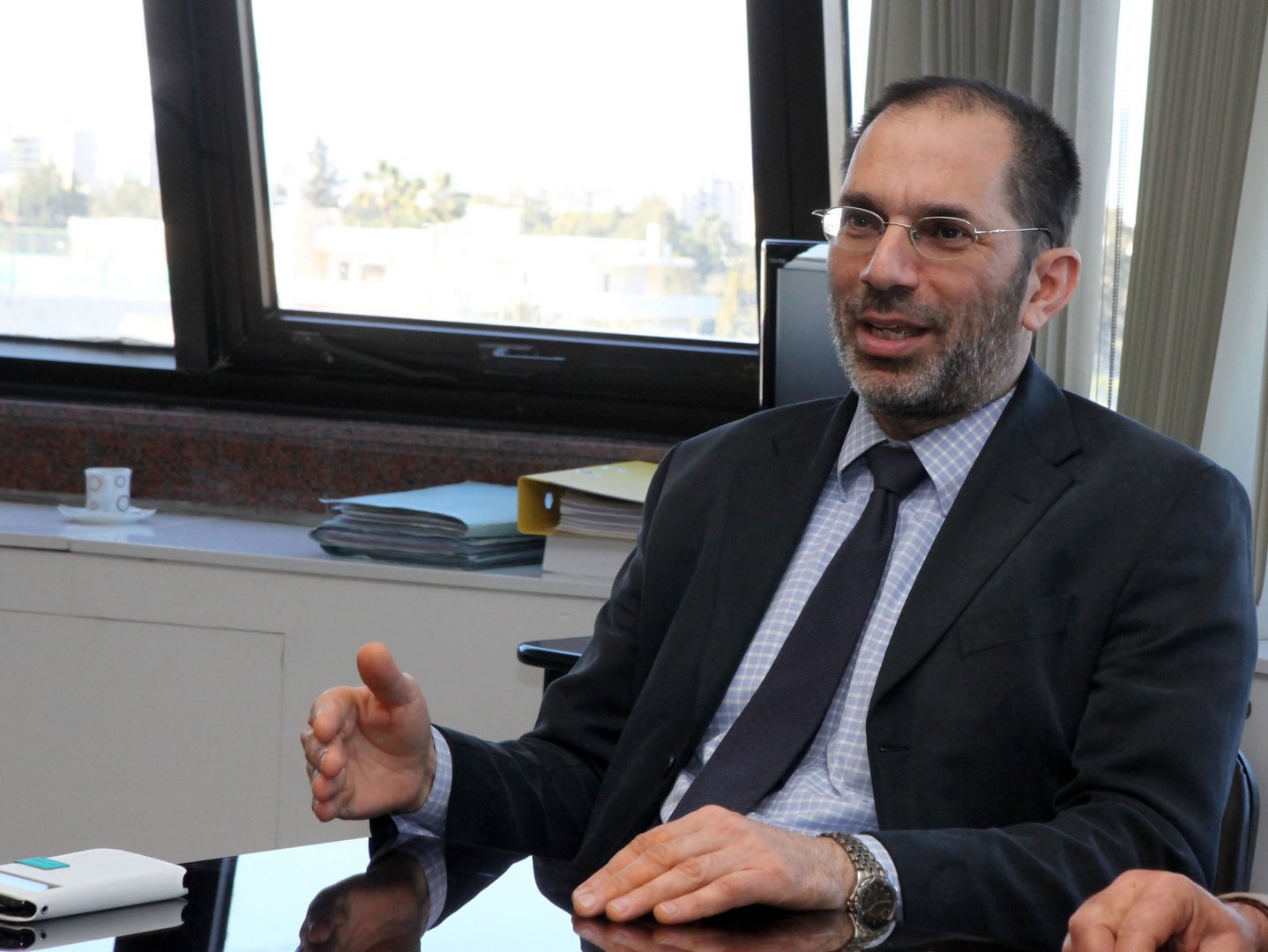 AUDITOR-GENERAL Odysseas is a classic example of someone you cannot take entirely seriously or entirely as a joke. A while ago Odysseas, in his classic bullying style, announced that all public bodies including semi-governmental organisations must invite tenders for legal advisors and hire the law office that made the most competitive bid.
This meant that bodies that had been using the same law firm for decades had to take on new advisors not based on their qualifications, experience and resources, but on the fee they would charge. In this way, an obscure law office employing a small number of lawyers could be hired as the legal advisor of an organisation dealing with millions. And the populist Odysseas claimed that his simplistic idea would save the taxpayers' money.
But would it? If a small law firm, that was hired by an SGO because it charged the lowest fee lost a law suit in which three or four million euro were at stake because it did not have the know-how or the resources to fight the case how much money would the taxpayer have saved?
ISRAEL'S Defence Minister Benny Gantz posted the following message on his Twitter account after meeting his Cypriot counterpart Charalambos Petrides in Israel last Sunday: "Enjoyed meeting my friend, Cyprus' Defence Minister today. We discussed our strong defence ties – beneficial to the entire region – and agreed to relaunch our joint military and naval training exercises ASAP, while continuing to expand our industrial cooperation."
Why are our strong defence ties with Israel beneficial to the entire region? Could any of our readers answer this question because nobody at our establishment has managed to come up with a half-convincing answer.