London-based fintech app Plum has opened a regional office in Nicosia, with the aim of hiring close to 20 employees on the island within the next few months.
Plum is a money management app, with its core feature being the ability to automatically save a fluid amount of money each month. The amount is determined by an algorithm which takes into account your spending habits to calculate small-scale amounts which you can afford to put aside.
"At Plum, we have put technology at the heart of our services, with easy investments, instant alerts, improved analytics and automated savings. Thus, investing in Cyprus, we are now actively contributing to the formation of the country's FinTech scene," founder of Plum Fintech Victor Trokoudes concluded.
Plum can also facilitate the earning of interest on your saved amount. This interest can range from 0.25 per cent AER on the basic and free version of the app to 0.40 per cent AER on its two paid versions, Plus, which costs £1 per month, and Pro, which costs £2.99 per month. In the base version of the app, Plum also notifies users when they are overpaying on certain services and bills and enables the switching to a cheaper alternative through an automated process.
In the two paid versions of Plum, the app also allows users to invest their savings. Plum allows users to set their own rules in terms of investing. For example you can determine whether you would like to let Plum's algorithm take charge or not, if you would like to automatically deduct a sum to be set aside on the day you get paid, or if you would like to set aside the small change left by your transactions (Plum calls this rounding up).
Once the funds have been determined and defined by the user's preferences, you can then shape how you would like for them to be handled in terms of investing. For example, you can apportion some to established technology companies, some to healthcare companies, strictly British companies, strictly American companies, and more. Alternatively, you can go for more ethical companies.
On the latter point, Trokoudes explained back in 2018 that offering the ability to invest your money into more ethical companies goes hand in hand with getting younger people interested in both saving and investing their hard-earned cash.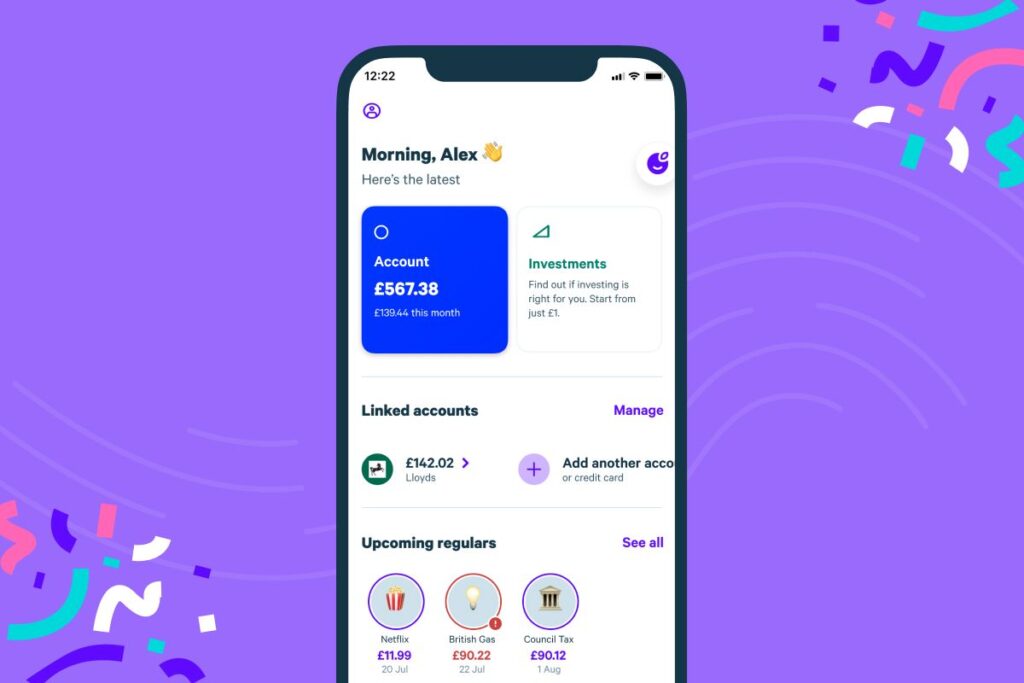 "Our generation is more sensitive about their lifestyle and what choices they make, and investment is a choice. If you don't want to invest in companies that are considered non-ethical, we give you that choice," Trokoudes said.
"We believe that people have to be more in control of their finances and be investing money they can afford to invest," he added.
As users also run the risk of losing some of their investments Plum provides the necessary warnings for this. "Your capital is at risk when investing. Forecasts are not a reliable indicator of future performance," Plum states on their website.
Plum competes with other money management apps such as Moneybox, Chip+1, Spendee, Toshl Finance, and Expensify, although not all of these apps offer the same features nor do they necessarily go about implementing their overlapping features in the same fashion.
Trokoudes explained in a recent press release that Cyprus' stability and safety on a corporate and legal level are two key reasons for their offices on the island.
"Our main priority for 2021 is the implementation of our expansion programme in new European countries. Hiring talented and dedicated people is a vital part of our expansion programme," Trokoudes said.
"We chose Cyprus for our new offices because we believe that Cyprus can create a secure corporate environment due to the appropriate infrastructure both in technology and in law being in place there," he added.
Moreover, the Plum founder also highlighted the excellent pool of educated employees available to companies here, something which another startup company based in Cyprus, LearnWorlds, also highlighted in a recent interview with the Cyprus Mail.
"Europe is changing and creating prospects for other member states to develop into competitive fintech centers, with Cyprus leading the way. Cyprus is known for its fast licensing mechanism as well as its business attitude," Trokoudes explained.
"It also provides access to groups of young EU talent, with a high level of education, who are multilingual and are mainly specialised in the field of technology. All this is key for a company that wants to provide an innovative and alternative solution to its customers' money management," he added.
Although Cyprus has come a long way in terms of the startup and broader technology sector over the past ten years, it still has a long way to go to become truly competitive and innovative. The expansion of Plum to Cyprus is definitely a win for the island, not only for the jobs that it will create, but also for the inadvertent knowledge transfer that this move will generate. It is not uncommon for startup employees to open their own companies after learning the proverbial trade at a more established and fast-evolving company and sector, so the true fruits of this move may not be fully realised until further down the line.