By Bejay Browne
Working together to build a following can be done from Cyprus as easily as anywhere else says rapper Keiran Varnava, aka Cubanolink, who has recently proved his point by releasing a couple of tracks.
A name he chose to reflect his "penchant for Cuban link jewellery", Cubanolink is a 22-year-old English Cypriot who grew up surrounded by music.
After joining the school choir in London at the age of seven, and "singing all over the house", he moved to Cyprus a few years later and spent much of his time with the many DJs and artists that performed in his family's various bars and clubs on Paphos' Bar Street.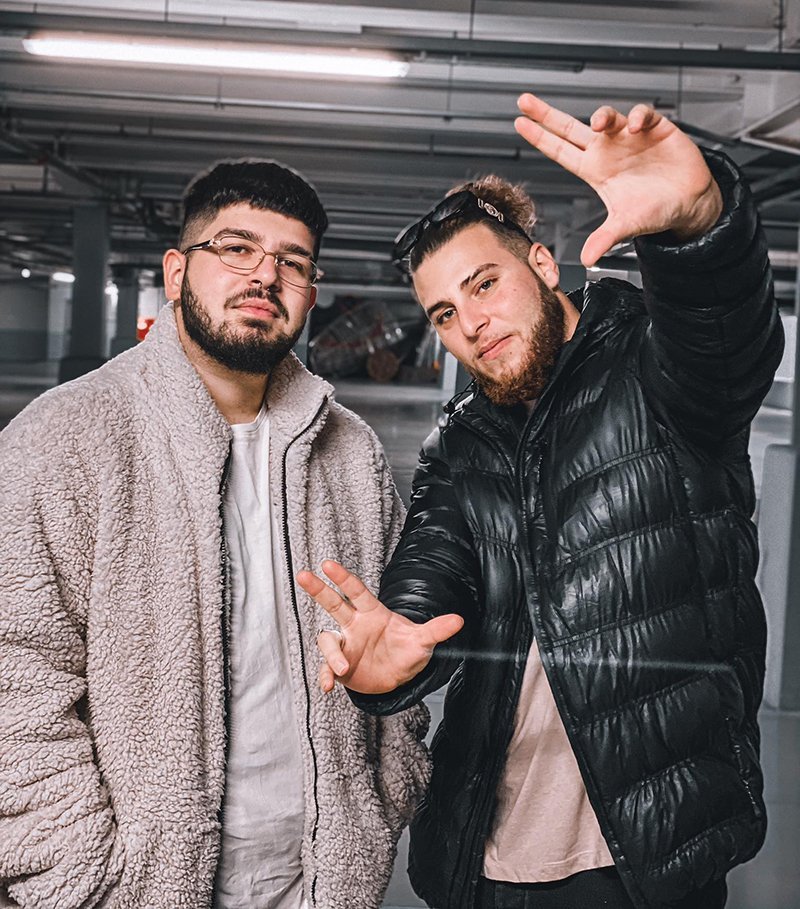 In it's hey day Bar Street was a buzzing, melting pot for all different sorts of music tastes and bars and clubs were heaving with both tourists and locals enjoying the music scene.
Cubanolink's love of music grew and evolved here, as he soaked up the surroundings. With a couple of recent tracks under his belt, Cubanolink is positive about his experience on the island, despite its size.
"Just because you live in a small place like Cyprus, doesn't mean that you have to have a small mind. You can do anything you want if you're open to it and there are so many opportunities in Cyprus to make music," he said.
Currently working with up and coming rapper/producer Ddubzyy and musician /producer Konic, Cubanolink has released a number of remixed cover songs and is writing his own music. With the advent of digital platforms which make releasing music easier, aspiring musicians, singers and rappers are finding it easier to build up a following.
"I want young people like me to believe in their aspirations and highlight the fact that collaborating with other people, as I am doing, is a great way to move forwards. We can build up a network here in Cyprus and a real scene where we all help each other. Hopefully we can send a great message to other young artists to push themselves and go further, that's my main goal," he said.
His first love and where his heart still lies, is Garage music, but he is also a fan of grime, funky house, afro-beats and afro-fusion. He is also a huge fan of award-winning artist Burna Boy, a Nigerian singer, songwriter, rapper and dancer who is one of the biggest and most successful African artists to date.
"His music really resonated with me. His voice, his flows, beats, energy and vibe is all really great. It puts a smile on people's faces and that's what I want to do. I want to create good moods," he said.
Cubanolink's videos are engaging and his confidence and 'flow' is on point.
Currently working as a barber in Paphos, he also organised popular events and is determined to do so again when pandemic restrictions permit.
He is a strong believer in collaborative projects and after bumping into old friend Ddubzyy (Nikolas) Keiran decided to take his love of music further and started to write his own music. "I hadn't seen Nikolas for about eight years and he is now also an up and coming rapper/producer. So he put me into his studio and we created our first Greek/ English collaborative song Dizzy Girl, which was released about three months ago on all platforms," he said.
The pair also work with musician and producer Konic (as in be iconic, he explains), and the results are gaining followers all over the world.
The team's first cover is a remixed track titled Twist and Turn, originally by Popcaan Ft. Drake, and it has an accompanying video which can currently be viewed on YouTube.
"I have got many more releases coming up very soon, including my own songs. The world is a smaller place with all of the things that can be done digitally now and all I want to do is put a smile on people's face and create good moods," he said.
Cyprus, Keiran said, is lucky enough to have "the best summers", and there are so many things going on. "We are a party island," he said, "people here are always looking for talent and will give you a chance. There are always shows and events and music is such an important part of it all."
You can view Twist and Turn a cover by Cubanolink here