From the numbers of expats waiting years for citizenships to the environmental impact of development projects, the Cyprus Mail put the new freedom of information act to the test. It was not a success
The freedom of information law that came into force last December (translating into English as 'The Law on the Right of Access to Public Sector Information 2017') obliges all public bodies to provide any information that's within their possession, if requested by any physical or legal person.
There are exceptions for data protection and national security, as well as a host of other exceptions. Information which could be obtained by other means is exempt, for instance. There's also a rather broad exception when the cost of divulging the information would, in the judgment of the public body, be disproportionate.
Even so, the department must reply within 30 days and, if it claims to be covered by an exception, must provide evidence of that. "Everything must be backed up by evidence," information commissioner Irene Loizidou Nicolaidou told the Cyprus Mail.
The law is a major step in promoting transparency and accountability. The only question is, does it work?
The Cyprus Mail decided to try and find out, by sending four requests for information to four government departments.
The form of the letters was important, of course. We used the sample letter posted, in Greek, by Nicosia lawyer Achilleas Demetriades on his Twitter account (@AchilleasDem, scroll down to January 7). One point of contention was whether to request a single piece of information only – one statistic, say – or a small number of related statistics. In the end we went for the latter option, but it may be safer to stay with the former.
Also important was the actual information requested. It's unclear how broadly the exception of 'information which could be obtained by other means' should be defined. Some of the figures we requested from the Asylum Service, for instance, can be found in the so-called Aida (Asylum Information Database) Report on Cyprus – but you'd have to be an expert, or an NGO, to know that such a report even exists.
All in all, it seems reasonable to assume that information which isn't already being made available by the public body (through its website, for instance) is fair game. But that will only become clear in time, as the law gets fleshed out.
In the end, we sent emails on the following four subjects, cc'ing the permanent secretary of the relevant ministry in each case:
1. CITIZENSHIP. The procedures on citizenship and naturalisation are notoriously slow. One hears frequent stories of expats, many with decades in Cyprus, waiting years for their applications to be processed – even as investors are (or were) becoming Cypriot citizens in their thousands through the 'golden passport' scheme.
We therefore wrote to the Civil Registry Section of the Migration Department at the Ministry of the Interior, requesting the following information (paraphrased for simplicity from our original email):
(a) The number of applications for naturalisation pending at the end of 2020 and two years earlier, at the end of 2018;
(b) The number of applications for naturalisation actually approved during those two years;
(c) The number of applications for 'citizenship by investment' approved during those two years;
(d) The total number of applications for citizenship approved during those two years.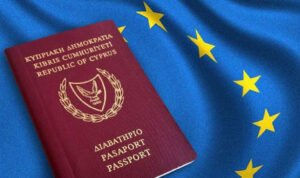 2. ASYLUM SEEKERS. There are two issues here. The first is the large, and apparently growing, number of people seeking political asylum in Cyprus.
The second has to do with that number being inflated by many applicants who aren't actually fleeing any conflict, and have no realistic hope of obtaining asylum – they're most often students from the Indian subcontinent, who've already worked in Cyprus for years – but switch to asylum-seeker status once their visa expires because they know it'll take many more years for their applications to be processed.
We therefore requested the following information from the Asylum Service of the Ministry of the Interior:
(a) The number of applications for asylum pending at the end of 2020 and two years earlier, at the end of 2018, along with the applicants' countries of origin;
(b) The proportion of those applicants who were previously resident in Cyprus under another status, for example students or domestic helpers;
(c) The number of asylum applications that have been accepted and rejected during those two years;
(d) The number of those rejected applicants who've been deported back to their countries of origin, and what those countries were.
3. PUBLIC HEALTH. Obviously, we couldn't ignore the coronavirus. It's well-known that no excess deaths were observed in Cyprus in 2020, despite the pandemic, but it would still be interesting to know how the causes of death were different. Whether deaths from diabetes had gone down because some were being counted as Covid, for instance, and how many deaths from influenza – which became extinct in 2020 – we normally have.
There's also the odd quirk of one particular week – Week 21 in late May, just as we were coming out of the first lockdown – being the only week in 2020 with quite substantial excess deaths, according to the Euromomo site. Yet no Covid deaths occurred that week, according to the daily bulletins from the health ministry. So what happened there?
We therefore asked the Ministry of Health for the following information:
(a) The total number of deaths, and causes of death, for 2019 and 2020;
(b) The causes of the excess death in Week 21.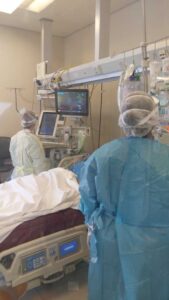 4. ENVIRONMENT. We wanted to request something more substantial for the fourth email, not just statistics but actual documents.
After consulting with various NGOs we discovered that, even though the Environment Department has most environmental studies available on its website, the more in-depth Appropriate Assessment studies (sometimes called Ecological Studies) relating to protected Natura 2000 sites are not publicly available.
There's also the broader question of how much such studies actually affect individual outcomes, whether they're simply drawn up as a token gesture, and how far they actively deter the construction of development projects in fragile ecosystems.
With all this in mind, we requested the following information from the Department of Environment at the Ministry of Agriculture:
(a) Copies of all Appropriate Assessment (AA) studies carried out in 2018-20 for projects proposed within (or near) protected Natura 2000 sites;
(b) The total number of those studies which recommend or compel that the projects not be approved for environmental reasons.
All four emails went out on March 4, meaning the 30-day period would expire in early April. We also sent a reminder (though a claimant under the law is under no obligation to do so) on April 2, just before the expiration.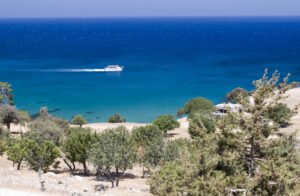 Looking back, some of our questions were a bit naïve or over-ambitious. It's unlikely, for instance, that the Environment Department can be expected to trawl through every AA study in order to check its conclusions. It's also quite possible that the citizenship by investment scheme is directly under the finance ministry, so Migration can simply deflect our request as not being within their jurisdiction – though that raises the question of what information counts as being within 'the possession' of a public body, since all statistics relating to citizenship would surely be available in their records.
Then again, we'll never know – because they never replied to us.
The depressing tally, six weeks later, is one and a half replies out of four requests. The half-reply came from the Environment Department, which got in touch after our reminder (and after the 30-day period had expired) to assure us that the requested information would be forthcoming in the next few days. This is obviously good news, though it's worth noting that their reply made reference to all studies being available on the department's website – suggesting that they plan to provide what's already there, not the AA studies we specifically requested.
The only timely response came from the health ministry, which replied to our email on March 10. Admittedly, their job was made easier by the fact that causes of death for 2020 – and even for 2019! – are still being compiled, so they didn't actually have much to offer. They were, however, very helpful, and a brief back-and-forth led us to the statistics which are already available through the Eurostat website, viz. deaths by month sub-divided by age and sex. We now know, for instance, that Week 21, when there were no Covid deaths, saw 184 other deaths in Cyprus, evenly divided between men and women but with an unusually high number (43) of people over 90. A subject for future study.
We have still received no reply from the Asylum Service or the Migration Department.
Was our experience typical? Apparently not. Demetriades, the Nicosia lawyer, has had much better luck with his own requests, and commissioner Loizidou Nicolaidou confirms that most requests do receive a reply within the 30-day period. The law has been widely tested, she affirms – mostly by lawyers – and "very little information has been denied as being exempt". Her office has received 19 general questions and 16 complaints related to the law since December.
It's hard to know what lessons to draw from this. Perhaps, not being lawyers, we drafted our letters clumsily – but most ordinary people aren't lawyers either, and a reply should still have been received in any case. The more worrying possibility is that government officials deal with requests when they come from a prominent lawyer but are less forthcoming when it's just some random applicant. Hopefully not.
In any case, the new law itself remains valuable – and will hopefully continue to be tested, so it'll eventually become part of the normal way of doing things.
As for us, we're about to discover how the complaints procedure through the information commissioner works.
To request information send a letter or email to the relevant department, making reference to the law. Complaints (through the supplied complaints form) or questions can be addressed to the information commissioner, 22-818456. http://www.informationcommissioner.gov.cy/