From hunters to Varosha refugees, small new parties are attempting to woo a disillusioned electorate
By George Psyllides
As election day edges closer, it appears that the island's political landscape might not be the same after May 30, as several newcomers vie for votes from a public tired with the political establishment and seeking a choice beyond abstaining.
The backdrop is a growing awareness of the political establishment's corruption, irrespective of ideology, and a perception of a link between corruption and the Cyprus problem, used as a means of preserving the partisan status quo.
Among the sceptics are the refugees from Varosha, whose homes have been sitting empty since August 1974 when they were forced to abandon them ahead of the advancing Turkish army. Taking the town however, had not been part of Turkey's plan. Closed off and declared a military area, the town was used as a bargaining chip by the Turkish side despite UN resolutions calling for its return to its lawful residents.
Until October last year, that is, when Turkish President Tayyip Erdogan decided to open a section of the 'ghost town' as it came to be known, prompting a reality check across the divide.
"We expected a reaction in this country for everything that is happening but there was none," said Anna Marangou, a historian, archaeologist and Varosha refugee who is pro-reunification.
Not even from President Nicos Anastasiades, she said.
The indifference prompted Marangou and others to create a movement called Famagusta for Cyprus.
Speaking to the Sunday Mail she was quick to rubbish suggestions their only concern was Varosha.
"We started something for the whole of Cyprus. You cannot solve the Cyprus problem without resolving Varosha," she said.
Theirs is a grassroots movement, begrudgingly registered as a political party for election-related reasons, but in reality, they are not a party in the conventional sense.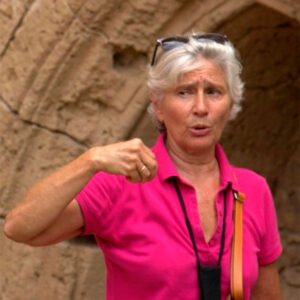 There are no leaders, no big names, but also no financial backers. It has the support of a lot of youths who are willing to work for the cause. Work that may not translate into seats at the end of the day, but could set the foundations for the future.
Their ticket is still a work in progress, but it includes youths and 50 per cent women.
"We are the only ones with clear proposals," Marangou said. Its people, "above all, have clean hands and no stains on their CVs".
Famagusta for Cyprus supports a bizonal, bicommunal federal solution with no terms and conditions or ifs and buts.
Marangou recognises it will not be an easy feat. They are already drawing supporters from the big parties, but attempts have been made to scupper the initiative.
"It won't be an easy process. We are certain the big and powerful will regroup. What is important is to fight it out," she said.
Another alternative is the centrist Democratic Movement (Dipa), a new but not a fresh political party.
Dipa was created in 2018 by Marios Garoyian, the former chairman of Diko who lost the election to Nicolas Papadopoulos.
It is made up mostly of Diko members who had been ousted by Papadopoulos for not supporting his presidential candidacy, but also those who opted to leave the party of their own accord in disagreement.
Dipa says it is the "expression of a specific political need for the presence in political life, of a moderate, dialectic, and rational party at the centre".
The movement said it wants to re-establish the centre as the epicentre of developments and a leading force of national conciliation and social consensus.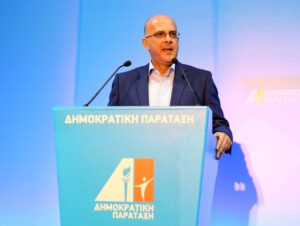 On the Dipa ticket, apart from Garoyian, there are three sitting MPs who abandoned Diko – Marinos Moushoutas, Angelos Votsis, and Giorgos Prokopiou.
There are also a couple who were candidates in previous elections, with Diko and other parties, and former Disy MP and MEP Andreas Pitsillides.
The movement looks poised to enter parliament after a good showing in the European Parliament elections in 2019 when it received 10,673 votes or 3.8 per cent.
Another new entry is the Movement of United Cypriot Hunters formed in 2018.
One of their aims is the protection of hunting and fishing as a legal, traditional activity within a proper and modern framework.
Widely believed to be one of the most privileged section of the population, hunters have even enjoyed an exemption from movement restrictions during the pandemic.
The party said it was created by a group of "lawful and indignant hunters" fed up with political and social corruption, the destruction of habitats, the land sell-off, the superficial tackling of serious environmental problems, and the rotten game management system.
Their top objective is "to gain a voice in parliament, in what is decided about us, to have a say in our future and the future of our children."
The movement states that one of its objectives is to protect the environment, but at the same time they want a review of songbird hunting using airguns and traditional means, i.e., lime sticks, as a derogation from EU law.
They also said they would stop "so-called activists" from harassing people. This was a reference to bird activists who stop poachers from trapping birds and selling them as the expensive ambelopoulia delicacies. Underworld figures also engage in the practice.
In their effort to enter parliament, the hunters have sided with independent sitting MP Anna Theologou.
Theologou was elected on a Citizens' Alliance ticket in 2016 but abandoned the party in 2018 because it did not support Stavros Malas for president. The party, formed by former foreign minister Giorgos Lillikas, decided at the time to tell its supporters to vote at will.
Theologou is considered a breath of fresh air by some, while others think she is a populist. She was also accused of conflict of interest because she was working as a loan restructuring consultant while voting on related bills.
As a rule, the electoral system does not favour independent candidates, but apart from the hunters, Theologou has sided with the Independents, a new movement of non-party candidates hoping for a strong showing in May.