"We stand next to our client as business partners and consultants with technological expertise so that they can reach their full potential on digital payment solutions. This is a huge advantage, and it makes us unique," emphasizes Harry Xenophontos, Head of Merchant Acquiring, Open Banking & Digital Payment Services, in an interview for Cyprus 4.0.
RCB Bank has come a long way over the last few years, in terms of establishing a sophisticated digital strategy. Today, it has a gamut of services and business products, and the bank is skilled at adapting these solutions to its corporate clients.
Harry Xenophontos, Head of Merchant Acquiring, Open Banking and Digital Payment Services, explains how all this came about.
"2018 was a milestone for RCB Bank, as we launched our merchant acquiring services, including solutions for card payments, POS terminals, and eCommerce services".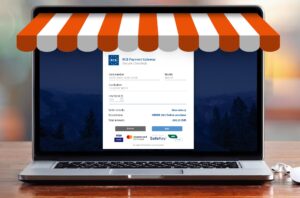 The only Acquirer Bank
Xenophontos explains that RCB Bank is the first and only bank in Cyprus that has its own independent card processing center, and end-to-end solutions that offer businesses to accept card payments.
"This brings us into a unique position, because first of all, we don't rely on other financial institutions. We're independent, we have our own connections to Visa, MasterCard, American Express and MIR card payment schemes. This means that we're licensed, we're regulated, and we have the full potential to authorize, clear and settle transactions through these payment systems directly.
Our focus remains especially for digital products for businesses. And it has been a successful growth strategy. So when the market was disrupted by the pandemic, we proved our readiness with the right solutions, and grasped the opportunity for further growth," he notes.
RCB Bank goes beyond offering standard services, Xenophontos says.
"In our strategy and approach, we don't just want to offer products that clients are used to. What we're trying to do is trigger our clients to help us understand their requirements. We work together with them on their plans for digitalization, for example, by starting an online shop, or digitalize a customer payment process; and we take this as an opportunity to tailor our solutions towards those needs. We will continue to stand next to our client as business partners and consultants with technological expertise, so as they can reach their full potential on digital payment solutions they need. This is a huge advantage, and it makes us unique," he says.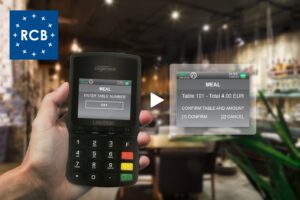 A track record of success stories
RCB Bank's digital journey includes success stories with major retailers.
"The digital payments transformation process requires a whole different set of mind; and we closely cooperate with the merchant's teams, following this mindset throughout the whole journey.  At the end of the day it is all about creating a state of the art customer experience, smooth, effective and secure.
Our service offering includes among other things technical customizations, tailored reporting and process automations. And we're not just looking at the end user, or only the payment itself. The merchant's expectations when it comes to premium quality banking service, involves every single aspect of the business; from the back office detail operations, such as payment capturing during products dispatching, to accounting activities, such as post-payment reconciliations, and finally their transactional banking from the right account. And of course, tracking the reaction of the market, making sure the customers are satisfied."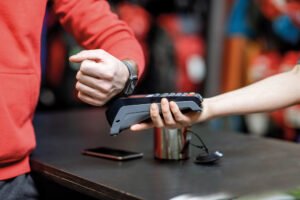 Customised solutions means…
"One example of a customised solution for RCB Bank clients, is an on-premise merchant portal that they can use for generating B2B payment orders, a kind of an electronic card based invoicing system. With the click of a button, the merchant will send a payment link to the recipient. And using that link of a payment button, the recipient will enter the card details and basically simulate an online transaction. The channel for that payment process is what differs, providing further convenience and simplicity. If the consumer wishes to order and still make an online payment via an SMS link, that is also possible," Xenophontos says.
Paying your utility bills directly from emails and sms messages will soon become possible with RCB's new BillPay platform.
RCB on a mission to help businesses transform in digital experience
"Actually, this is something that we're building now for utility bills. Consumers will have the ability to pay companies (like phone bills, property rentals, etc) or tax payments such as municipal bills — where they will send to citizens, a simple email or QR code linking to a button for online payment by card. Another option is to send bill reminders by SMS, which are actually active payment links for quick and easy bill settlements online, directly with the merchants and no intermediaries. These are all innovations we're working on, new channels that enable you to make all payments digitally.  No longer will you have to first go online to some specific website, then search for the right business or billing account numbers to make your payments, struggling with click after click after click…
We aim to provide our merchants and their customers with the best payment experience. And actually, waste much less time with faster response time paying your dues, because such new process can be done instantly, otherwise you just keep postponing your payments for later."
Cyprus is catching up in online business
For Xenophontos, Cyprus is moving fast in changing business models and adapting to the new market reality.
"Our aim is not just to put another product out there, definitely not just to sell something overrated and standard, but to make a difference, to improve based on, to at least some extent, taking key examples on what's happening abroad.
And in many cases, we're even ahead of many cross border markets. For example, even 2 years ago, we received the Market Shaker award from MasterCard, and since then we have launched more innovative and new in the market solutions together with Mastercard. Key success story in 2020 was [email protected] where consumers can withdraw cash from POS during a checkout in retailer shops."
Europe wise, RCB Bank was one of the first banks to have a digital wallet so that that the consumer could pay by card using a smartphone. "When we initially launched this, Visa has asked us to share our development and serve other banks and other institutions. So in a nutshell, we're advancing into new trends, new technologies and we are actually confident to pilot them in the market," Xenophontos continues.
While doing that, RCB is slowly developing an infrastructure in which they can offer banking and payments as a service, in which we can basically provide our solutions to serve other financial institutions and/or big multinational groups of companies, both in Cyprus and cross border in the EU, he says.
"This is how we stand out.  There's definitely new trends, and maybe we haven't caught up with all of them. But we constantly seek to utilize what relates to our clients, and target market. We always aim to give them the latest and best technology out there."
Xenophontos gives further insight of [email protected], allowing cash withdrawals from your cards at supermarkets registers.
The Bank also prides itself for last year's launch, enabling cash withdrawal at supermarkets, bakeries, pharmacies or other variety of retail convenience stores. "What we did, was to enable our terminals for cardholders to withdraw cash at the cashier point during a purchase.  This means the consumer does not have to waste time visiting an ATM. This has been a very popular solution in the UK and US, for many years.
And we are able to do this here with the existing infrastructure. We are first in the market to dare on such new added value services, able to change the culture and mindset of everyday payments, and this has been a breakthrough".
"More potential is out there. I see potential now with parking and transportation. We've already made an impact 2 years ago, developed card payment solution of the parking at Limassol Marina and again we were the first in the market to enable contactless unattended card payments.
We are now looking to expand further, and enable more places that are still not accepting cards. There is nothing worse than searching for coins to pay parking.  And we make it possible for you to pay with your smartphone. So when you see the opportunity, you have to take it," he points out.
For Xenophontos, it's a matter of 'connecting the dots,' more about applying technology and finding solutions than it is to apply a specific revenue model.
"This is what we're doing. And we love doing it. Clients and partners select us because they trust us and they feel comfortable towards long term relationship".
RCB Bank further expands in the market with Merchant Acquiring Services
"We're a local bank, financially strong and a safe choice to rely on.
We're not a retail bank with hundreds of thousands of individual clients. We focus on corporate clients and SMEs, which are the ones serving on their end millions of consumers. And this is one of the key pillars in our approach and strategy: How we help those corporate clients to digitalise themselves, as well as to offer them the right solutions they need for new digital customer channels, in parallel to the standard banking services. It all comes together as a package.
All of this has to scale now. Key advantage among competition is our ability to put a digital product fast through development and launching in the market first. That's why we aim to hold a solid 20 per cent market share, where we can focus on the tier one healthy businesses, being the market leaders. And then serve them well, expanding on their potential. We can go with them all the way according to their needs, even cross border if they want to. For example, a client that has a group or chain of shops in other EU countries — we can support them there. We can support large group companies wherever they are located. All of this adds up to  our mission, in following and helping our clients growth and initiatives," Xenophontos explains.
"We succeed at all these by offering carefully tailored solutions. Granular personalisation is the next key ingredient to our strategy.  In parallel, we look at alternative channels. Just like the examples I mentioned earlier regarding SMS, email, and bill payment solutions; and also similar to the [email protected] application feature as an alternative to ATMs, for example.
The most recent innovation that we have just introduced is the portable payment terminal integrated with the cash register system of the business. This has attracted first the restaurant businesses, cause it provides much convenience to the waiters who want to close the bill instantly on the palm of their hand during a payment. You simply enter the table number, then the cash register will bring the amount up, you will tap your card, and this will respond back to the restaurant system to close the table bill. And finally the customers have also the option to receive a digital receipt on their mobile," Xenophontos explains.
Pocket terminals are perfect for businesses, when integrated with their ordering, billing, point of sales systems
"We've seen how well it works in the restaurant, so now we can do the same for deliveries or other industries. Imagine when the delivery order arrives at your door, and you want to pay by card, you can pay via the portable terminal and then it will enable automatic settlement with the delivery ordering system. So reconciliation will be 100 per cent accurate. As a result, we offer new payment experience, we're creating cost efficiencies, and we help reduce the burden of the business. And this is an important factor to us.
Definitely, it's all the kind of innovations that we're working on right now. And taking all this into consideration as a bank, we are making sure that we have these innovative products, and we have the infrastructure to enable the market with them. We will eventually use them to offer solutions to other institutions."
Instant payments, on the other hand, are already on the rise, Xenophontos says.
"We see a trend that payment by account, instant payments by non-card instruments will come into the picture to compete card payments. So similar like you pay online today using your card, soon you will be given options to pay by account, where with simple clicks you will connect to your bank online and authorize a payment within the same frictionless purchase experience. Where finally this will initiate a payment transfer instantly from your bank account to the merchant's account.
It's all about 'connecting the dots' for clients, making it easier for them to do business with technology as the driver for service to clients. RCB Bank has a clear vision for further expansion in merchant acquiring, open banking and digital payment services; and this is what sets the bank apart from the competition.