All four people arrested over the murder of a 36-year-old man in Limassol on Sunday have been remanded for eight days, police said on Monday.
Lyubisha Ristoski, from Bulgaria who was a permanent resident of Cyprus, was found dead in an apartment in Yermasoyia by police at around 1pm on Sunday.
The police officers had gone to the apartment after information about a fight between a number of people. At the scene they also located a 40-year-old man and his wife, 42, who live in the apartment. The couple were arrested.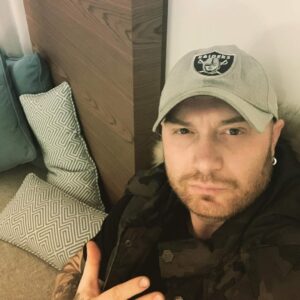 According to the information, police said, Ristoski had earlier gone to the apartment, along with two other suspects, a man, 35, and a woman, 31.
"Under circumstances being investigated, a fight ensued, resulting in the 36-year-old being fatally injured," police said.
Court heard on Monday that Ristoski and the 35 and 31-year-olds, both Greek Cypriots, had gone to the couple's home where they used hard drugs, when a row broke out between the victim and the 31-year-old.
The victim allegedly threatened the 31-year-old with a kitchen knife and punched her, prompting the 40-year-old man to intervene and try to disarm Ristoski. In the fight that followed, Ristoski stabbed the 40-year-old but the latter was able to immobilise Ristoski with the weight of his body, and with the help of his wife. She told police that she grabbed a metal object and started hitting Ristoski on the hands to release the knife, with which he was threatening her husband.
The 35-year-old and the 31-year-old left the scene on foot, while the wife called the police. When officers arrived, they found Ristoski dead.
The younger couple were arrested late on Sunday evening. The 31-year-old has yet to testify since she was unable to communicate due to drug use. She is currently in hospital.
The exact cause of death of Ristoski, who suffered injuries to the head and body, is expected when an autopsy will be carried out.
Some of those arrested and the victim are reportedly known to the police.
Court heard that though Ristoski is registered as a Bulgarian national in the system of the civil registry and migration department, his name is not located in the archives of the Bulgarian consulate in Cyprus. It is expected that further investigations will be carried out to confirm his nationality.