With two podiums in both races, Vladimiros Tziortzis achieve his first goal for 2021.
In the opening race of the year in the NASCAR Whelen Euro Series championship, which took place over the weekend at the Circuit Ricardo Tormo circuit in Valencia, the Cypriot driver was second in the first race and third in the second.
As a result he scored 69 points – as much as Tobias Dauenhauer – and 11 points less than the Czech Martin Doubek who dominated by winning both races and both pole positions. The track of Valencia is one of Tziortzis' favorites, as there in 2020 he had scored his best results.
With the No.1 on his Ford Mustang doors and the support of the Cypriot pharmaceutical company REMEDICA, Tziortzis is competing again this year in the EURONASCAR 2 category of the championship. Equipped with last year's experiences but also fouth place in the final ranking of 2020 (second among the newcomers), Tziortzis set as a main goal from the beginning, the title.
He competes with the Academy Motorsport / Alex Caffi Motorsports team, with which he also participated last year.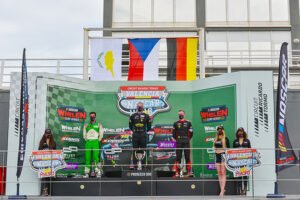 After very good free practices on Friday that found him in positions 1-2, Tziortzis qualified second for the first race only +0,020s away from Doubek.
The first race took place on Saturday, with Tziortzis finishing second, although he had to fight with Dauenhauer who had passed him at the start.
In Sunday's race he started third, having scored the third fastest lap in the first race, to finish in third place, although he had again lost a place at the start, before managing to take it back within four laps.
It is noted that it was a very hot weekend in the Spanish city with temperatures reaching 65 degrees Celsius inside the car.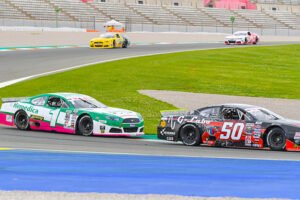 "It was a very positive start with a noticeable improvement in pace compared to last year. A good start gives me more strength to continue," Tziortzis said.
"I want to thank Academy Motorsports, Alex Caffi Motorsports & Race Art Technology for giving their all for all of the team. I'm sure the rest of the season will be even better. A big thanks goes also to REMEDICA, as without their trust and support, my participation would not have been possible," he concluded.
The next round of the championship will take place at Autodrom Most, Czech Republic on June 19-20.