Τhis summer, the Parklane's airy, spacious 'Gallery' welcomes you into a unique experience, tailored-made to elevate every moment of the day, and framed by the exquisite, infinite blue of the sea.
Now open, The Gallery at Parklane, a Luxury Collection Resort & Spa, promises to provide the ultimate backdrop to gatherings celebrating warm ties and unforgettable occasions. Its spacious patio is expected to become an irresistible destination for lovers of all things refined and authentic.
Day to night, guests can enjoy eclectic flavour combinations, and a rich selection of confectionery and exotic cocktails, in an unprecedented environment of premium finesse.
At The Gallery, mornings activate the senses, complemented by the lush gardens: an ideal destination for any coffee of choice. The menu selections can charm every discerning palate – a gustatory counterpoint to the infinite blue of the sea.
But the wonder doesn't end here. Because at the Parklane, evenings are suffused with sunset's colours that escort us on to enticing and melodic summer nights.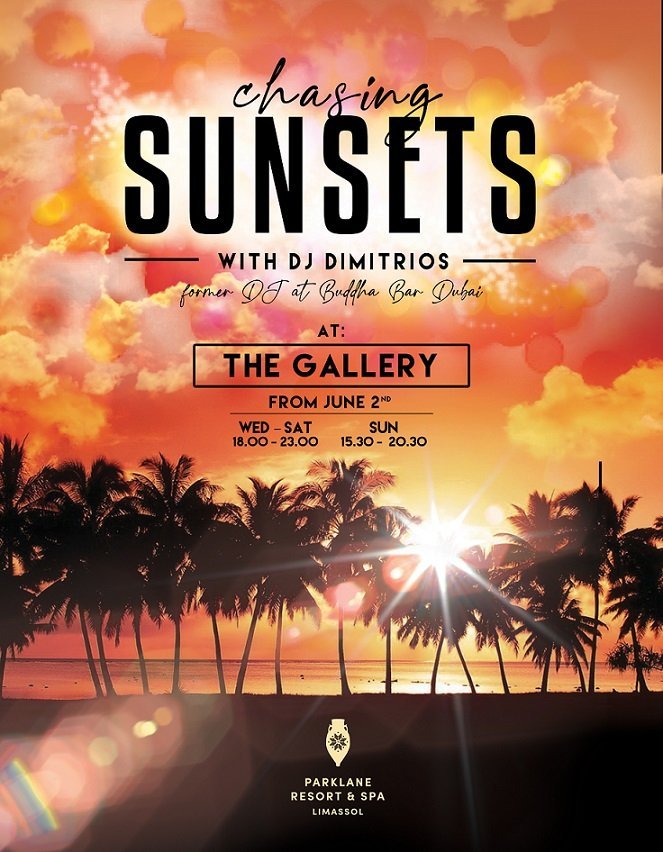 'Chasing Sunsets' has become a memorable happening at The Gallery, Wednesdays through Saturdays, 6pm onwards and on Sundays 3.30pm onwards. Featuring diverse tastes, the talents of DJ Dimitrios, (former DJ of Buddha Bar Dubai), exquisite sushi platters, a stand-out wine-list and signature cocktails, every 'Sunsets' experience here is a distinctly memorable occasion.
With its flawless service, warm, gracious and professional associates, and an aesthetic that amplifies nature's own majestic colours at close of day, we can safely say that guests of Parklane's 'Gallery', will have found 'the' destination of the summer!
For more information and to make reservations, please call: +357-25862000