Dozens of birds were released back into the wild on Thursday after receiving treatment for various injuries at the Athalassa wildlife rescue and rehabilitation centre.
Approximately 70 birds were released at 8am on Thursday, including two owls and several kestrels, said veterinarian Constantinos Antoniou who has helped treat the wild birds.
Green Party leader Charalampos Theopemptou, who is also the president of the House environment committee, participated in the 'freedom' ceremony along with other MPs who sit on the committee.
A long-eared owl, which was found exhausted in the countryside by a passer-by, was released after being kept at the centre for about a month to gain the necessary weight, Antoniou told the Cyprus Mail.
Meanwhile, the majority of the kestrels released were juveniles who had been found as fledgings and were taken to the centre after people found them out of their nest, either in their yards or after being injured by cats or dogs.
"Some of them had serious injuries," the vet said. He added, however, that others were actually healthy and should not have been moved.
"If the birds are not in direct threat from a pet or anything else, they should be left alone," the vet instructed.
He explained that there is a period in a fledging's life when it stays in low branches of trees or in a place close to the ground and wait for adult birds to bring them food.
Despite the good news for the healed birds that were released, several others were not so lucky. Some have had to stay at the centre for further treatment, while still others will never be able to be released into the wild.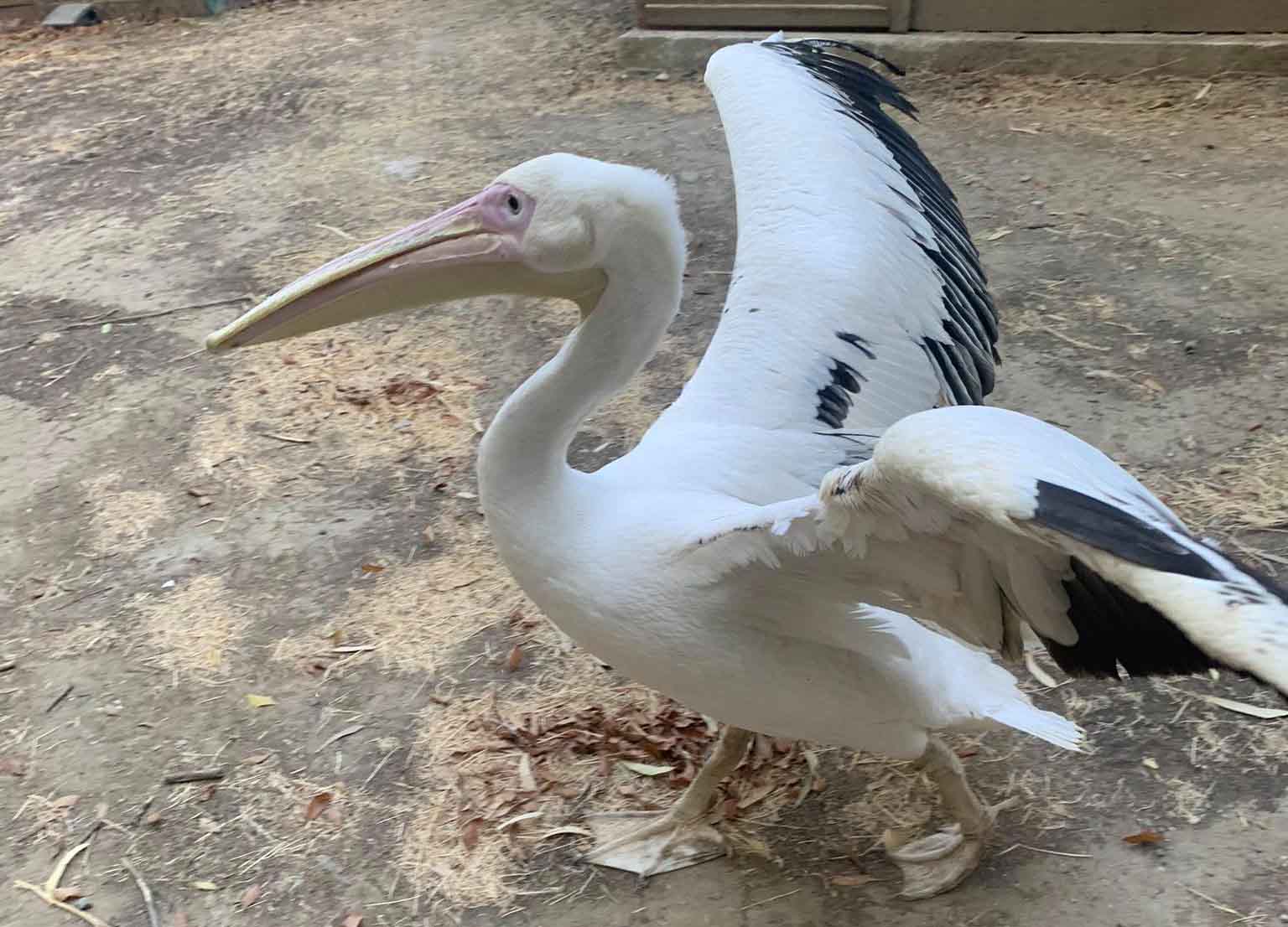 Such is the fate of one pelican. It was let out of his cage and was temporarily free to take a walk on Thursday, but will never be able to fly again, Antoniou said.
The white bird was brought to the animal rehabilitation centre with an injury to his right wing over the winter, which had to be partly amputated.
But life is not over for all the animals that cannot be released back into nature, Antoniou said.
"The pelican will probably be transferred to a shelter in Kerkini, Greece," the vet said, where he will meet other Cypriot pelicans that were sent there in the past.
The current wildlife hospital has been operating since 1995. It is presently staffed by senior game officer with the wildlife and fauna service Andreas Lysandrou and his team. The facilities include around 30 cages which were built by the British in 1957 for swallow breeding and were later renovated.
A new wildlife hospital is currently in the works, which will be located around one kilometre away from the current one in Athalassa and will include modern facilities with cages appropriate for the rehabilitation of birds.