Like Cypriots, the Maltese love their cars so there is hope that the Maltese bus company responsible for getting its population on the buses can replicate it here
By Antigoni Pitta
As two of the European Union's smallest member states, Cyprus and Malta are often compared in many contexts, from their climate and tourism industry to their style of governance. But as a Cypriot tourist exploring Malta for a few days, I came to realise that my homeland can learn a lot from Malta's exceedingly successful and efficient public transport network.
Malta is tiny – a little larger than Paphos – with a population close to half a million. Pre-pandemic it drew millions of tourists, recording 2.7 million in 2019. On my first trip abroad in well over a year, I was excited to explore the islands as part of a small group of Cypriot journalists invited by Malta Lines, the company responsible for the country's public transport network since 2015, to experience the system first-hand.
About a year and a half ago, Malta Lines formed a consortium with Kapnos Airport Shuttle Ltd, establishing established Cyprus Public Transport (CPT), a new company that now runs the Nicosia and Larnaca bus routes. Their goal was to streamline and modernise bus services in Cyprus by employing the same techniques they used in Malta through the Malta Public Transport (MPT) network.
Malta's first modern public transport network came into being in 1977, but it wasn't until 2011 that the government would move towards truly modernising its services, with Malta Public Transport taking over operations in 2015. Starting out with 260 buses and 580 drivers, MPT has almost doubled its operations. It now boasts a fleet of 400 buses and 1,000 drivers, making 5,600 trips a day.
Our trip started with a stroll around capital Valletta, followed by a short ferry trip to the Three Cities – Birgu, Senglea and Cospicua. Armed with my Tallinja card – similar to Transport for London's Oyster card – I was pleased with how effortlessly I was able to switch from bus to ferry, making it just in time to watch the sun setting over Valletta.
The next day, our group visited MPT's training centre, where we had the chance to drive a bus in a simulator, a standard part of driver training. After successfully completing my virtual route without crashing, I briefly considered a career shift as a bus driver before reminding myself that it would entail driving a real bus. We also got a look behind the scenes at the company's control room, where all bus routes and individual buses are monitored to ensure everything is running smoothy.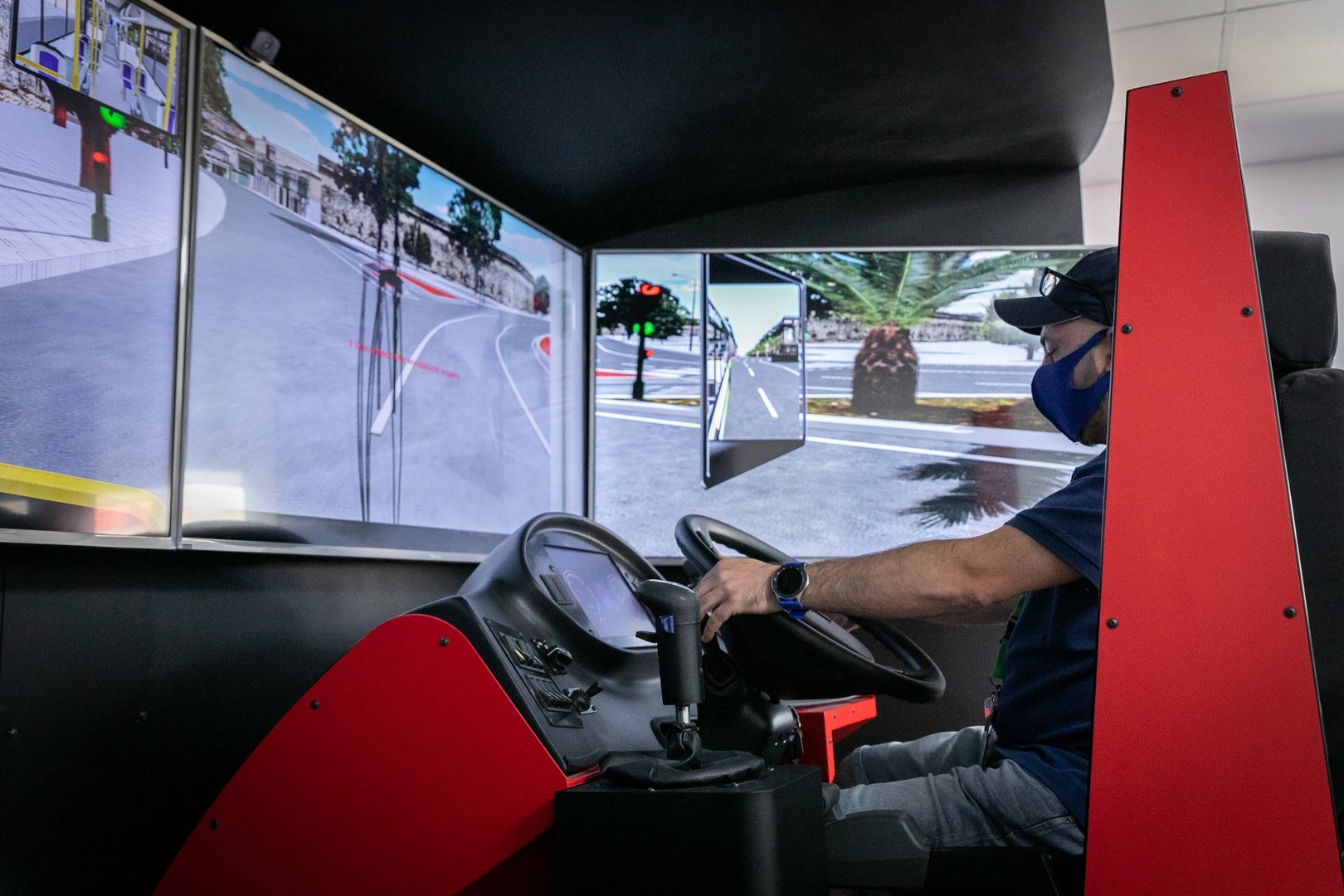 The evening had been nice and cool, but when the sun came up the next morning, it became apparent that there would be no respite from the high temperatures and humidity of Cyprus I thought I was escaping while on the trip. Being ferried from the training centre to the island of Gozo, and later on to the walled mediaeval city of M'dina would not have been possible had it not been for the efficiency of the system – and the airconditioned buses and ferries.
Another plus was the wi-fi available on all modes of transport, and I was even able to charge my phone, its battery depleted from taking too many pictures, using one of the charging ports found on the bus. Beyond buses, Malta's public transport network includes ferryboats, electric bicycles, mopeds and scooters – all accessible through the same system. Passengers can also book buses on-demand for remote or little served areas.
The Tallinja card offers access to all of the above while its accompanying app provides real-time information and interactive maps and has been downloaded by 140,000 people so far. An impressive 70 per cent of the population own a Tallinja card, with 135,000 unique users each month – not bad for a country that was initially reluctant to embrace public transport!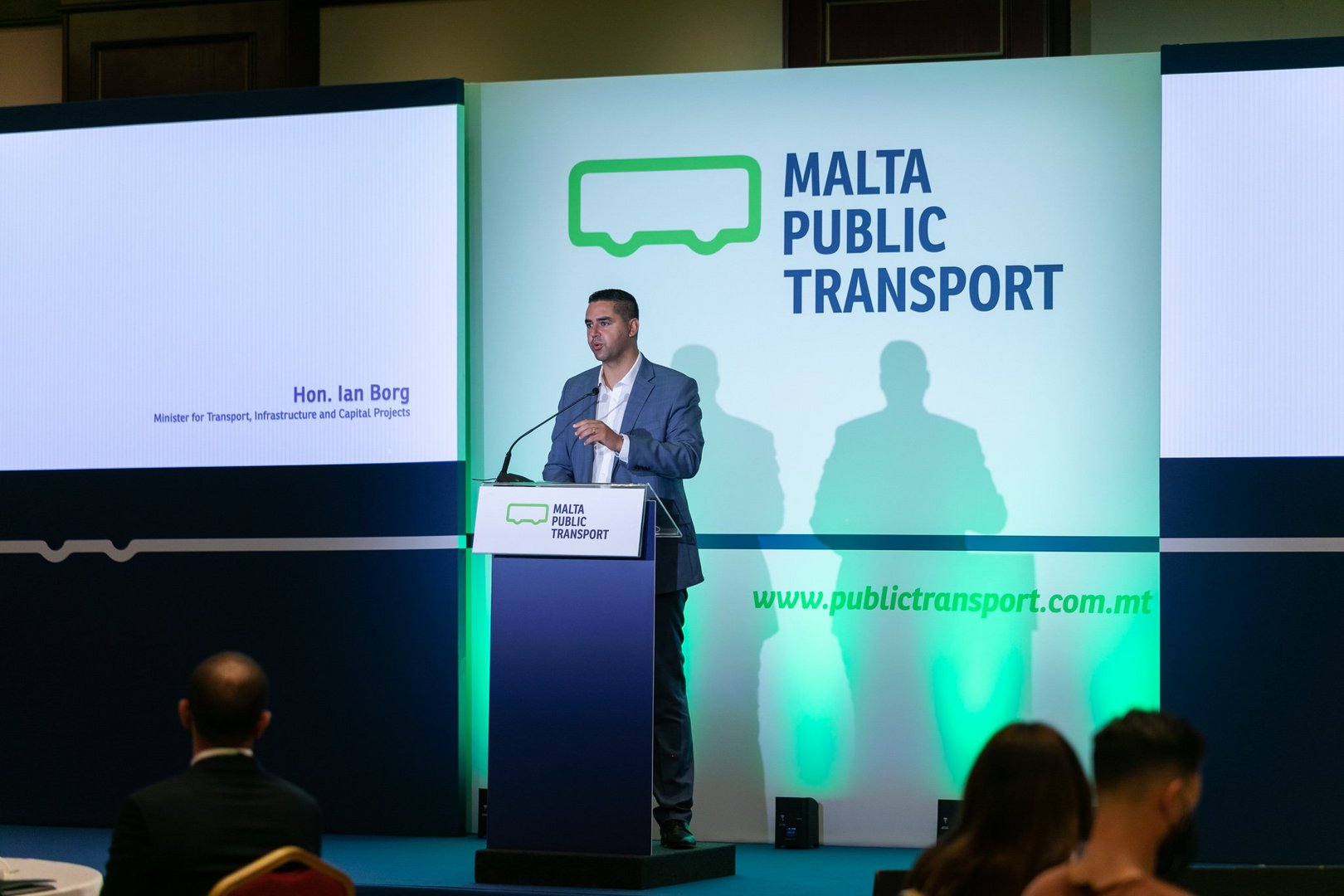 "The Maltese love their cars," Transport Minister Ian Borg told us on the second day of the trip, explaining that encouraging the public to build trust in public transport and move away from car dependency has been a key challenge in developing the country's public transport system.
Why does that sound familiar? As a Cypriot, I grew up with the idea that the bus system should be avoided, a result of years of mismanagement that resulted in inconsistent routes and timetables. MPT general manager Konrad Pulé, a Malta native, said that before embracing the new system, the Maltese public had similar hang ups.
Of course, this change didn't happen overnight, but through a strategic plan, chairman of Malta Lines Felipe Cosmen said. This was achieved through a combination of factors, from investing in a fleet and management system able to meet modern demands to ensuring employees have a good work-life balance and access to growth opportunities. "With each little step along the way, public confidence in the service continued to grow as passenger numbers increased," he said.
Just like Cyprus, public transport in Malta went through a period of instability, but MPT was able to turn things around, gaining the public's trust by providing a reliable service, Cosmen added.
"In the coming years we aim to have similar results in Cyprus."
He added that MPT's growth has contributed to easing congestion in Malta's streets and lowering pollution in line with European climate goals.
"It has been proven time and time again that public transport has a very important role to play in the fight against climate change, and this can only be achieved if more people choose to use sustainable modes of transport," he said.
Cosmen also spoke about the importance of the company's close collaboration with Maltese authorities as the sole public transport operator in the country, saying that the goal is to "replicate this partnership in Cyprus". Many of the features found in Malta, like a card and app, have already been implemented in Cyprus in the form of the Motion bus card and Pame app. Even better, Cosmen added that since CPT is a new project, Cyprus buses will be the first in Europe to incorporate 5G technology.
"Like in the rest of Europe, buses are central in driving Cyprus' recovery post-pandemic, helping to rebuild our local economies, reconnecting people and their families, as well as supporting the country's long-term sustainable objectives," Cosmen said.
His words, and this trip made me question my own relationship with public transport at home. Full disclosure, the last time I stepped inside a bus in Cyprus was ten years ago, before I had a driver's licence – yet while living in London for several years, I exclusively relied on public transport to move around. Why is it that we have no problem using public transport as tourists, but when we come home it seems like an alien concept?
It's still early days for Cyprus Public Transport, but Malta Public Transport's success has highlighted that bringing together the right stakeholders is only part of the equation. What really matters is the public's mindset, and I hope ours changes soon, one bus ride at a time.