Two new parks named after  two distinguished people of the arts were inaugurated in Paphos on Friday.
"The municipal council recently decided to give the parks the names of two spiritual people, the great poet and diplomat Giorgos Seferis, who was awarded the Nobel Prize in Literature in 1963 and our fellow citizen sculptor, artist and writer Andis Hadjiadamos, (Andy Adamos) as a small sign of honour and appreciation towards their great work and contribution to the spiritual and cultural events of modern Hellenism," Phedonas Phedonos said on social media.
Giorgos Seferis Park is located on Alamana, Atlantis and Edessa roads and Andis Hajiadamos Park on Xanthi Street, and it is walking distance between them, he said.
Giorgos or George Seferis, the pen name of Georgios Seferiades, March 13, 1900 – September 20, 1971, was a Greek poet and diplomat. He was one of the most important Greek poets of the 20th century and a Nobel Laureate.
He was also a career diplomat at the Greek Foreign Service and was an Ambassador to the UK, from 1957 to 1962.
Adamos, a renowned sculptor, engraver, painter and author was born in Paphos in 1936 and died in 1990. From 1965 to 1970, he taught art at schools in Cyprus and from 1970 to 1972, he worked as head of the sculpture department at the Durban Technikon, South Africa.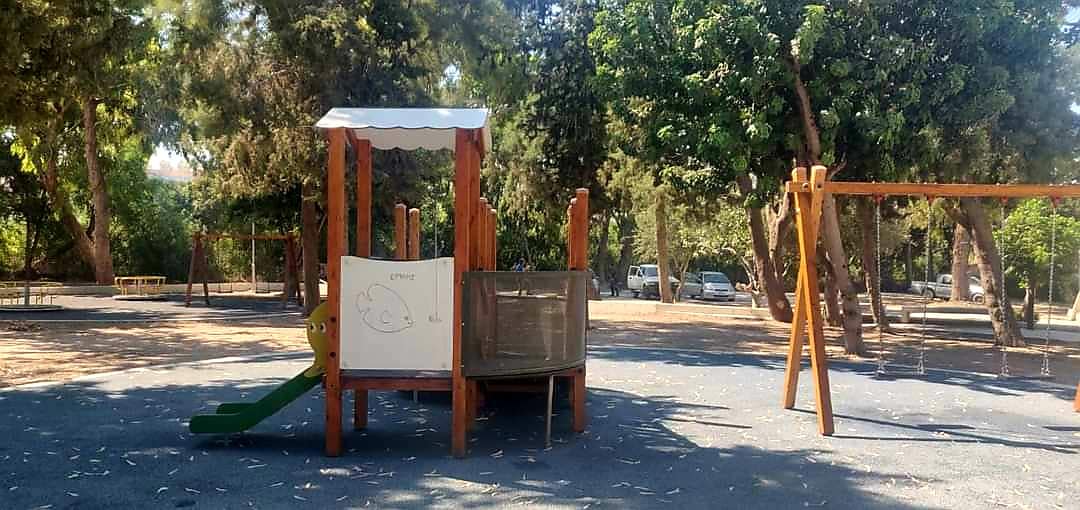 At the end of 1972, he returned to Cyprus and taught sculpture at his studio in Famagusta. In 1974, he left Cyprus as a refugee.
Since taking over office, Phedonos, along with the municipal council, has led the 'charge' to upgrade many areas of Paphos, with the hashtag: #Paphosischanging.
"Both parks are part of a wider network of nine parks created in recent years by the Municipality of Paphos, with a total expense of 890,000 euros."
The event was small with all measures in place to limit the spread of coronavirus, he added.